Stephen Colbert Condemns Republicans Who 'Coddled Trump's Fascist Rhetoric'
Stephen Colbert launched a furious attack on Donald Trump-supporting Republicans following the attack on the U.S. Capitol that horrified the nation and saw four people lose their lives.
The late-night host hit out at the politicians who have enabled the president over the past four years in a scathing live monologue.
"I really want to do the show we're about to do," Colbert began. "And I also really don't want to do the show. Because Lord have mercy, there are some dark topics that we talk about on the show occasionally, but I've rarely been as upset as I am tonight."
The Late Show host called the events a "horrifying day that will go down in U.S. history."
"Have you had enough?" he asked. "After five years of coddling this president's fascist rhetoric, guess whose followers want to burn down the Reichstag? Because today the U.S. Capitol was overrun for the first time since 1814 and a woman died."
Colbert continued: "Who could have seen this coming? Everyone. Even dummies like me. This is the most shocking, most tragic, least surprising thing I've ever seen.
"For years now, people have been telling you cowards that if you let this president lie and lie over again and then join him in that lie and say he's right when you know he's not, there will be a terrible price to pay.
"But you just thought you'd never have to pay it too. I really do hope you're enjoying those tax cuts and those judges, because they're going to be busy throwing these idiots in jail."
The riots have led to calls for Vice President Mike Pence to invoke the 25th Amendment, which would remove Trump from office.
The Metropolitan Police Department has confirmed that four people died in connection with the unrest and more than 52 arrests were made, including 47 violations of the citywide curfew enacted by Mayor Muriel Bowser on Wednesday.
Colbert named Senators Ted Cruz and Josh Hawley in his monologue, mentioning how Sen. Hawley was captured on camera "raising your stupid fist to the mob outside the Capitol."
"It's like Black Power but the opposite," Colbert said. "There really should be a name for that. And obviously, he has to keep his fist closed, because if he opened it you'd see all the blood on his hands."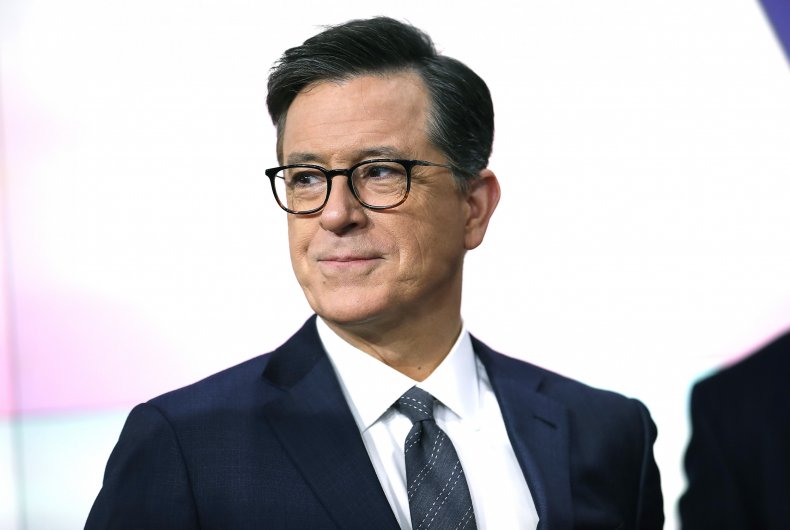 Turning his ire to Fox News, Colbert condemned the network for "peddling his [Trump's] conspiracy theories."
"We're just trying to sell a few lubricated catheters," he said of advertisements that air on the network. "Like those lubricated catheters, you know where you can stick your excuse."
Meanwhile, Jimmy Fallon delivered a sobering speech on his late-night show, calling the Capitol attack "terrorism."
"Today was not patriotism," he said. "Today was terrorism."