AOC Tells McConnell 'Get to Work' on Second Stimulus Check
Democratic New York Rep. Alexandria Ocasio-Cortez has urged the Senate GOP to swiftly consider a further stimulus bill with the House's proposed package having stalled in the upper chamber.
Following the CARES Act, another relief package has not been passed by Congress with the Democrat-written HEROES ACT approved by the House but meeting opposition in the Senate.
The Republican leadership has insisted there is no way they will back the $3 trillion bill, though have indicated that some form of further support is likely to be forthcoming.
It comes as millions of Americans pin hopes on a further stimulus check to help them with the economic strain of the COVID-19 pandemic, which the HEROES Act accounts for but are not guaranteed to be included in the Republican plans.
Commenting on the situation, Ocasio-Cortez tweeted: "The House voted to send a 2nd stimulus check 2 mos ago & Senate Republicans haven't even discussed it. For a party that pretends to care abt hard work, they are the laziest leaders in COVID. Even House GOP work harder, & they don't even read bills."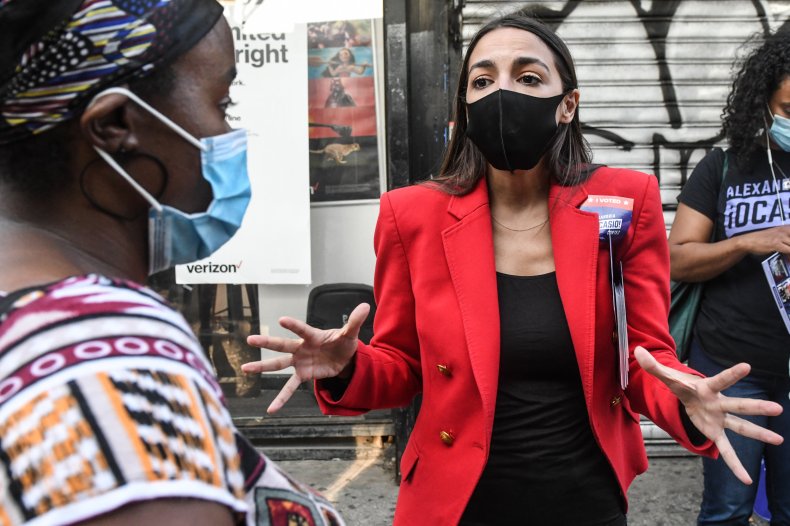 She ended the post by tagging Senate Majority Leader Mitch McConnell, with the message "GET TO WORK."
Democrats have long pushed for the Senate to take action, despite McConnell calling for pause to take stock of previous interventions.
McConnell on Monday said Republicans will begin to debate and discuss "one more rescue package," next week.
"We shouldn't lightly add more to the national debt, but I'm predicting that we will have one more rescue package, which we'll begin to debate and discuss next week," he said at a Kentucky news conference.
There have been indications this could include another round of payments to individuals. The CARES Act included direct stimulus given to people across America of up to $1,200 per person, while the HEROES Act proposed similar payments be made.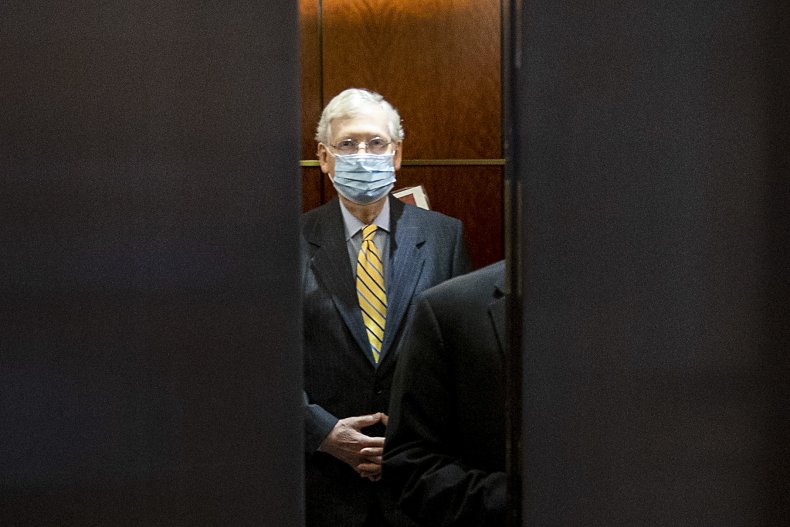 McConnell previously said he could see another round of payments, though suggested these be for individuals earning $40,000 or less. In comparison, the CARES Act gave $1,200 to those earning $75,000 or less.
The White House has also backed further relief spending, eyeing up the potential of backing spending of around $1 trillion.
President Donald Trump has also expressed support for a further set of stimulus checks.
People across the nation are still reeling from the economic impact of the coronavirus, with lockdown measures to stem the spread having knocked businesses nationwide.
Recent polling suggested nearly half of all U.S. households have seen their income decline amid the pandemic.
Newsweek has contacted Ocasio-Cortez and McConnell for comment.