As Stimulus Talks Fail, Trump Plots to Sideline Congress and Lead by Executive Order
President Donald Trump is preparing to use his executive powers to provide aspects of stimulus proposals he deems necessary, as the prospect of a bipartisan agreement on further relief dissipates.
Friday has been set as a self-imposed deadline for talks, with both sides suggesting it may be difficult to bridge the distance between their respective stances.
With indications from White House officials involved that further discussions appear futile, Trump's prior suggestion of taking matters into his own hands with an executive order seems increasingly likely.
Senate Minority Leader Chuck Schumer (D-NY), negotiating alongside House Speaker Nancy Pelosi (D-CA) with Treasury Secretary Steve Mnuchin and White House Chief of Staff Mark Meadows, said Thursday the latest talks had been disappointing.
He suggested he and Pelosi had asked for compromise and were told little would be forthcoming.
"We asked them, would you meet us in the middle? And they said no, it has to be mostly in our direction. They were unwilling to meet in the middle. They said it mostly has to be their way and they admitted that. And that is what makes this so disappointing, because we believe we're covering the needs of the American people," he said in remarks after the latest round of talks.
Trump and Mnuchin have both indicated previously the president could move for an executive order instead, which Schumer described as also being outlined in the meeting.
"And they said, well, the President may do an Executive Order, a few Executive Orders. But even then, they admitted that that would not—that would leave out millions and millions of people," he said.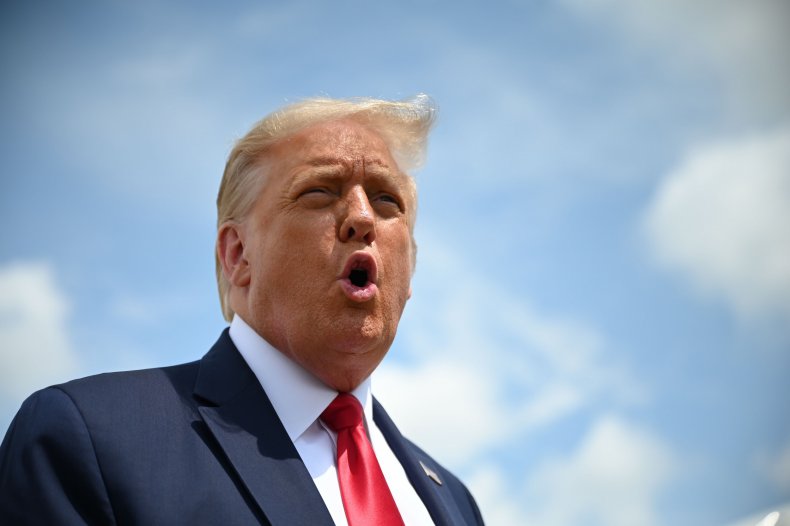 Despite suggesting the admin negotiators' position was "their way or the highway," Schumer insisted Dems were still open to discussing matters further.
"So, we plead with them. Continue to negotiate, realize that you have to do this in a truly bipartisan way, not the way Donald Trump seems to see it, which is it mostly has to all be his way," he said, adding executive orders would be "litigated in court and awkward and difficult to implement."
Trump tweeted Thursday that he had asked his staff to work on an executive order targeting several specific areas being discussed for future stimulus.
"Upon departing the Oval Office for Ohio, I've notified my staff to continue working on an Executive Order with respect to Payroll Tax Cut, Eviction Protections, Unemployment Extensions, and Student Loan Repayment Options," he said, having indicated at a press conference earlier this week he was assessing such an option.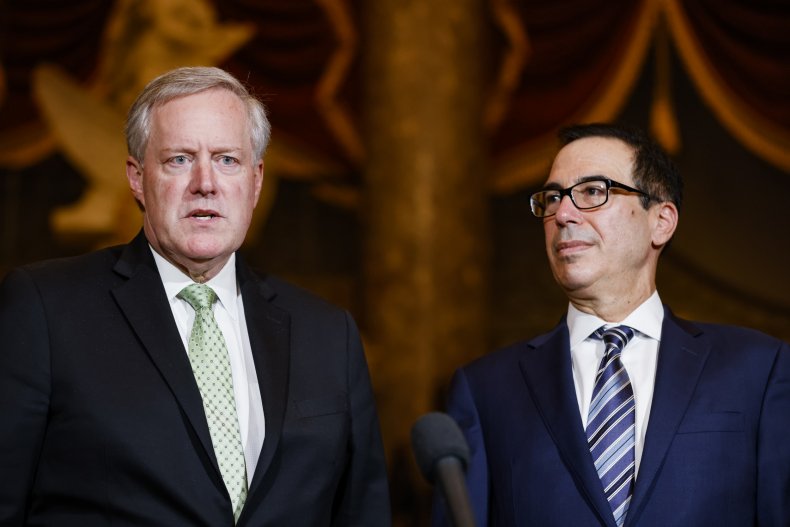 Meadows previously suggested the White House was confident the president could use executive powers in regards to unemployment benefits and the eviction moratorium.
"He will address those two things. So the good news for your viewers is if Congress can't get it done, the president of the United States will," Meadows told CNN's Wolf Blitzer on Wednesday.
Unemployment benefits have proved a major point of contention, with the Senate GOP proposing measures to take the enhancement, which was at $600, down to $200, before switching this to a method in which recipients would be given up to 70 percent of their former wage. Democrats have long pushed for the $600 flat rate to continue, signaling this would be a key point in facilitating a deal.
While the Dems have suggested they would negotiate past Friday, Meadows said he feels the chance of a deal beyond that point "falls off a cliff exponentially."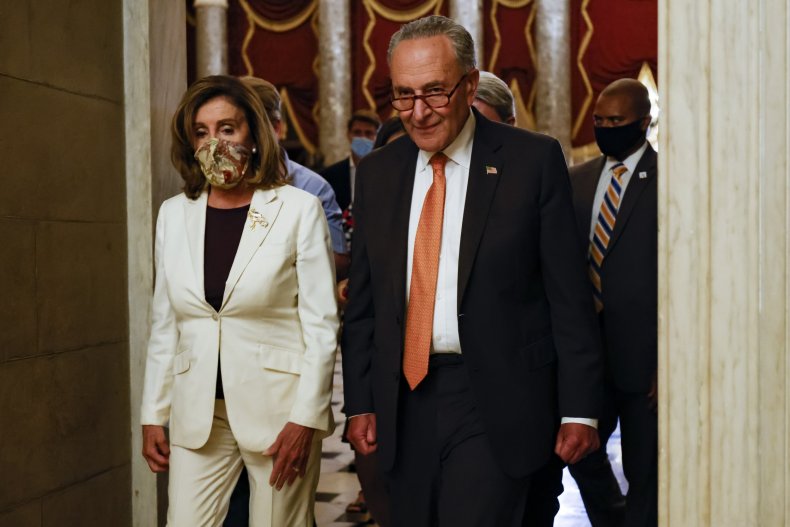 Senators from both sides also expressed little optimism on the potential for agreement, with many having headed back to their home states from the nation's capital amid the impasse for a three-day weekend.
While the Democrat negotiators have firmly pinned the lack of compromise on the other side, Republicans have similarly pushed back in assigning blame.
Senate Majority Leader Mitch McConnell (R-KY), who has been absent from the talks, suggested the Democratic leaders did not want an agreement.
"Some predicted weeks ago that Democratic leaders did not actually want another bipartisan rescue package to pass, and would sabotage negotiations by refusing to come an inch toward the White House in these talks," he tweeted.
"Have Americans seen anything at all to disprove that?"
McConnell's comments came after he faced criticism for having not attended the negotiations, with this attributed as a factor contributing towards them stalling.
The Senate GOP's proposals mark a package with around a $1 trillion budget, in comparison to the Democrat's proposed HEROES Act which had was valued at around $3 trillion.
Newsweek has contacted the White House, Schumer, Pelosi and McConnell for comment.