As Stimulus Talks Fail, Ping Ponging Bill Between House, Senate May Win Better Deal, Rep. Says
A back and forth between the Senate and House over a stimulus bill could produce a better deal for the country by allowing lawmakers more input while openly outlining their stances, according to Rep. Bill Foster (D-IL).
Talks between Democratic figureheads and White House representatives to agree a package stalled in recent weeks, with each side accusing the other of failing to give sufficient compromise.
Rep. Foster, speaking with Newsweek, said there is a desire among lawmakers across Congress to get more of them directly involved in shaping the next package.
If something were to be passed by the Senate, this could then begin a "ping pong" between the upper chamber and the House—while the public and collaborative nature of this could perhaps garner a more beneficial deal for those struggling across the nation, Foster said.
"One of the traditionally successful ways to have things converge is to have things ping pong between the two houses," he said.
"There's a lot of appetite both among Republicans I speak to and Democrats to have more direct member input. We may actually get a better deal for the country.
By doing this more in public, then people on both sides would have to make their positions clear."
Republican lawmakers might also help to spur on the process, Foster added, after visiting home over the recess.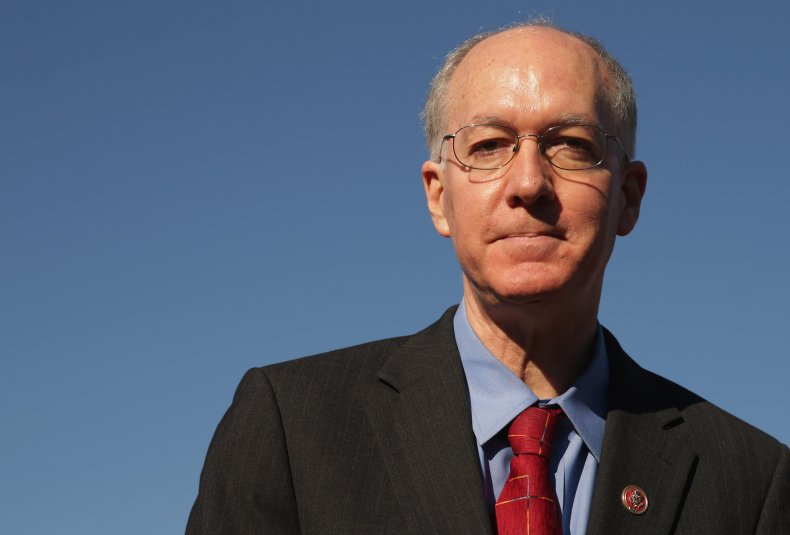 This could perhaps lead to GOP senators putting pressure on McConnell to work in a conducive manner to strike a deal.
"The fundamental question is whether the stance of Mitch McConnell reflects the private stances of Republican senators. They've been back home in their states and they know the pain that's being felt," he said.
"It's my hope that they will privately let him know that they're hurting their state and the people they're elected to represent."
Following the House's passage of the HEROES Act, Foster said he did not expect this would have been "taken up as is," and expected months ago a movement between the two chambers would have begun.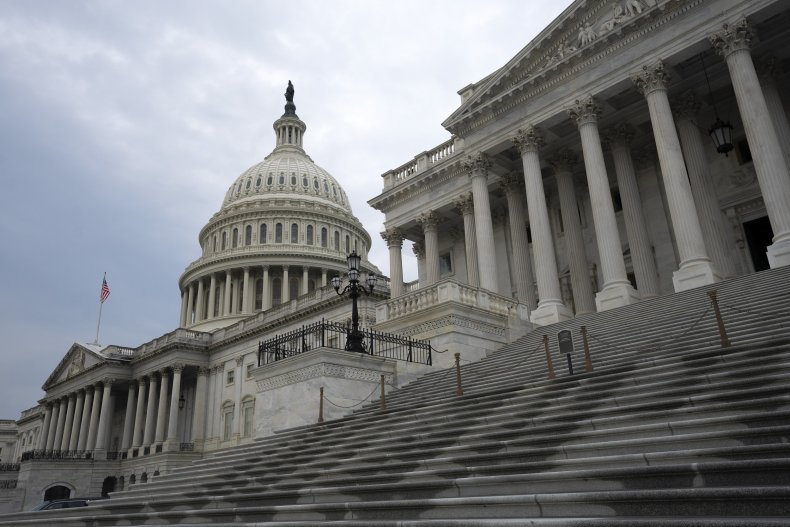 "The correct response at that time would have been for the Senate to pass something," he said, expressing that doing so now could be a starting point allowing Congress to move something forward.
"I'm frankly bewildered by the way the Senate has shut down negotiations."
Foster's comments came prior to Senate Republicans revealing their new "targeted" stimulus package on Tuesday, which excludes stimulus checks despite bipartisan support for another round. The so-called skinny bill has previously been described as emaciated by Democrats opposed to it.
Senate Majority Leader Mitch McConnell (R-KY) has outlined his intention to put this to a vote this week, though it is not expected to pass.
"I will make sure every Senate Democrat who has said they'd like to reach an agreement gets the opportunity to walk the walk," McConnell said in a statement, with him needing several Democrat senators to back the proposal if it were to pass.
Asked by reporters Tuesday, McConnell did not respond to queries on whether he thought the bill would pass.
Commenting on the prospect of a back and forth between the House and Senate, House Speaker Nancy Pelosi's Deputy Chief of Staff Drew Hammill told Newsweek: "You can't ping pong bills if the Senate Majority is in complete disarray and is unable to pass anything."
Pelosi (D-CA), also previously called for the Senate to get something passed in order to facilitate a deal being struck. She has dismissed the latest offering from McConnell having also pushed back on previous proposals, calling for more to be spent than Republicans have shown a willingness to.
"What they have is so meager that it insults the intelligence of the American people," she said, in remarks to David Westin on Bloomberg's Balance of Power.
"It does not solve the problem and it is not – again, we know that we have to compromise. We know we have to negotiate in order to reach an agreement. We all want an agreement, make no mistake about that. But get serious. Get real, Mitch McConnell."
In previous remarks, she and Sen. Minority Leader Chuck Schumer (D-NY) said Democrats still wished to move forward in striking a bipartisan agreement.
"Democrats want to work on bipartisan legislation that will meet the urgent needs of the American people but Republicans continue to move in the wrong direction," the pair said in a joint statement.
Newsweek has contacted Schumer and McConnell for comment.
Update 09/09/2020: This page was updated to include comment from Drew Hammill.