Susan Collins, Thom Tillis Confident About Gay Marriage Bill After Midterms
Republican senators Thom Tillis of North Carolina and Susan Collins of Maine are confident that a vote on a bill codifying protections for same-sex marriages will pass after November's midterm elections.
"This is clearly, I think, a situation where we want to make our members feel comfortable with it and I'm confident we'll ultimately pass it," Tillis said, according to a tweet posted by CBS News congressional reporter Jack Turman.
The Respect for Marriage Act is a piece of legislation a bipartisan group of senators are attempting to pass so that federal protections can be offered for same-sex marriages. The House voted to pass the bipartisan legislation in July with 47 Republicans voting in favor along with all Democrats. However, 157 Republicans voted against the measure, while seven Republicans withheld their vote altogether.
Echoing his remarks, Collins said that members are in "very good shape" and reassured that "this bill is going to pass," according to Fox News Capitol Hill producer Jason Donner.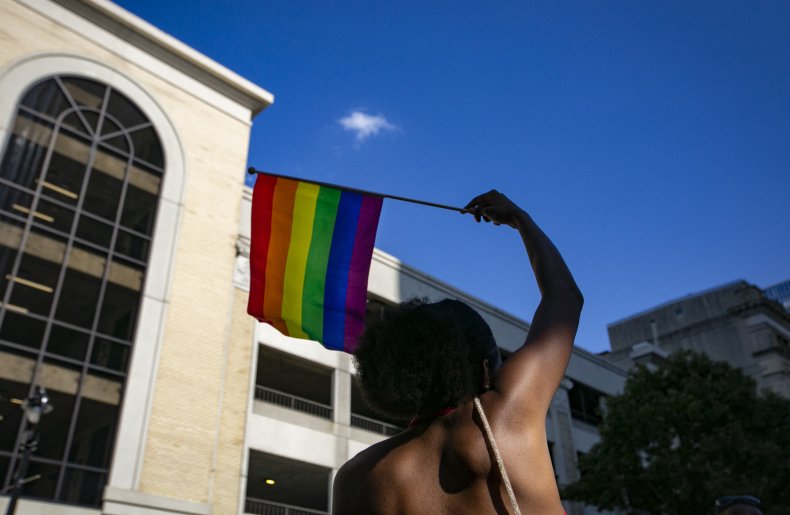 Senate negotiators announced Thursday that the vote on the legislation will be delayed in an effort to increase their chances of a successful passage as GOP support for the bill remains uncertain, according to The Washington Post.
Collins and Senator Tammy Baldwin, a Wisconsin Democrat, are currently trying to secure support for the bill from 10 Republicans by reaching agreements on potential adjustments that would protect religious liberty.
"I'm still very confident that the bill will pass, but we will be taking the bill up later, after the election," Baldwin said on Thursday.
The legislation was initially proposed after the Supreme Court overturned Roe v. Wade in June, ending the federal right to abortions, as concerns grew that same-sex marriage would be the next target.
When the 1973 landmark decision was rolled back, conservative Justice Clarence Thomas said that the Court should reconsider all of the "substantive due process precedents." This includes the Court's decision in Obergefell v. Hodges in 2015 that legalized same-sex marriages nationwide.
Republican Senator Ted Cruz agreed with Thomas' remarks, saying in July that the Court was "clearly wrong" to rule on legalizing same-sex marriage.
The senator spoke about the "vulnerability" of the Obergefell ruling in a video uploaded to YouTube in July from his Verdict with Ted Cruz podcast.
"Obergefell, like Roe v. Wade, ignored two centuries of our nation's history," Cruz said at the time. "Marriage was always an issue that was left to the states. We saw states before Obergefell—some states were moving to allow gay marriage, other states were moving to allow civil partnerships. There were different standards that the states were adopting."
"That decision was clearly wrong when it was decided," the senator said, adding that the Court was "overreaching."
Cruz touted a similar remark about the Respect for Marriage Act when he shared a tweet last week that called the proposed bill a threat.
Bob Vander Plaats, the president and CEO of The Family Leader, a conservative organization promoting "Christ-like" leadership and values, tweeted that passing the bill will threaten religious liberty.
"No matter how @GOPSenate spins the tail of their yes vote for the #DisrespectMarriage Act, its' passage will threaten #ReligiousLiberty for generations. And, their yes vote will be complete betrayal of party platform and their base," he wrote.
Newsweek reached out to the Republican National Committee for comment.