The House voted to pass a bill that would codify protections for same-sex marriage into federal law, with 47 Republicans joining Democrats in passing the bill.
House Speaker Nancy Pelosi told her Democratic colleagues in a letter Monday that the House would vote on two pieces of legislation connected to the recent overturning of Roe v. Wade: the Respect for Marriage Act and another bill called the Right to Contraception Act, which would "protect a person's ability to access contraceptives and to engage in contraception, and to protect a health care provider's ability to provide contraceptives, contraception, and information related to contraception."
The House is expected to vote on the Right to Contraception Act later this week.
While 47 Republicans voted in favor of the Respect for Marriage Act, the majority—157 in total—opposed the measure. Seven Republicans didn't vote. No Democrats voted against the measure.
When the Supreme Court overturned Roe v. Wade in June, conservative Justice Clarence Thomas issued a concurring opinion that suggested the Court should reconsider all of the "substantive due process precedents, including Griswold, Lawrence, and Obergefell."
In Griswold v. Connecticut, the Supreme Court ruled that married couples have a right to buy and use contraception without government restriction. It was decided in 1965.
The Court ruled in Lawrence v. Texas, decided in 2003, that criminal penalties for sodomy or private sexual acts between consenting adults are unconstitutional. Obergefell v. Hodges, which was decided in 2015, legalized same-sex marriage nationwide.
In his concurring opinion, Thomas wrote that each of those precedents were "demonstrably erroneous," leading to fears that the conservative-leaning Court could take aim at them next.
Texas Senator Ted Cruz also recently sparked Democratic fury when he said that the Supreme Court was "clearly wrong" to legalize same-sex marriage.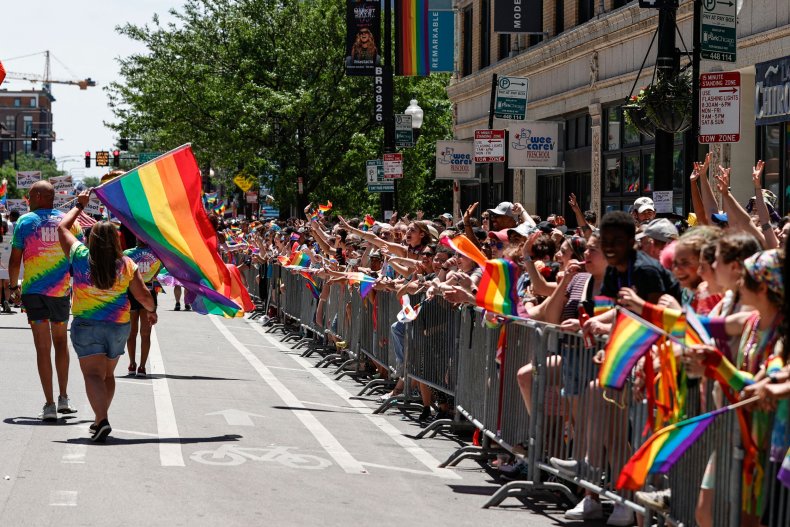 Last week, the House successfully passed two pieces of legislation related to U.S. abortion rights. The first, the Ensuring Access to Abortion Act of 2022, would prevent the criminalization of traveling across state lines to receive abortions. The second, called the Women's Health Protection Act of 2022, would codify protections for abortion rights into federal law.
But both are likely to fail in the Senate, since Senate Republicans blocked a bill last week that would protect those who travel across state lines for abortions, and an earlier version of the Women's Health Protection Act failed in the Senate in May.
In the Senate, which is evenly divided between Democrats and Republicans, 60 votes are required to end unlimited debate and bring legislation to a vote. Though legislation only requires a simple majority to pass the Senate, lawmakers can use the unlimited debate tradition, called a filibuster, to indefinitely delay a vote on legislation.
The Respect for Marriage Act has bipartisan sponsorship, with Republican Senator Susan Collins serving as a co-sponsor. But she is the only Republican senator who has backed the bill so far, NBC reported.