Suspended CBS Anchor Heather Kovar Says Exhaustion Led to Slurred Delivery
A CBS anchor in Albany, New York, has shared her side of the story after her erratic and slurred delivery during a Saturday broadcast led to her suspension.
Heather Kovar, of CBS affiliate WRGB, became a source of concern among viewers over the weekend, when she was seen giving a scattered delivery during the 6 p.m. newscast, which saw her erroneously referring to meteorologist Craig Gold as Craig Adams.
Clips of the broadcast were shared on Twitter and Facebook, prompting a host of questions. The Sinclair-owned station subsequently announced her suspension.
A statement from Robert Croteau, vice president and general manager of the network, released on Sunday read: "Heather Kovar has been suspended pending our internal investigation. We have no further comment at this time."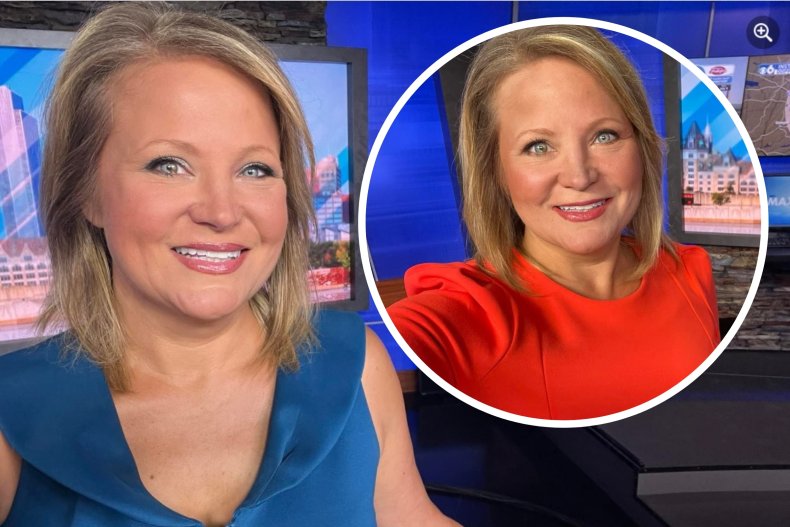 Later on Sunday, Kovar released a statement to Albany's Times Union, explaining that she had "returned early from family leave following my dad's death. On Friday, I notified the station I would not be renewing my contract which expires July 31.
"Saturday I was scheduled to work the early morning 6 a.m. shift and the evening shift. I was sleep-deprived and exhausted."
According to Kovar, who has been the weekend anchor for several years, she had also been scheduled to helm Saturday's 11 p.m. broadcast as well, but the station subsequently replaced her with weekday evening anchor Greg Floyd, who returned to the seat on Sunday evening too.
Newsweek has contacted a representative of WRGB for comment.
On May 14, Kovar wrote in a post on her public Facebook page that she was going to take a leave of absence to spend time with her ailing father, who was under hospice care.
"So many people are reaching out wondering why I've been away from the news," she wrote in the post. "The station has graciously allowed me to take some time off to be with my family in Texas.
"My dad is expected to leave the hospital today on hospice and return home. He asked for his nasal feeding tube be removed yesterday.
"Thank you to everyone who has reached out with concerns. I miss you all and I will see you soon. I thank all of my colleagues who are helping to fill my shifts during this time."
Days later, she revealed in a follow-up post on the social media platform that her father had passed away. Kovar returned to the anchor desk over Father's Day weekend in June.