Syrian President Bashar al-Assad has said Israel was responsible for a recent incident in which his armed forces accidentally downed an allied Russian aircraft while defending against an Israeli aerial assault.
In a message wired to Russian President Vladimir Putin, Assad said Thursday that he and his people offered their "deepest condolences" over the downing of a Russian Il-20 surveillance plane over the Mediterranean Sea by Syrian anti-aircraft defenses, as they attempted to thwart a massive Israeli bombing of what appeared to be a military warehouse in the coastal province of Latakia. Up to 15 Russians were killed on Monday, and Russia has blamed Israel, which has pointed the finger at its foe Iran, a country it considers an existential threat building up its forces in Syria.
Assad, who has received extensive Russian and Iranian support in his seven-year war against rebels and jihadis, told his Russian counterpart that "this unfortunate incident is the result of the usual Israeli arrogance and antagonization, which always uses the lowest means to achieve its despicable goals and carry out its aggression in our region," according to the official Syrian Arab News Agency.
"We have the utmost confidence that such tragic events will not deter you and prevent us from continuing the fight against terrorism, in which the blood of our heroic soldiers and your heroic soldiers have been mixed, the last of whom are the victims of the Il-20 aircraft," he added.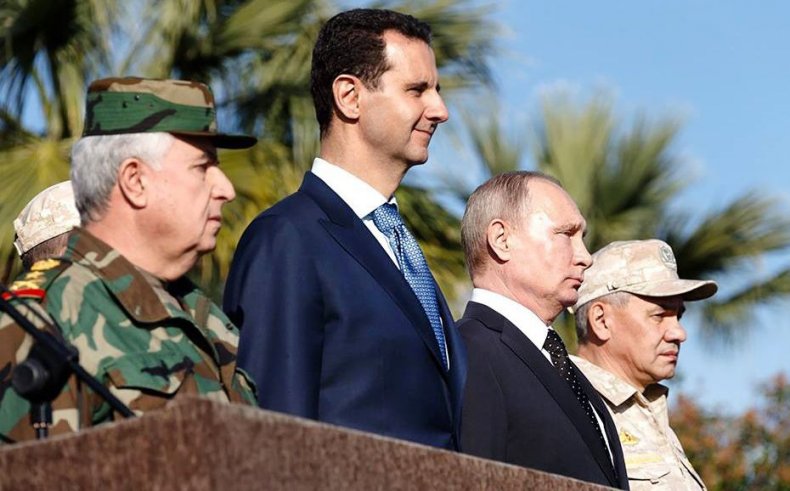 Since intervening in Syria's civil war in 2015, Russia has attempted to carefully balance strategic ties with archenemies Israel and Iran, which have threatened all-out attacks on one another. Israel has bombed Syria more than 200 times in the past two years, targeting what it claims to be positions held by Iran and its allied militias, but Moscow has managed to prevent a greater escalation by fostering good relations with both sides.
These ties were deeply tested, however, when the Russian Il-20 disappeared from the radar during the Israeli attack of what it claimed to be a depot full of weapons and ammunition for the Iran-backed Lebanese Shiite Muslim Hezbollah movement, which has fought with Israel at home in past years. The Russian Defense Ministry called the incident "a deliberate provocation" and said the country reserved the right to defend itself.
Putin himself referred to the incident as "a chain of tragic accidental circumstances," but warned Israeli Prime Minister Benjamin Netanyahu "that such operations of the Israeli air force are undertaken in violation of the sovereignty of Syria" during a call Tuesday, urging Netanyahu "not to allow such situations from now on," according to the Kremlin.
A recent Russian Defense Military report showed that the country has sent some 63,012 servicemen to Syria throughout its deployment there, but somewhat scaled down as the Syrian government regained control over most of the country. Moscow maintains a deconfliction line with the rival U.S.-led campaign to defeat the Islamic State militant group (ISIS) in Syria, and Russian officials have said they were in regular communication with Israeli counterparts, though the Russian military criticized Israel for not giving sufficient warning time before the most recent raids.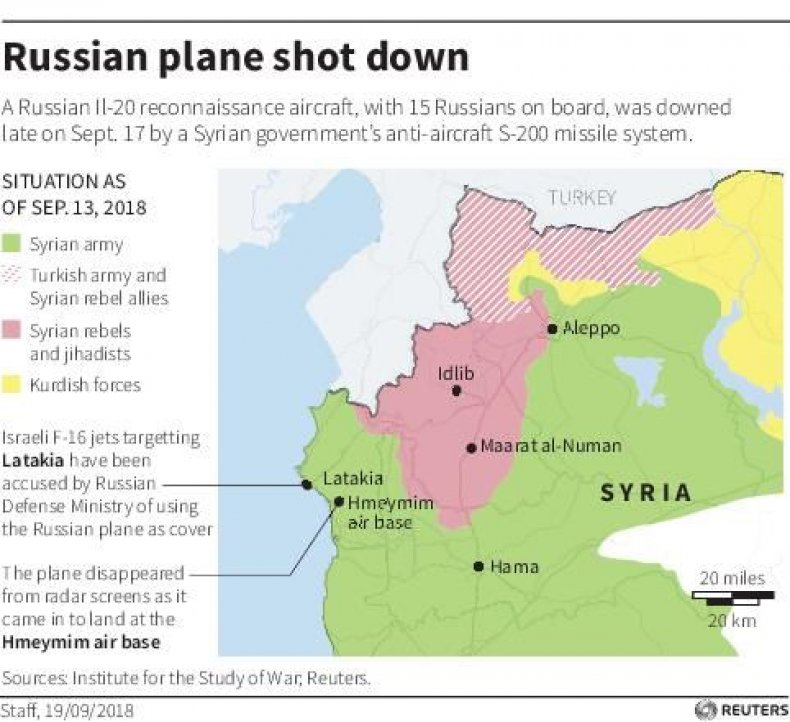 The Israeli military said that same day it "expresses sorrow for the death of the aircrew members of the Russian plane" but ultimately "holds the Assad regime, whose military shot down the Russian plane, fully responsible for this incident." The Israeli armed forces maintained it would continue targeting Iran in Syria and pledged to "share all the relevant information" with regard to what happened Monday.
Israeli Air Force Chief Major General Amikam Norkin flew to Moscow Thursday to deliver the data surrounding the incident, according to the state-run Tass Russian News Agency. Russian presidential spokesperson Dmitry Peskov said on Wednesday that Putin would review the Israeli findings, but that he would ultimately rely on his own generals' take on events.
In addition to staging such aerial attacks, Israel has reportedly armed and funded Syrian insurgents trying to overthrow Assad, who has largely overcome the 2011 uprising that was supported by countries such as the U.S., Turkey, Qatar and Saudi Arabia. Syrian military victories have brought the country a heavier presence of Iran's regional allies such as Hezbollah, whose leader warned Thursday that the recent Israeli attack would do little to deter the group's acquisition of advanced weapons.
"No matter what you've done to cut the route, the matter is done, over and finished. The resistance possesses precision and non-precision rockets and weapons capabilities. If Israel imposes a war on Lebanon, it will face a fate and a reality it has never expected on any day," Hezbollah Secretary-General Hassan Nasrallah said during a televised address to commemorate Ashura, the tenth day of the Islamic month of Muharram and considered especially sacred to Shiite Muslims due to its association with the Battle of Karbala in 680 A.D.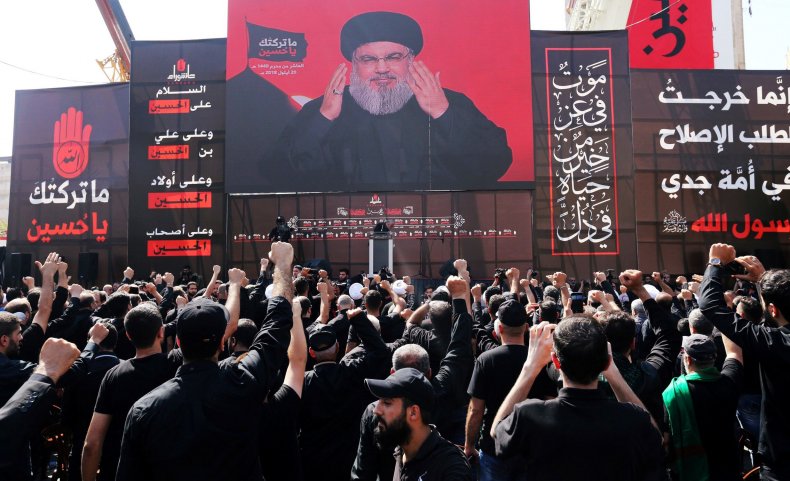 Netanyahu responded directly to Nasrallah's remarks. In a statement published by his office, the Israeli prime minister said that he recommends Nasrallah "think not twice, but twenty times, because if he confronts us, he will receive a crushing blow he can't even imagine." He argued that the "root of the problem was Iran's attempt to use Syrian territory for attacks against Israel and to arm our enemies like Hezbollah."
Nasrallah also vowed that Hezbollah would stay in Syria as long as the government needed it and offered his support for a recent deal struck between Russia and Turkey hours before Israel's attack on Latakia. The agreement sought to stall an all-out Syrian military offensive on Idlib, the last province to be held by an Islamist-led insurgency. Putin and Turkish President Recep Tayyip Erdogan also agreed to jointly oversee the implementation of a 9- to 12-mile demilitarization zone as well as the removal of heavy weapons and jihadi groups.
The deal came at a time of heightened tensions between world powers over the situation in Syria. The U.S., which has bombed Syria twice in response to allegations of chemical weapons attacks, accused the Syrian government of planning to use poison gas in its upcoming offensive and rallied Western allies to intervene on humanitarian grounds against an offensive on Idlib. Russia and Syria have dismissed these claims, arguing that West was plotting alongside local militants to stage a chemical incident in order to draw foreign military action.