Taiwan Vows Army Will 'Stick to Its Posts' During China's War Games
Taiwan's military said it would respond rationally to a series of Chinese war games scheduled to begin on Thursday, a day after House Speaker Nancy Pelosi and other U.S. lawmakers conclude a historic trip to the island that has drawn protests from Beijing.
Within minutes of Pelosi's arrival in Taipei late on Tuesday local time, China's official news service Xinhua published a map showing planned military drills in six locations surrounding Taiwan, including in its territorial waters. One zone was marked only 9 nautical miles off the island's southwest coast.
The exercises, which are scheduled to end on Sunday, represent what could be the largest escalation in tensions in nearly 30 years, since the third Taiwan Strait crisis of 1995 and 1996, when Chinese amphibious forces drilled in three locations off the mainland coast and fired missiles near major Taiwanese ports.
Sun Li-fang, a spokesperson for Taiwan's Defense Ministry, described Beijing's announcement as "irrational." The moves jeopardize major sea lines and "challenge the international order," he told a news briefing in Taipei on Wednesday.
"The military is determined to safeguard national sovereignty, and is capable and confident in its duty to defend our territory," said Sun. "We will raise our guard by upholding the rational attitude of preparing for war and not seeking war, responding to war and not avoiding war, and not escalating conflict."
"The Chinese Communist Party hegemonic mentality of resolving differences by force and undermining regional peace and stability does not help its international image and hurts the feelings of people on both sides of the Taiwan Strait," Sun said.
In a statement on the ministry's website, the military said it was monitoring the seas and skies around Taiwan, and would "stick to its posts and safeguard national security."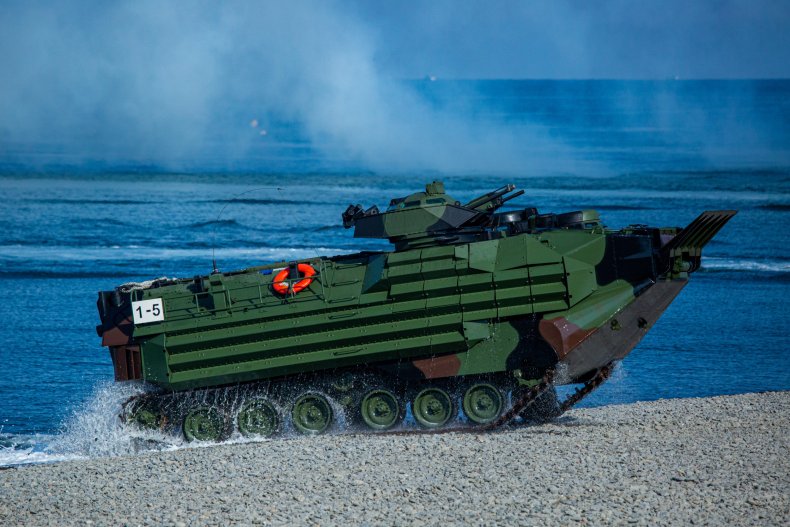 China claims Taiwan is part of its territory and has lodged repeated protests at the Biden administration, which it claimed had the authority to block Pelosi from becoming the most senior American elected official to visit the island in 25 years. The White House argued otherwise, insisting Congress is an independent branch of the U.S. government.
Local media reports said forces on Taiwan's outlying islands, including those near the Chinese mainland, had been placed on alert level two since Tuesday, describing Taipei's second-highest readiness level. They were expected to maintain the level well after the House Speaker's scheduled departure on Wednesday.
The White House's National Security Council spokesperson John Kirby told reporters in Washington on Tuesday that Pelosi's visit was not without precedent and didn't undermine the U.S.'s policy of maintaining only an unofficial relationship with Taiwan.
Kirby said it was "unfortunate" that China had already reacted in ways the White House anticipated it would. The U.S. would "keep watching" to see how the Chinese military maneuvers develop, he said.
Kirby also downplayed the presence of U.S. naval assets in the Western Pacific near Taiwan, describing them as scheduled deployments.
Hua Chunying, the Chinese Foreign Ministry's senior spokesperson, said Wednesday that the planned military exercises were "a necessary and just measure to resolutely protect national sovereignty."
Hua, who is also assistant foreign minister, returned to press duties in Beijing a day earlier after having not been seen since she defended China's position from the rostrum on February 24, the day Russia began its invasion of Ukraine.