Tax Hikes For Wealthy May Be Biden's Answer to Foot COVID Bill: Research
Tax cuts for the wealthy lead to higher inequality, without having a significant impact on economic growth or employment, according to new research.
A new paper, by David Hope of the London School of Economics and Julian Limberg of King's College London, uses data from 18 OECD countries over the last 50 years to estimate the causal effect of major tax cuts for the rich on income inequality, economic growth, and unemployment.
It says: "We find that major reforms reducing taxes on the rich lead to higher income inequality as measured by the top 1% share of pre-tax national income.
"In contrast, such reforms do not have any significant effect on economic growth and unemployment."
The pandemic has put governments in a bind with regards to public finances, as spending to support those individuals and businesses hardest hit mounts. President-elect Joe Biden pledged on the campaign trail to raise tax on the top tier of earners and corporations.
One pledge is to repeal the Tax Cuts and Jobs Act (TCJA) individual income tax reductions for those earning over $400,000 and restore the top marginal income tax rate to 39.6 percent, up from today's 37 percent.
The Section 199A deduction would also be phased out for those earning over $400,000.
Another proposal would raise the corporate income tax rate from 21 to 28 percent.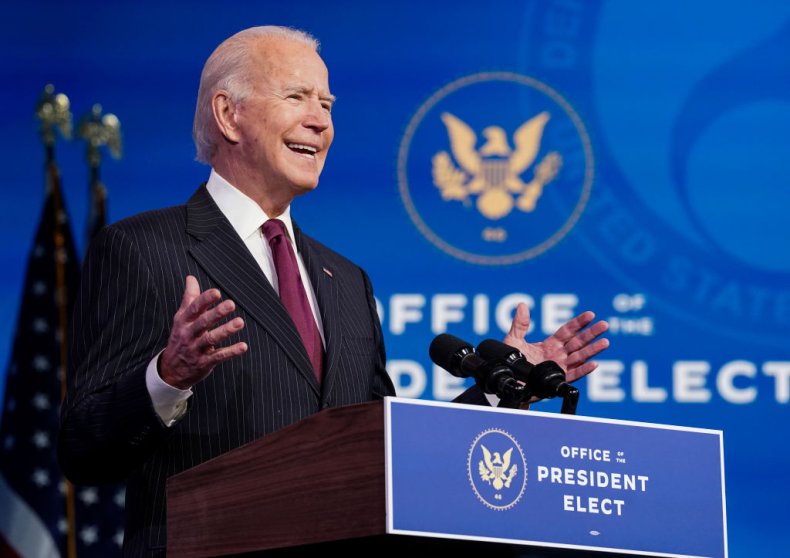 The paper's authors state: "Falling taxes on the rich have coincided with a period of rising inequality.
"This trend has been most severe in the Anglo-Saxon countries. The US really stands out, with over one-fifth of pre-tax national income now going to the richest 1% of individuals."
The research comes following calls from prominent Democrats for a second stimulus check to be funded by the reversal of the tax cuts President Donald Trump pushed through during his time in office.
Democratic Rep. Rashida Tlaib called for such a move last week, while fellow progressive Alexandria Ocasio-Cortez has also repeatedly called for taxes on the wealthy.
There has been some debate about whether the tax cuts Tlaib referenced are also to blame for the ballooning U.S. budget deficit, which has only increased since COVID-19 struck.
Last year's U.S. federal deficit for fiscal year hit $984 billion, a 26 percent increase from 2018.
Alongside this, U.S. government debt for 2020 alone totaled about $27 trillion by the end of the fiscal year, with a $3.13 trillion budget deficit.
The budget deficit was more than triple 2019's shortfall and more than double the debt seen post-financial crisis in 2009, which totted up to $1.4 trillion.
Most of the U.S. government borrowing came to finance the $2.2 trillion CARES Act, which included extra unemployment compensation for workers left jobless due to the pandemic. It also included incentives for businesses to retain workers.