Taylor Swift Slammed on Twitter Amid Report of Celeb Private Jet Emissions
Taylor Swift is facing backlash online after a report by an environmentally oriented marketing firm found that the pop singer's extensive use of a private jet makes her the biggest celebrity polluter of the year so far.
The report, released on Friday by U.K.-based agency Yard, used publicly available data to compile a list of the top greenhouse gas emitting celebrities based on their routine use of private jets. Swift, who has spoken out about climate change and campaigned for Democrats, drew criticism online after topping the list. A spokesperson for Swift has pushed back on the report since its release.
Private jets, already viewed as a symbol of privilege and wealth, produce the most emissions per passenger as a form of air travel, according to the report. Despite the outward concern by many celebrities for climate change, a large number continue to rely on private jets for relatively short flights, with some lasting a matter of minutes.
Yard assembled statistics for the report from Celebrity Jets, a Twitter account that tracks the private jet travels of celebrities, with data going back to the start of the year and covering the number of flights taken by each celebrity, average flight time, miles and greenhouse gas emissions.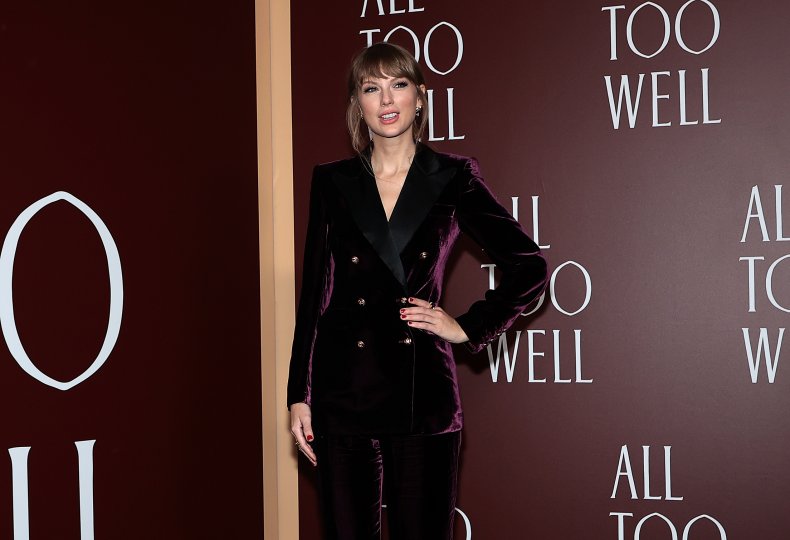 Swift came out on top, with a total of 170 flights on her private jet that added up to nearly 16 days in the air since January.
"Quite a large amount considering that she is not currently touring," noted the report.
The "Shake It Off" singer had an average flight time of just 80 minutes and an average of nearly 140 miles per flight, with the shortest clocking in at a 36-minute trek between Missouri and Nashville. Swift's total flight emissions for 2022 equal nearly 8,300 metric tons of greenhouse gases, or 1,200 times more than the average person's annual emissions.
A spokesperson for Swift rebuffed the report's conclusion regarding the pop star.
"Taylor's jet is loaned out regularly to other individuals," the spokesperson said in an emailed statement to Newsweek. "To attribute most or all of these trips to her is blatantly incorrect."
Twitter users were quick to react to news of the pop star's emissions list placement.
"taylor swift has emitted more co2 this year than an average US american does within 550 years and more than a person from india in over 4,300 years," user Bes D. Marx said.
"Bookmark this Tweet for the next time you see a celebrity go on a rant about protecting the environment," Joel M. Petlin, a school administrator and writer, responded. "I don't know if Taylor Swift is doing that, but too many others are, yet they're rarely called out for hypocrisy."
Anna Tingley, a writer for Variety, also chimed in: "obsessed with there finally being a valid reason to cancel taylor swift."
"Look what you just made me do," user Noah Mass wrote, riffing on the name of a popular 2017 single by the singer. "Taylor Swift jets to #1 on the chart. ("Leaving on a Jet Plane" — Taylor's Version)."
The report described the results as surprising, noting that reality TV star Kylie Jenner has been criticized for her social media posts about her private jet. Jenner ranked at No. 19 on the overall list and was not included among the final docket of 10 celebrities.
Behind Swift was boxer Floyd Mayweather, who has produced over 7,000 metric tons of carbon from his private jet and made an average of 25 flights per month, with one lasting a mere 10 minutes.
Rapper Jay-Z was in third, taking 136 flights this year and producing just under 7,000 metric tons of carbon.
Update 08/01/22, 4:20 p.m. ET: This article was updated with additional information and background.
Newsweek reached out to Yard for comment on Swift's response.