Teenager Swinging From Beam 130 Feet Above Street For Dangerous Stunt Photos Is Rescued By Police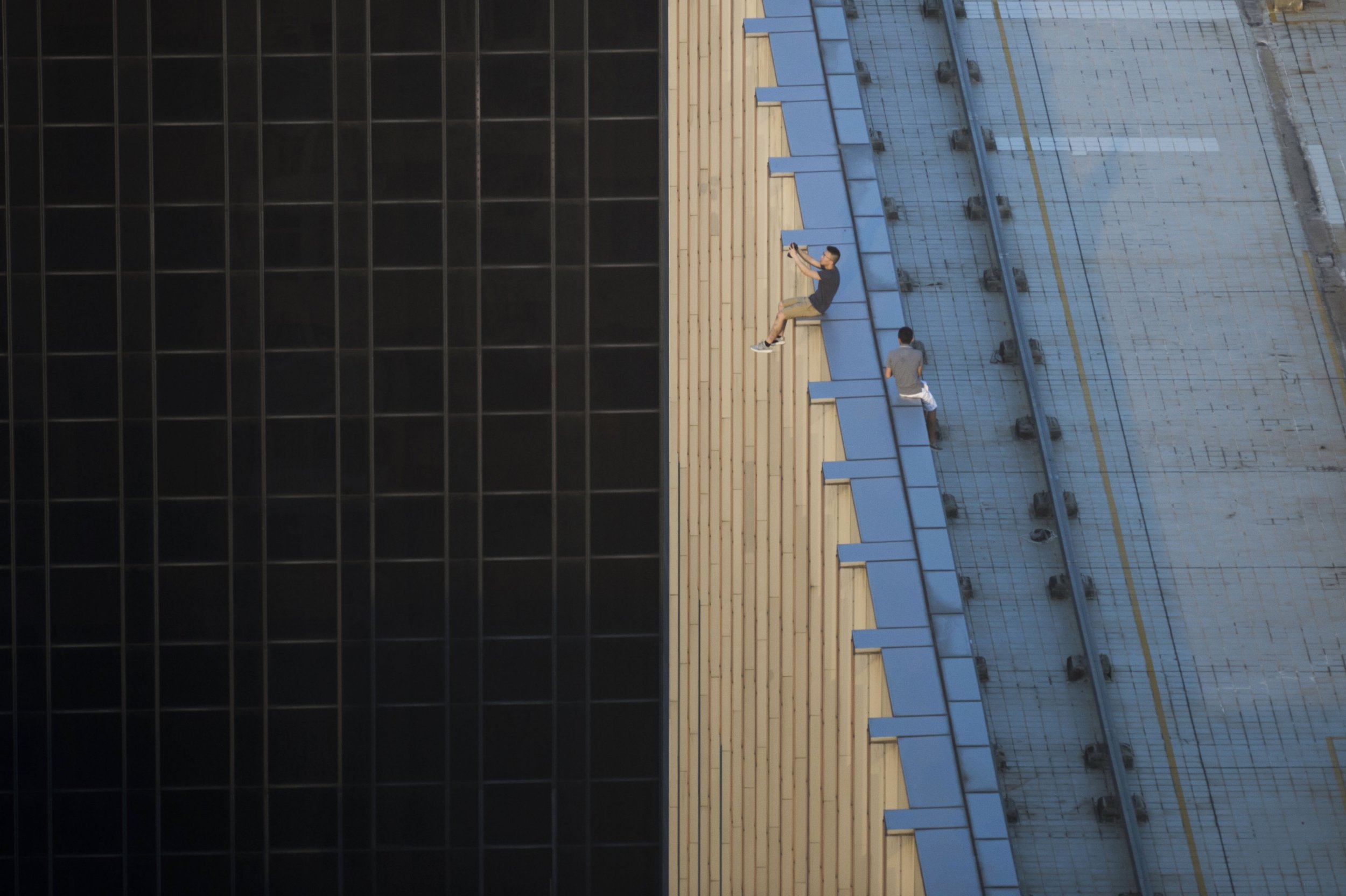 Spanish police have rescued a 14-year-old girl who became stranded on the eighth floor of a building in Barcelona while taking stunt photographs.
After accessing the roof, the girl climbed out onto a beam around 130 feet from the ground while her friend took photos, EuroWeekly News reported. However, she did not have the strength to pull herself back up to the roof, and ended up stuck on a ledge.
The friend accompanying her was unable to help the girl, who then had a panic attack when she realized her predicament.
A police press release says that officers rushed to the scene to rescue the girl from "a situation of extreme danger." Police grabbed her by the hands and hauled her back to the safety of the roof. She was then treated by a medical team for minor injuries to her arms. Her family, who had been notified, came to pick the girl up and take her home.
Barcelona police tweeted one of the photographs the girl's friend had taken before she became stranded, asking, "Do you think it's worth putting your life at risk to take a picture like that? Think twice before picking up your cell phone!"
"Rooftopping" has become increasingly popular in recent years. Rooftoppers will climb tall structures without the use of safety equipment, often illegally. Photos taken by and of climbers have become popular on social media, and various daredevils have become well-known for summiting famous, or just extremely tall buildings, all over the world.
In this case, the daredevil seems to be at the very start of her stunt career, though this experience might have convinced her to find a different way to grow her social media footprint.
Even for experienced climbers, the lack of safety equipment means the activity is extremely dangerous. In November 2017, a famous Chinese climber, Wu Yongning, fell to his death from a a 62-storey building in the central Chinese city of Changsha. A family member claimed Wu was competing in a rooftopping challenge with a 100,000 yuan ($15,790) prize.