Ten Great Movies From 2016 That Were Completely (or Mostly) Ignored by the Oscars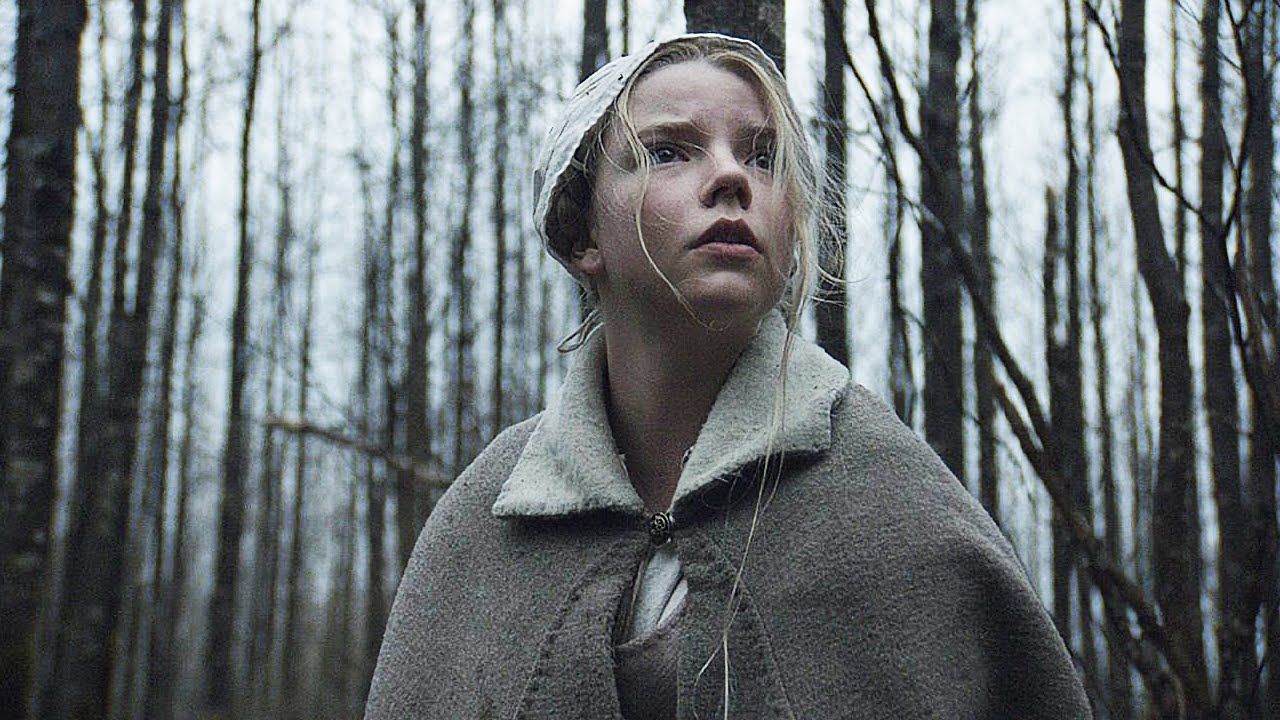 The Academy Awards don't always get it right.
In fact, the Oscars have a celebrated history of making questionable decisions, from declaring Crash 2004's best picture to snubbing Martin Scorsese over and over, up until The Departed. That's not to mention the litany of countless classic films that were not nominated for any Oscars, from Once Upon a Time in the West (1968) to The Big Lebowski (1998).
We know too well the pain of being left out. So we took the liberty of rounding up some of 2016's best films that were entirely* ignored by the Oscars. Happy watching. And for more on the year in film, check out our list of the 21 Best Movies of 2016.
AMERICAN HONEY
Though it's not the easiest movie to watch—it's almost three hours long, half of which is just slow-mo montages of polluted Midwestern truck stops, and is, OK, kind of pretentious—American Honey deserved to be nominated for something. Make a new category: "best picture that maybe isn't a total crowd pleaser, but come on, guys, it was different and good" or "best grease-soaked rat-tail." The nonstop ambient dread that courses through the film is hard to forget; it feels as if, at any moment, the story will lurch into horrible violence and tragedy, and yet somehow the characters keep driving along in their crummy van, stoned-oblivious to it all. It's a horror movie where the monster never shows up. In other words, it's a disturbingly accurate portrayal of youth. —Joe Veix
DEADPOOL
There really should be an Academy Award for satire—especially when it's so well-executed that you start to love a genre you once hated. If Mean Girls (another gemstone snubbed by the Oscars) got you to appreciate the dark art of the pubescent teen movie, Deadpool will help comic book skeptics finally embrace their big-budget silver screen adaptations. Unlike most reheated, flashy superhero films, Deadpool breaks the fourth wall, as if to hold its own absurdity accountable, and nothing is taboo in the film—the directors go so far as to put Ryan Reynolds in a Rent T-shirt. If at the end of the day the academy still can't get behind comedy, Deadpool should at least have been considered in more technical categories, like sound editing or visual effects. C'mon. —Joanna Brenner
FINDING DORY
Pixar has generally had a pretty fruitful relationship with the Oscars. Finding Nemo garnered four nominations. Toy Story received three. Up and Toy Story 3 are among the only animated films to have been nominated for best picture. WALL-E was nominated for six awards, including best animated feature, which it won. This year the academy wasn't feeling it, apparently. Finding Dory, a charming and visually impressive return to the nautical environs of Finding Nemo, received no love from the academy. Dory sleeps with the fishes. —Zach Schonfeld
HAIL, CAESAR!
This year's consistent favorite for Oscar domination is La La Land, mostly because it's a fawning Hollywood film about Hollywood. And while the film is suffused with charm, it comes across as forced and shallow, like an infomercial shoe salesman's smile. It only wants your time and money. Everything La La Land struggles to achieve in its two-hour run time is masterfully executed in the five-minute musical number from the other Hollywood-on-Hollywood film of 2016, Hail, Caesar! The latter film expertly draws from the same glimmering mythology and yet seems to lovingly acknowledge its references as works of art rather than just moneymaking products. (Note: Hail, Caesar! was nominated for just one Oscar, in the production design category, but deserved wider recognition. Sue us.) —Joe Veix
HELLO, MY NAME IS DORIS
Hello, My Name Is Doris is one of those movies that are much better than a cursory glance at the plot synopsis would suggest. It is about an older woman, an awkward and anxious hoarder named Doris (Sally Field), who grows infatuated with a hip co-worker who is at least 30 years younger (Max Greenfield). It is not a B-level buddy comedy. As Roger Ebert once wrote, "It's not what the movie is about, it's how it's about it," and Field's performance in this one is a marvel. It is enough to make you genuinely care about a character who might otherwise seem to be a sad, cheap punch line. And the best thing you can say about Michael Showalter and Laura Terruso's original screenplay is that it does not go for cheap laughs or resolutions. —Zach Schonfeld
LOVE & FRIENDSHIP
If there were an Oscar category for best upper-crust 18th-century comedy of manners, Love & Friendship would be a lock. There is, unfortunately, no such award. This film reunites director/critical darling Whit Stillman with Kate Beckinsale and Chloë Sevigny, two actresses from his best film, The Last Days of Disco (1998). The setting here is a long ways from Manhattan disco clubs: Love & Friendship takes place on a tony estate in 1790s England, where the charming Lady Susan (Beckinsale) is concerned with finding a suitable husband for herself and her daughter. The screenplay is clever and wry (though not annoyingly so) and takes inspiration from Jane Austen's early novel Lady Susan. Too comedic, maybe, to pique much award-season interest. —Zach Schonfeld
NEWTOWN
Newtown, Connecticut, and Sandy Hook Elementary School have become potent symbols of American gun violence. But behind the familiar words and oft-cited events, there are real people whose lives after December 14, 2012, will never again resemble their lives before—parents, siblings, friends, neighbors, teachers, classmates, cops and doctors of the 26 victims who were fatally shot that day, including 20 first-graders. Kim Snyder's poetic, devastating film is a window into the pain and resilience of three families and of an entire community in the years after one of the deadliest mass shootings this country has ever seen. With grace and sensitivity, the feature-length documentary reveals narratives of before, during and after the horrific day. It's repeatedly heartbreaking and momentarily hopeful, but there's no neat and happy ending where everyone has "moved on" from the tragedy. And that's exactly the point. That day will never unhappen, and days like that continue to occur with staggering frequency. There have been hundreds of school and mass shootings since Newtown, and we seem to have gotten no closer to a solution to this ugly American problem. The movie deserves recognition not only because it is beautifully made but also because it is so vital. —Stav Ziv
TOWER
Keith Maitland's Tower is a haunting and inventive documentary about the mass shooting that time forgot: 1966's University of Texas massacre. On that day, long before the term school shooter entered popular culture, Charles Whitman opened fire on people from the university's 28th-floor observation deck. Sixteen were killed, three dozen more injured. The film uses rotoscoping animation and eyewitness accounts from survivors to reconstruct these events minute by minute. I am not sure there has been a documentary that intersperses animation with archival footage so seamlessly. But enough about technical achievements: Tower is unsparing when it comes to the human effects of this half-century-ago tragedy. Try not to let the grisly subject matter scare you away. —Zach Schonfeld
WEINER
How (or why) was Weiner—the remarkable fly-on-the-wall account of Anthony Weiner's mayoral-race meltdown—shut out of the best documentary category? Here are three theories, with increasing degrees of implausibility. 1) The academy, in its haste to recognize Important Documentaries about mass incarceration and the migrant crisis, considered a film about a sexting scandal beneath its level of seriousness; 2) the members of the academy could not bring themselves to revisit Weiner in light of the strange, unexpected role Weiner's emails may have played in throwing the election to Donald Trump. (The film, originally somewhat comedic, became a tragedy as 2016 hurtled to an end.); 3) Huma Abedin is secretly in charge of the academy's voting process. —Zach Schonfeld
Related: Nine great movies from 2015 that were completely ignored by the Oscars
THE WITCH
Imagine a world in which the devil lurks behind every doorway, in which farm animals are harbingers of death, in which religious banishment or tuberculosis could leave your family in ruins. Pretty scary! Now imagine an even more terrifying world, one in which La La Land gets 14(!) Oscar nominations and The Witch scores zero. Aaaagggghhh! History will vindicate The Witch, a devilishly frightening spin on the Salem witch trials era that is among the most memorable horror films in recent memory. Drenched in Puritan dread, The Witch thrives on deep psychological horror instead of corny jump scares. Anyway, this movie has Black Phillip, the satanic goat that charmed audiences and quickly became an internet sensation. Who the hell needs an Oscar when you have Black Phillip? —Zach Schonfeld
*Or mostly ignored. One movie on this list received exactly one (one) Oscar nomination. Whatever.