Gunman Who Shot My Brother 20 Years Ago Could Still Buy a Gun Today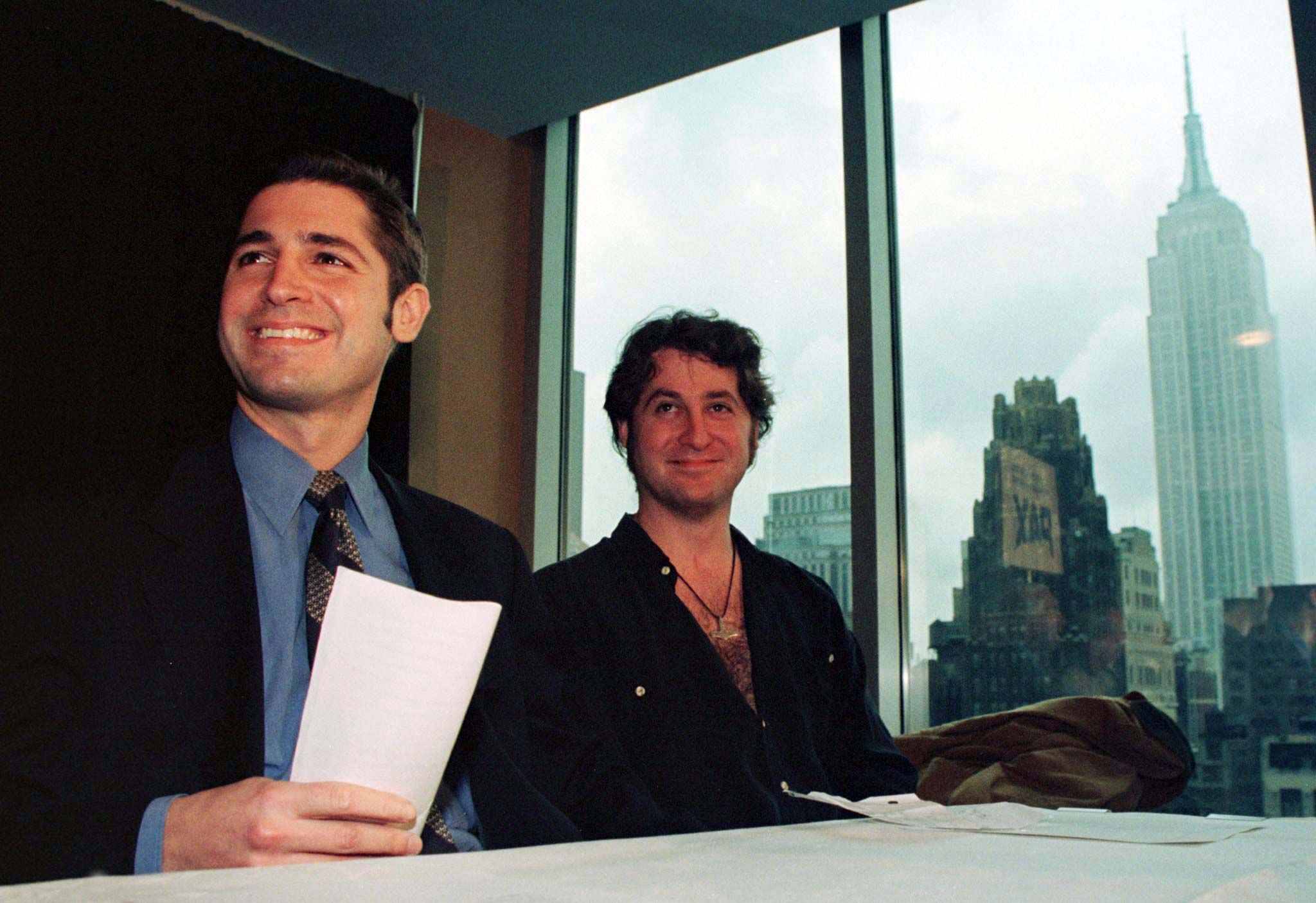 Updated | In 1997, a man who couldn't buy a gun in New York traveled 1,000 miles to a state where he could: Florida. Taking advantage of the state's lax gun laws, he stayed in a motel for a few days, got a Florida ID card, bought a gun and went back to New York City.
Exactly 20 years ago today, that man opened fire on the observation deck of the Empire State Building, wounding six people and killing one before taking his own life. My little brother, Matthew Gross, was wounded in the attack—he was shot in the head. Long after the news cameras turned away, my family was left dealing with the aftermath of that terrible day: being told my brother would die, watching him endure multiple brain surgeries and a long coma, and, for Matthew, a lifetime courageously coping with a traumatic brain injury.
Matt and I have both changed a lot in those two decades, but our nation's federal gun laws haven't.
Known or suspected terrorists, and any other dangerous person, can still buy a gun without a Brady background check in Florida and most states. Instead of building walls and banning certain people from entering the U.S., the president and Congress should focus on solutions that keep guns out of dangerous hands, solutions that could actually prevent real terror attacks like the Empire State shooting and those in Oak Creek, Charleston, Colorado Springs and Orlando.
It's been nearly nine months since the nation's deadliest mass shooting, at Pulse nightclub. Politicians tweeted by the dozens their thoughts and prayers, that this could "never happen again." While several states voted to strengthen gun laws last fall, the only action Congress has taken is to weaken those laws and make it EASIER for guns to fall into dangerous hands.
Less than a month into Trump's presidency, Congress passed a historic bill (H.J. Res. 40) to weaken Brady background checks. They approved a heartless resolution that will put vulnerable Americans at risk if signed by the president. Lapdog politicians defied the American people to deepen the gun industry's customer pool, at the expense of those in danger of hurting themselves or others. These are the real-world, life-and-death consequences of a Congress bought and paid for by the gun lobby.
But in the press, the courts, on Capitol Hill, and in every corner of the country we're going to hold accountable anyone who continues to put public safety at stake in the name of special interest profits. It means treating gun violence like the public health epidemic it is, stopping the "bad apple" gun dealers that funnel crime guns into our cities, and expanding Brady background checks to keep guns out of the hands of terrorists and other dangerous people. Congress and the White House have the capacity to do all of this and actually save lives. We have the power to hold their feet to the fire until they do.
Each anniversary when I think back to the day my brother was shot, February 23, 1997, I still feel sad and angry. But I also feel fortunate. Unlike so many victims of gun violence, my brother lived. Ninety-three Americans are killed by bullets every single day in this country. Most of these shootings don't grab big headlines. In fact, they go shockingly unnoticed by the nation and by a Congress that has come to accept a disgraceful public health epidemic as normal.
I got involved in this movement when it became personal. I challenge President Trump to do the same. Before he takes action on H.J. Res. 40 or any other bill the gun lobby puts on his desk, I challenge him to actually spend time with survivors and families crippled by gun violence. Enough talk, enough tweets.
Dan Gross is the president of the Brady Campaign to Prevent Gun Violence.
Correction: An earlier version of this article mistakenly said Congress passed H.J. Res. 14. The measure is H.J. Res. 40.