Terry Crews Defends Chris Pratt for Having 'Own Mind and Beliefs' Amid Twitter Backlash
Terry Crews has backed Chris Pratt after the Marvel star was lambasted on Twitter over assumptions about his political views.
Crews, who is no stranger to Twitter storms himself, praised the Guardians of the Galaxy actor for having his "own mind and beliefs" on Wednesday morning, after Pratt's Marvel co-stars had also come out to support him.
"God bless you @prattprattpratt for having your own mind and your own beliefs," Crews tweeted.
It comes after, Pratt was lambasted by some over assumptions about his political views and religious beliefs, following a poll that asked Twitter users to ditch one of the famous A-listers named Chris: Pine, Evans, Hemsworth and Pratt.
Pratt was indisputably the most unpopular choice and some Twitter users questioned his political affiliations, which have long been debated.
Some claim the 41-year-old is a supporter of Donald Trump, and have noted that Pratt did not join his Avengers co-stars in a recent fundraiser for Democratic presidential nominee Joe Biden. Pratt has never confirmed his political views either way.
His Marvel movie co-stars, including Robert Downey Jr., Mark Ruffalo and Zoe Saldana, have come to support him following criticism from some quarters.
"What a world... The 'sinless' are casting stones at my brother, Chris Pratt... A real Christian who lives by principle, has never demonstrated anything but positivity and gratitude," Pratt's Avengers:Endgame co-star Robert Downey, Jr. wrote on Instagram on Tuesday.
"AND he just married into a family that makes space for civil discourse and (just plain fact) INSISTS on service as the highest value," Downey added.
"You got this," Saldana tweeted to Pratt. "Your family, friends, colleagues & everyone who's ever crossed paths with you knows your heart and your worth!"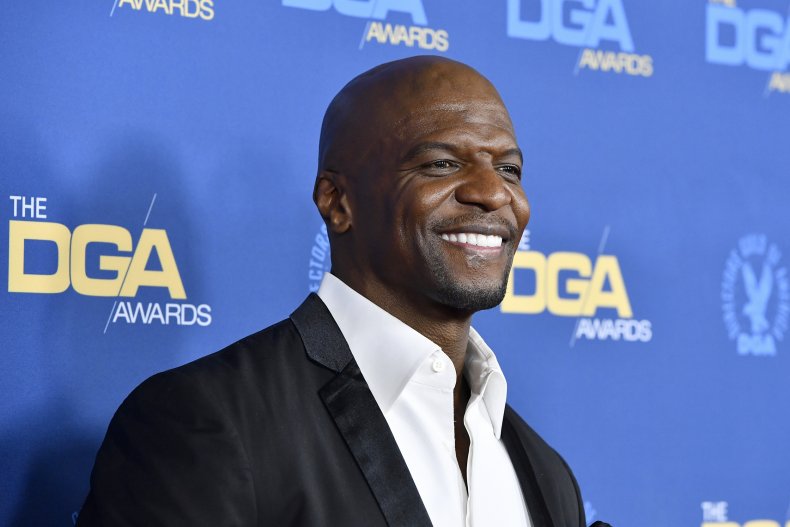 Now Crews has joined in the chorus—the The Brooklyn Nine-Nine star no-doubt empathizing with Pratt finding himself at the center of a Twitter storm.
Earlier this year, Crews was forced to defend "black supremacy" remarks he made in relation to the Black Lives Matter movement.
In July, the America's Got Talent host faced yet more backlash for tweeting about race—this time because he tweeted an acronym for the racial slur, 'c***.' He posted a tweet that read: "Conquer our own negativity". The first letters of each word, some Twitter users noted, spells out a pejorative racial term.