These U.S. Employers Have Upped Minimum Wage to $15 since Biden's Election Win
President Joe Biden's coronavirus relief package, the American Rescue Plan, includes legislation to increase the minimum wage to $15 an hour by 2025.
However, the Senate parliamentarian, Elizabeth McDonough, has ruled that the minimum wage increase cannot be passed as part of the COVID-19 stimulus bill, which also proposes $1,400 stimulus checks for Americans making less than $75,000 a year.
Some small businesses are worried about the Raise the Wage Act 2021, while on the other hand, some major companies have announced that they will increase their minimum wage to $15 regardless of if and when the legislation passes.
Companies that have recently increased their minimum wage to $15
Costco
Costco will increase its minimum wage to $16 an hour, though Costco CEO Craig Jelinek said that the average wage for hourly workers is $24.
At a U.S. Senate Budget Committee, Jelinek said: "Since Costco's inception, the company has been committed to paying the employees very competitive retail wages and providing them broad and affordable health care benefits.
"Two years ago, we moved our starting hourly wage to $15 everywhere in the U.S. Effective next week, the starting wage will go to $16."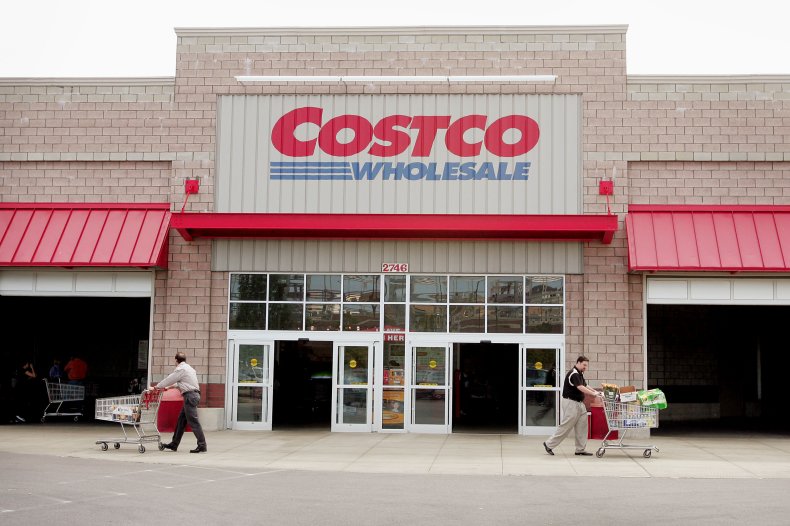 Insider Inc.
Insider Inc. will increase its minimum annual salary to $60,000 annually for U.S. employees, as reported by Axios.
A memo obtained by Axios reads: "Editorial employees who currently receive a bonus will have their salary increased by the amount of their target bonus."
Insider Inc. will also increase its severance package to eight weeks and some employees earning just over $60,000 will receive a raise.
Signet Jewelers
Signet Jewelers announced it will increase its minimum wage to $15 by the spring of 2022. The increased minimum wage will apply to full-time and part-time employees.
Signet CEO Gina Drosos said in a press release: "As a purpose-driven company that puts our people first, we believe that raising our minimum wage is the right thing to do.
"Our team showed incredible agility, creativity, and compassion this past year—learning new capabilities that accelerated our transformation, exceeded customers' expectations, and delivered the best holiday season we've had in nine years.
"As we enter the next phase of our Path to Brilliance, we do so with the firm belief that businesses that prioritize their team will deliver better results by unlocking even more innovation."
&pizza
&pizza announced in November that it would be able to increase its minimum wage to $15 at all locations by 2022.
Michael Lastoria, CEO and co-founder of &pizza, said in a press release: "2020 knocked us all on our asses, but these essential workers showed up.
"In most cases, they had to for the paycheck—for their livelihood and families—and in all cases, because they are the best of us—caring and committed—as we now need to be even more so for them.
"We must make the minimum wage in this country a living wage, and if Congress can't figure that out quickly, &pizza will show them how. Our goal is simple: to unite the working class around this issue."
Lidl
Lidl announced in January that it would increase the minimum wage in its Atlanta stores to $15, which went into effect on February 8, 2021, as reported by CBS 46. Last week, Lidl also said that it would increase the minimum wage at its stores on Long Island to $16.50, which will go into effect on March 8, as reported by Patch.
Eoin Byrne, Lidl's chief human resources officer in the U.S. said in a statement: "Lidl is committed to offering team members on Long Island a market-leading wage and benefits package.
"We are proud to provide our team with the support they need to be at their best and serve our customers."
Major companies that have not pledged to increase their minimum wage include Walmart, which said that it will increase the wages of 435,000 employees, resulting in its average pay increasing to more than $15 an hour, but that its minimum wage would remain at $11 an hour.
However, CEO Doug McMillon told CNBC that Walmart would increase its minimum wage over time depending on store location.