Who Is Tokata Iron Eyes? Standing Rock Activist in Ezra Miller Legal Drama
Ezra Miller has been hit with another scandal as the parents of an 18-year-old acitivist have reportedly filed for a protective order against the Flash actor.
Tokata Iron Eyes, a prominent young environmental activist seemingly spoke out in support of Miller online but her parents, according court documents obtained by Newsweek, have asked the courts for help in getting her back.
Tokata is the daughter of Chase Iron Eyes, an activist, attorney, politician and member of the Oglala Sioux Tribe. According to Chase, Tokata met Miller when she was 12-years-old and he was 23.
An Instagram account seemingly belonging to Tokata, but unverified, released a statement. The account includes a video of Tokata and Miller, and is followed by Congresswoman Alexandria Ocasio-Cortez.
The statement describes "comrade Ezra Miller" as providing Tokata with "loving support and invaluable protection." The apparent Tokata statement adds, "My father and his allegations hold no weight. [...] I am now aware of the severity of emotional and psychological manipulation I was made to endure while in my parents home."
The story between Miller and Tokata highlighted in the court documents state alleged key moments from their friendship. The pair met when Miller visited Standing Rock Reservation in North Dakota in 2016.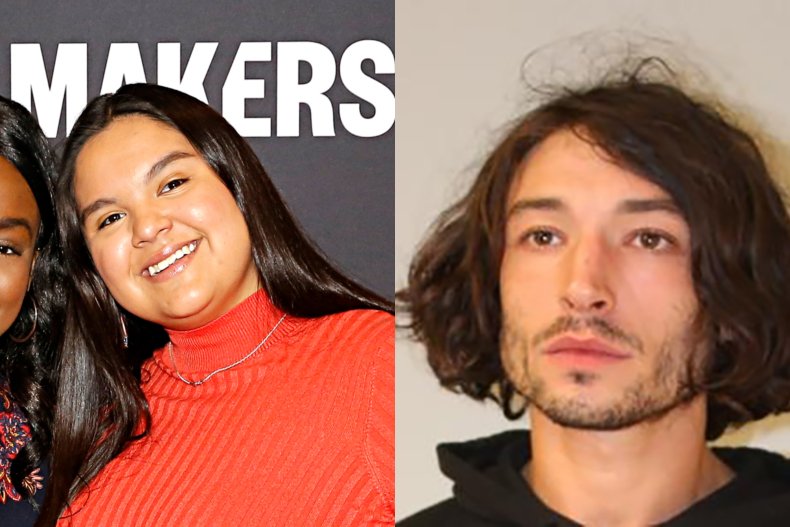 Miller had visited the region before, and features in a 2012 video alongside Chase Iron Eyes at The Black Hills in South Dakota.
From there, Miller allegedly flew Tokata and friends to London in 2017, when she was 14 years old, to visit the set of Fantastic Beasts and Where to Find Them which Miller was shooting at the time, per the legal documents handed to Newsweek.
The friendship grew and Tokata's parents accuse Miller of several other acts, which Newsweek is not disclosing here in order to offer the accused the right of reply. Chase and wife Sara Jumping Eagle also accuse him of disrupting Tokata's schooling at a private institute in Massachusetts which led to her dropping out in December 2021.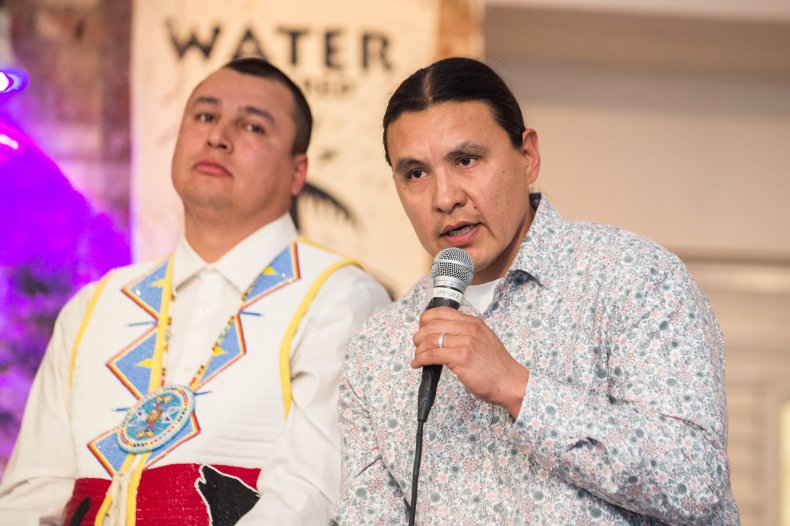 The report then suggests that the parents flew to Miller's Vermont home in January 2022 to retrieve Tokata, but found that she didn't have her driver's license, car keys or bank card. The parents also claim they found bruises on Tokata's body which they claim Miller caused.
Tokata later fled her parent's home, according to the legal documents, and reunited with Miller in New York City before traveling to Vermont, Hawaii and Los Angeles together. The filing alleges that Tokata was with Miller during his recent arrest in Hawaii.
Within the obtained legal documents, her parents stated, "Ezra uses violence, intimidation, threat of violence, fear, paranoia, delusions,[...] to hold sway over a young adolescent Tokata."
Tokata Iron Eyes' Activism
Tokata has been a prominent activist from a very young age. She met Greta Thunberg in 2019 as they rallied against climate change and the proposed Keystone XL Pipeline. She also appeared in an episode of Marvel's Hero Project on Disney+ in January 2020.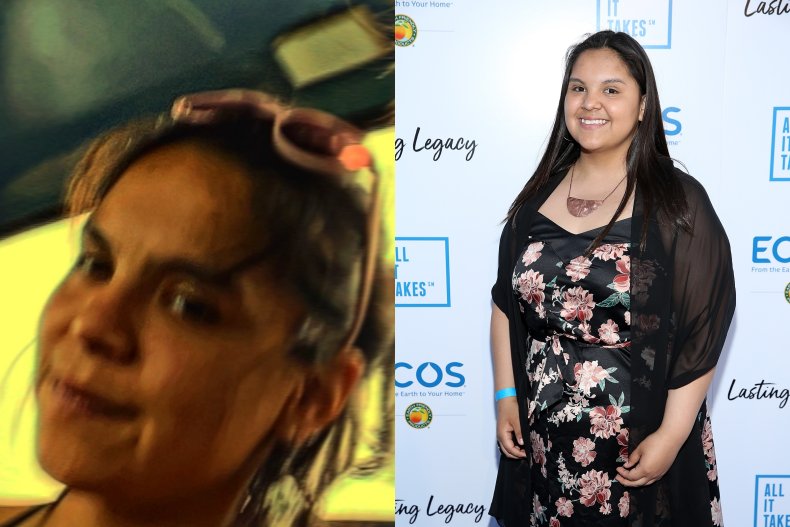 The Instagram account on which Tokata seemingly made her statement speaking out against her father also recently posted a video featuring Miller. On Sunday a short video showed her sitting on some steps alongside Miller who appears to be smoking.
Ezra Miller's legal troubles
This is the latest in a series of noteworthy legal issues affecting Miller. In March this year Miller was arrested in Hawaii after an alleged physical confrontation with other customers at a karaoke bar. On this occasion Miller was charged with disorderly conduct and harassment.
Less than a month later Miller was arrested again for allegedly throwing a chair at a woman. A video was released of Miller shouting at the arresting officers. A statement released by the Hawaii Police Department detailed: "Shortly after 01:00 HST (12:00 GMT) Tuesday, April 19, 2022, a 29-year-old visitor from Vermont was arrested for second-degree assault after an incident at a residence in Pāhoa."
Newsweek has reached out to Ezra Miller, Chase Iron Eyes and Tokata Iron Eyes for further comment.