Patriots' Fans Throw a Flag on Brady, Belichick's Support for Donald Trump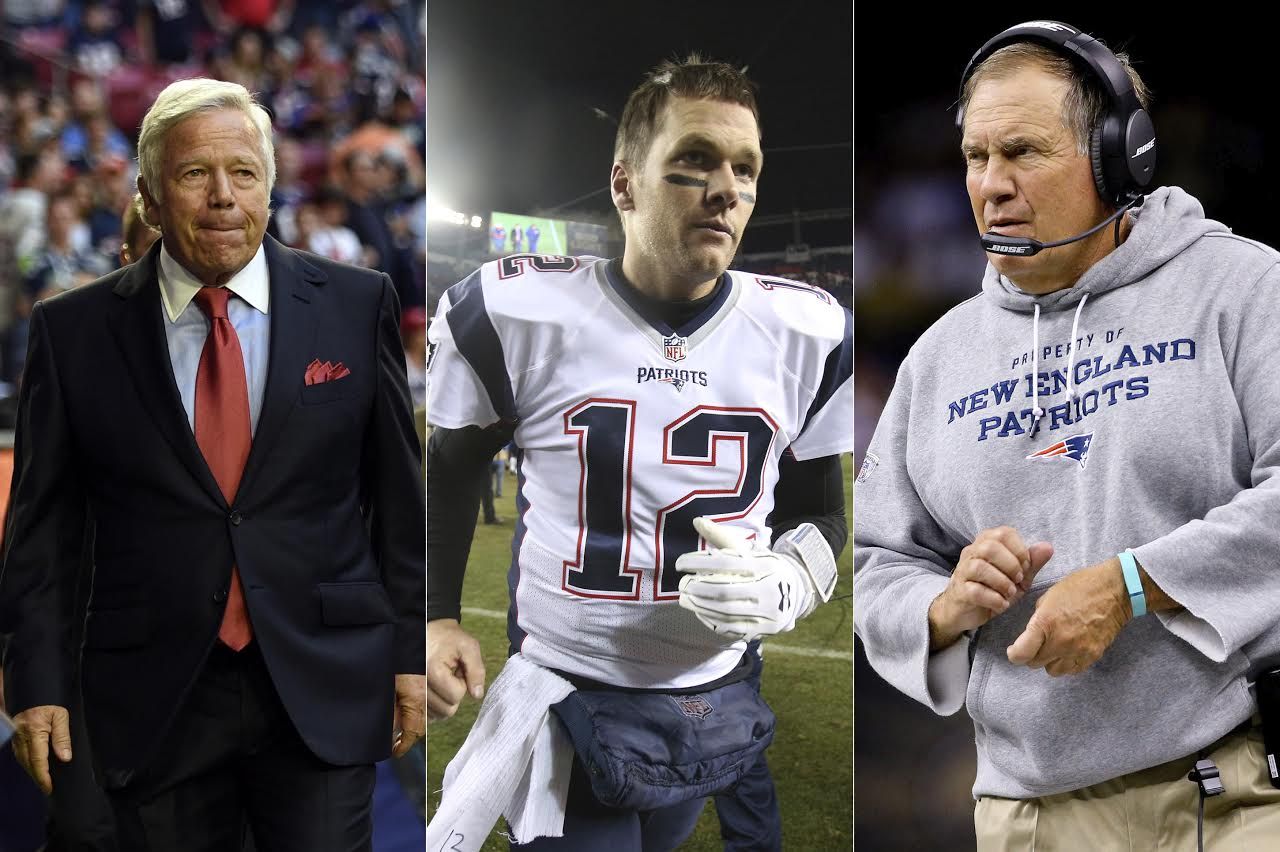 Updated | Since the original publication of this article, the New England Patriots won the American Football Conference Championship game against the Pittsburgh Steelers. They play in Super Bowl LI Sunday and will face off against the Atlanta Falcons at 6:30 p.m. Eastern time at NRG Stadium in Houston.
Americans all over the country love to hate the New England Patriots. They win Super Bowls, have a star quarterback, were caught videotaping another NFL team's coaches and (may or may not have) deflated footballs. But normally these people don't have roots in Massachusetts.
Related: New England Patriots' fans are suing the NFL over Deflategate
Patriots' fans who have spent their entire existences defending their football heroes, namely quarterback Tom Brady, who gained national fame after his Super Bowl win in 2002, turned over their allegiances—some infinitely—after the franchise's top three faces in some way acknowledged their associations with now-President Donald Trump. He gave a shout out to Patriots owner Robert Kraft, head coach Bill Belichick and Brady at a donors' dinner on the eve of his inauguration. "In the audience, we have somebody that's under no pressure whatsoever because he's got a great quarterback named Tom Brady and a great coach named Belichick," Trump said on Thursday night. "Your friend Tom just called, he feels good. He called to congratulate us." When reporters questioned Brady on Friday, two days before the team's conference championship game against the Pittsburgh Steelers, he said he didn't have "much to say," and instead said he wanted to talk football.
All of this started in September 2015, when a red "Make America Great Again" Trump hat was spotted in the quarterback's locker and Brady said he "hoped" the Republican contender would be president. He later clarified that he didn't know which candidate he would support in the election, and since has avoided politics, even walking out of a press conference when a reporter asked him about the bombshell tape on which Trump crudely brags about how he groped women.
But it's not just Brady. On the night before the election, during a campaign rally in the New England swing state of New Hampshire, Trump told the crowd that Bradyhad voted for him, and read a letter supposedly penned by longtime friend, Belichick. "I'm not a political person," Belichick later said in his own defense. "I write hundreds of letters and notes every month. Doesn't mean I agree with every single thing that every person thinks about politics."
Eight days after Trump shocked the world with his election victory, Kraft visited Trump Tower in New York City. And just this week, he told The New York Times that the Manhattan billionaire has been "a wonderful friend" and has policies that "are going to be great" for the United States.
As the team prepares to face off against the Steelers on Sunday night, otherwise loyal fans are saying they're uncomfortable with rooting for the Patriots. Michael Forhan, 72, is a self-described lifelong New England fan…well, he used to be, anyway. Now, he admits to rooting against them so as not to embellish their "aiding and abetting a potential danger to the planet that is Trump."
"Politics is life or death…. Politics is not just a thing or it's not just an interest. It's what drives the world. It's how people govern the country and themselves," Forhan, of Paxton, Massachusetts, tells Newsweek.
Brady, Belichick and Kraft's cozy relationships with Trump have caused Luke O'Neil, a 39-year old writer-at-large for Esquire—who grew up in Kingston, Massachusetts—to go from being "a psychotic, 100 percent fan, to being a normal, 70 percent fan." Professional sports teams often are a melting pot of different ethnicities and backgrounds. Trump has made divisive and dismissive comments about immigrants, women, veterans and the disabled, among others. "I just don't understand how [Brady] could publicly endorse an openly racist president and then go back and look his teammates in the eye," O'Neil says.
It was Trump's November 8 win that made Teresa Hsiao, a 31-year-old daughter of immigrants who lives in Los Angeles as a TV writer and producer, forego her support for her hometown team. Now, instead of spending hours watching Patriots games and scrolling through sports websites each week, she has decided to put her energy into supporting organizations that clearly share her values. "I understand that your sports heroes are not always going to have the same views that you do," Hsiao tells Newsweek. But in such a polarizing election, to have supported a contender who "is such a villainous candidate—someone who not only was terrible to women but terrible to minorities," she adds, "I think that is what really hit home for me."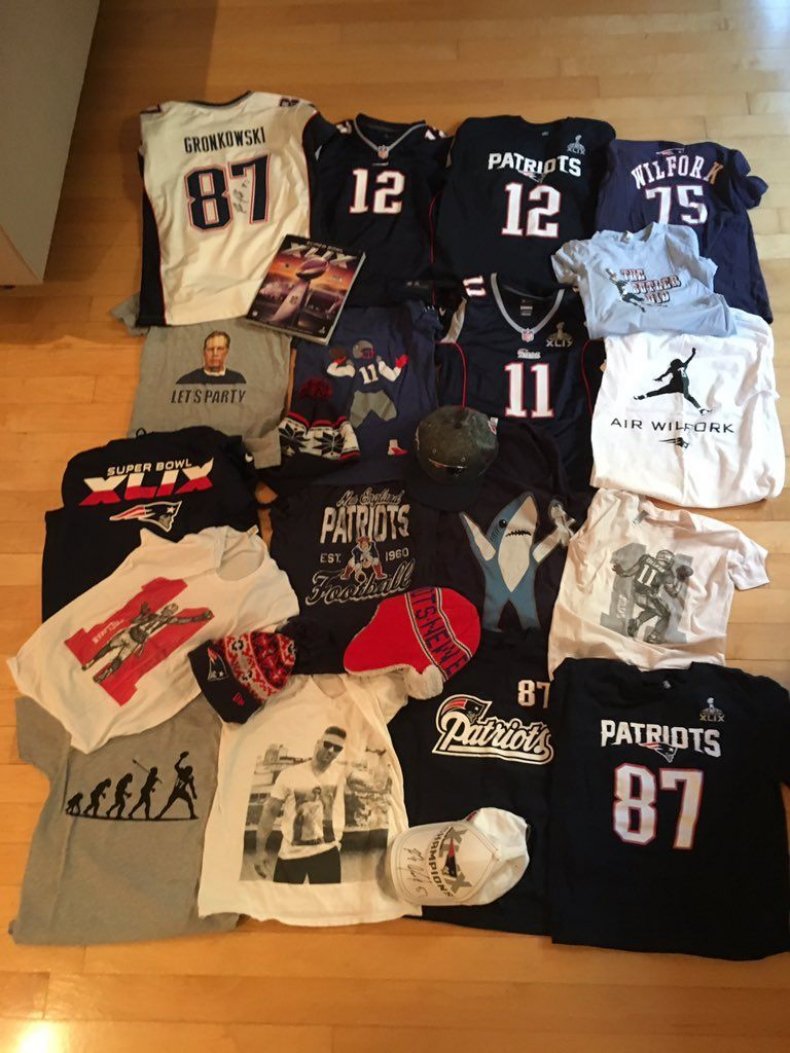 For another Massachusetts native, Evan Rosse, "to watch Bill Belichick and Robert Kraft—two rich, old white men—hold the Lombardi Trophy with Donald Trump, that's morally questionable," he says. It's tradition for championship teams to reunite at the White House with the presiding president.
Massachusetts, where the Patriots play at Gillette Stadium in the town of Foxboro, arguably is the most liberal state out there: Every county went to Democrat Hillary Clinton, who won the state with 60.8 percent of the votes to Trump's 33.5 percent. She also claimed victory in all of the other five New England states. Heck, the famous Make Way for Ducklings statues in Boston's Public Garden this week are donning pink knitted hats, which have become the symbol for Saturday's Women's March on Washington.
Brady and Trump are longtime golf cronies. (But you could say the same about former President Bill Clinton or Steelers quarterback Ben Roethlisberger.) He has even judged one of Trump's beauty pageants. But Brady never went public with his election vote and otherwise never really spoke out one way or another about Trump besides saying they are friends. Chad Finn, a sportswriter for The Boston Globe, says Trump co-opted Brady's image by name-dropping him. "I think he was sort of blown away that this became a real thing and Trump became a real candidate," Finn tells Newsweek.
The Patriots might be the best at keeping distractions outside of their organization, despite the pesky media. So it's bizarre that Brady and Belichick specifically would let political views slip, based on their typical behavior. Belichick is a tight-lipped guy who visibly despises talking to the media, even when the focus is on football. (Could he ever crack a smile?) And he expects the same from his players. In 2011, for example, he benched Wes Welker after the receiver made jokes during a press conference about then-New York Jets coach Rex Ryan's foot fetish. And Brady clearly doesn't want anything to do with topics unrelated to football either, though he at least sometimes grins at reporters.
It's not just the Patriots: Trump waved a Steelers' Terrible Towel at a rally in the crucial state of Pennsylvania less than a month before the election. (He later squeaked by with a win there.) But Trump has done everything he can to make public his connections to the Patriots, arguably the most dominant sports franchise in the past two decades. As Trump gushes about Brady, who served a four-game suspension for using deflated footballs, as an "unbelievable winner" and a "great guy," it seems odd, given the rest of the country's deep hatred for the team. And on top of that, a relationship between a New Yorker and a New England sports franchise. "There's a rich guys' club," Finn says, "and they're in it."
Trump continues to be outspoken about the trio—still largely the Holy Trinity for many New Englanders. From one celebrity to another, he has made a spectacle of the men and has forced them into seemingly uncomfortable situations. In other words, he knows how to play the Patriots.
This article has been updated to reflect the Patriots'​ AFC Championship win.