Top Gun: Maverick, the long-awaited sequel to Tom Cruise's 1986 classic film, may be grounded in China, but it's taking off in Taiwan amid an atmosphere of increased animosity between the Taiwan Strait neighbors.
Among 12 markets in the Asia-Pacific, Taiwan's $7.6 million in ticket sales make it the movie's third-most successful in the region so far, behind Australia ($12.9 million) and Japan ($9.1 million). Audiences in Taiwan have generated the sixth-highest box office figures outside of the United States since the film's May 27 release, according to IMDb's Box Office Mojo.
It follows domestic success for the movie's cast and crew— $295.6 million after a record-breaking Memorial Day weekend—and especially Cruise, 59, who can now count Top Gun: Maverick as his highest-grossing domestic release, beating 2005's War of the Worlds ($234.2 million).
The reason behind the new Top Gun's fanfare in Taiwan isn't immediately obvious. But it has to do with China, which claims the democratic island nation as part of its territory, despite having never governed it.
When fans at San Diego Comic Con watched the first Top Gun: Maverick teaser in the summer of 2019, some noticed a subtle change on the combat jacket worn by the main character, Cruise's Capt. Pete "Maverick" Mitchell. A commemorative patch on the jacket, which first appeared on screen 36 years ago, once carried the flags of Japan and Taiwan's Republic of China (ROC) government. But both had been replaced in the sequel. The move appeared to be in deference to Tencent Pictures, the Chinese media giant that was co-financing the Paramount Pictures blockbuster.
However, when the movie finally released last month after a lengthy pandemic-related delay, fans cheered the return of both flags, in a rare case of a Hollywood reversal.
The appearance of Taiwan's ROC flag, in particular, means Top Gun: Maverick is unlikely ever to get a release in China's massive movie market. That symbol of republican-era China—anathema to the post-1949 Chinese Communist Party leadership in Beijing—is banned inside the country.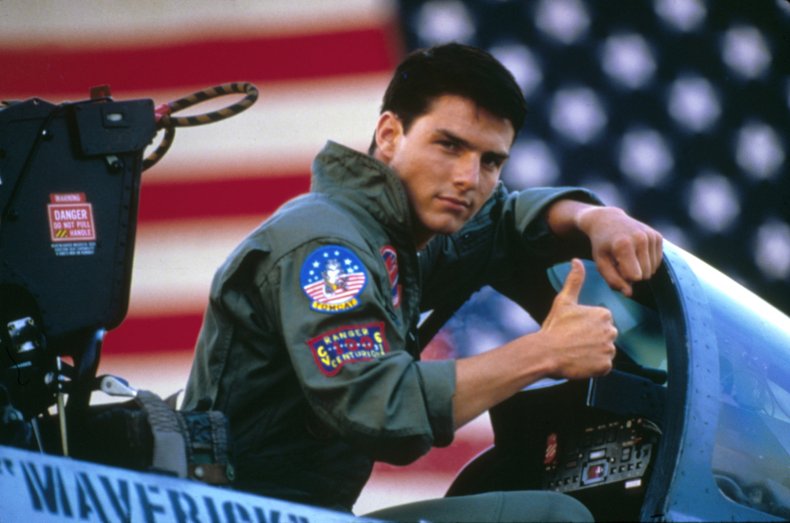 But what of Tencent? The Chinese backer eventually pulled out of the new Top Gun and wasn't credited at the end of the movie. The decision, according to a recent Wall Street Journal report, was because the film was deemed too "pro-American," a theme that isn't easy for Chinese moviegoers to swallow at a time of high friction between Washington and Beijing.
Maverick's jacket has its own story to tell. The large back patch, which also carries the U.S. and UN flags, references USS Galveston's time with the U.S. Navy's 7th Fleet and its tour off Japan and Taiwan in 1963 and 1964.
At the time, the U.S. and the ROC on Taiwan still maintained formal diplomatic ties and even had a mutual defense treaty, which expired after Washington switched allegiances from Taipei to Beijing in 1979. With the U.S.-Taiwan relationship now officially unofficial, current State Department guidances forbid the flag's display on U.S. government property.
Meanwhile, YouTubers in Taiwan celebrated the return of the red, white and blue flag. News of its reemergence in Top Gun was carried by most of Taiwan's major TV stations, which sent reports to collect vox pops outside movie theaters last week.
"It really cheered me up...it's an image that can create a lot of unity," one moviegoer told news channel Sanlih after seeing the flag.
"It's actually something that excites a lot of people," another said.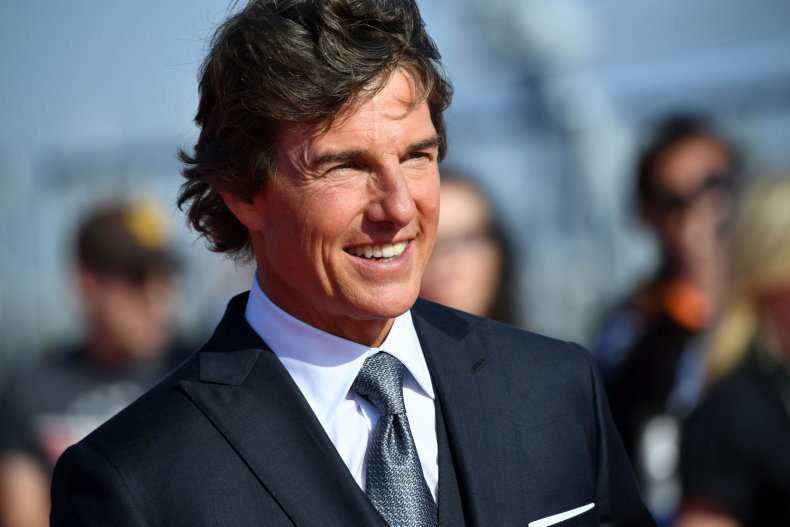 Cruise described Top Gun: Maverick with the following words: "It's a celebration of the Navy. It's a celebration of aviation. It's a celebration, I think, of our country."
The movie sees Maverick recalled to the United States Navy Strike Fighter Tactics Instructor program, known as TOPGUN, to train elite pilots for a mission against an unnamed adversary.
Filming took place on Pacific-based aircraft carriers USS Abraham Lincoln and USS Theodore Roosevelt, and the F/A-18 Super Hornet, the Navy's fourth-generation carrier-borne fighter, features heavily in the trailers.
Commentators see the success of Top Gun: Maverick thus far as a potential turning point in Hollywood's love-hate relationship with China.