U.S. Military May Lose War to Russia Because Top General Does Not 'Have All the Forces' He Needs
The leading U.S. general in Europe has said he did not have the resources necessary to tackle a hypothetical Russian attack against the multinational coalition he commanded.
Curtis Scaparrotti, who serves as both the head of U.S. European Command and Supreme Allied Commander Europe for the NATO Western military alliance, told lawmakers of the Senate Armed Services Committee on Thursday that "U.S. and allied ground forces in Europe are outmatched by Russia," Politico reported.
Related: Russia Would Overrun NATO in European War, Report Warns
While disagreeing with some of the findings of a damning Rand Corp report—which recently claimed NATO forces would be overrun by Russia—he agreed with White House National Security Adviser H.R. McMaster's 2016 assessment that U.S. forces were "outranged and outgunned" by their Eastern adversary, which "has been improving and modernizing its capabilities, enhancing its ability to be a more agile force capable of executing operations across the entire spectrum of modern warfare," according to Scaparrotti's testimony.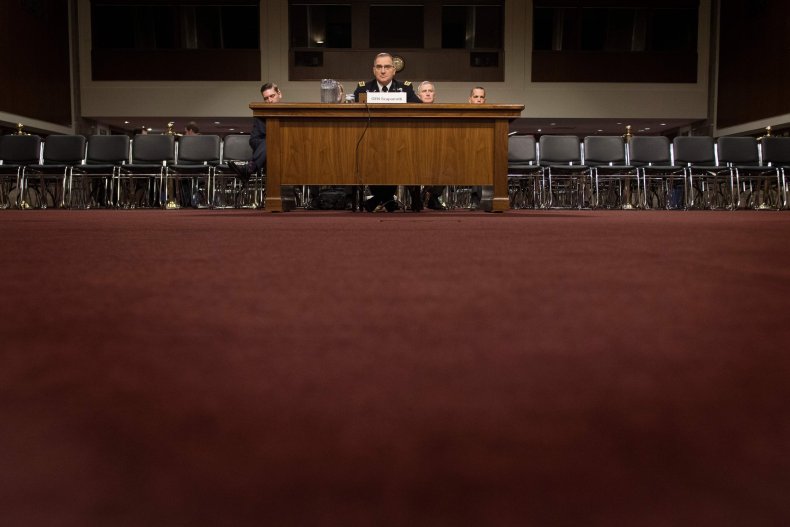 Scaparrotti said that NATO's 29-nation military had been reorganized to deal with a potential Russian attack since the Rand Corporation began conducting European war games in 2014. In its 2016 report, the leading think tank found the longest it would take Russian forces to march through the capitals of NATO-aligned Baltic states was 60 hours. In some simulations, it took them only a day and a half.
Scaparrotti said Thursday that Moscow still had the advantage in terms of ground forces and, as a result, there are some "elements of the report that are still true today," as Military.com reported.
"I don't have all the forces I need in Europe today, and we have got to continue to invest and establish the posture that is required," Scaparrotti told the committee.
Last year, a number of troubling reports suggested that NATO could lose in a battle with Russia. An internal document dated June and leaked in November described NATO's command structure as having "been atrophied" since the Cold War to the point where it "would quickly fail" in an all-out war with Russia.
Military Strength: What Russia's Military Looks Like Compared to the U.S.
Another official NATO report found in October that global military power was shifting from West to East, so much so that a third NATO-affiliated report in November stressed the need to reach out to China and other countries for support.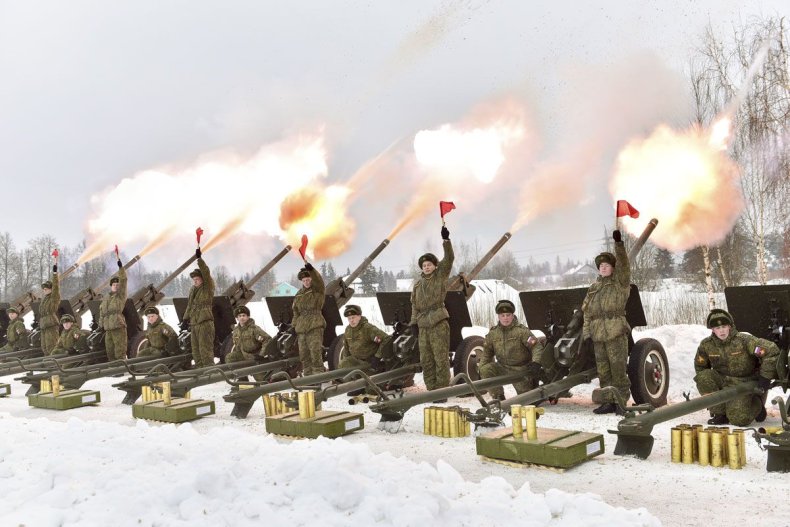 Scaparrotti and lawmakers also discussed Russian President Vladimir Putin's recent unveiling of the nuclear-capable RS-28 Sarmat, known to NATO as "SS-X-30 Satan 2," heavy intercontinental ballistic missile (ICBM) and other weapons the Russian leader advertised as being invincible against even the most advanced U.S. defenses.
The weapons, products of Putin's years-long campaign to expand and modernize his military capabilities, have prompted major concern in the West, which has accused Russia of forcefully growing its influence in the Middle East and Europe. The U.S. and Russia blame one another for the Cold War-like arms buildup and a group of four U.S. senators, including Bernie Sanders, reached out to the White House in a letter Friday urging strategic talks with Russia.
In Pictures: The 50 Most Powerful Military Forces in the World
In a Facebook post, Russian Senate International Affairs Committee head Konstantin Kosachev described the move as "encouraging" and "signs of 'positive', instead of 'negative' parliamentary pressure on the U.S. president, instead of our country, emerge."