Why Does President Trump's Travel Ban Include a Vital Counterterrorism Ally in Africa?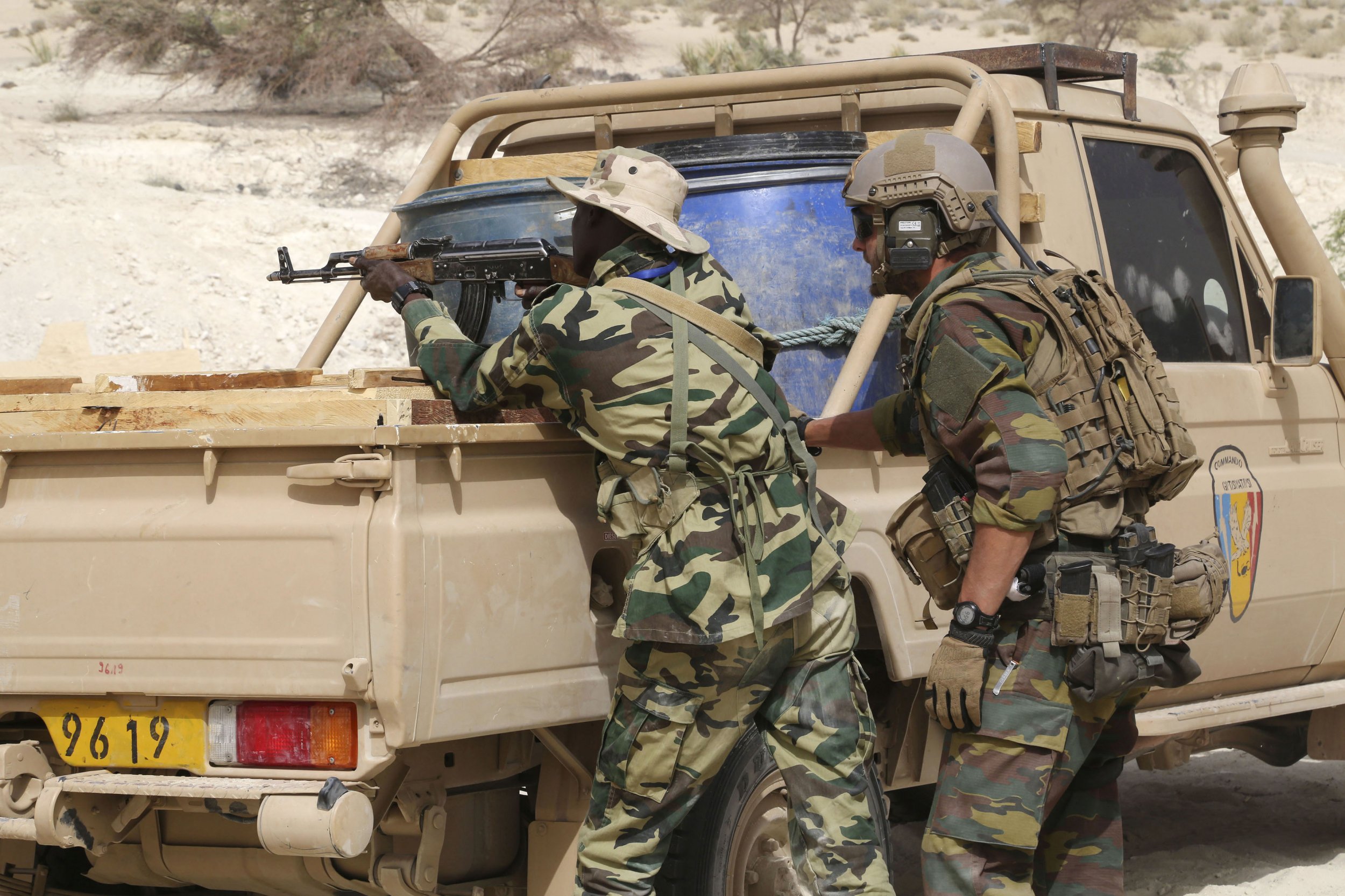 President Donald Trump added three countries to his travel ban on Sunday, and one of them stands out to some as a surprise.
The decision to suspend certain types of immigration from Chad, a Central African country with one of the region's strongest armies—and one that has battled groups including Boko Haram and Al-Qaeda—has left experts baffled.
John Campbell, a former U.S. ambassador to Nigeria—which borders Chad—and senior fellow at the Council on Foreign Relations, says it's possible Chad was included "out of sheer incompetence. Otherwise, frankly, it just doesn't make any sense. To put Chad in the same category as North Korea—give me a break."
North Korea and targeted members of the Venezuelan government were also added to Trump's list of nations under immigration restrictions, which drew little surprise. The U.S. president and North Korean leader Kim Jong Un have been trading increasingly personal insults for months, and Trump called out Venezuelan leader Nicolás Maduro at the recent U.N. General Assembly meeting as running a "socialist dictatorship."
Officially, Trump cited several reasons for adding Chad to the list of countries, which also includes five of the six states—Iran, Libya, Somalia, Syria and Yemen—targeted by his revised executive order put out in March. The original executive order, first proposed in January, also included Iraq, but it was later removed.
Related: Trump's new travel ban targets even more countries, including Venezuela
First, Trump said Chad "does not adequately share public-safety and terrorism-related information and fails to satisfy at least one key risk criterion." Given Chad's long history of cooperation with the United States and other Western powers—such as France—on counterterrorism, it appears strange that Chadian President Idriss Déby would withhold information from his counterpart in Washington.
After 9/11, the State Department set up a counterterrorism program to assist Chad, Mali, Mauritania and Niger in monitoring the movement of people and goods. This initiative was succeed in 2005 by the Trans-Saharan Counterterrorism Initiative, of which Chad remains a member. U.S. troops have also engaged in training their Chadian counterparts, and President Barack Obama sent 80 troops to the region in 2014 to help in the search for the almost 300 schoolgirls kidnapped by Boko Haram. The troops operated surveillance flights and drones from Chad.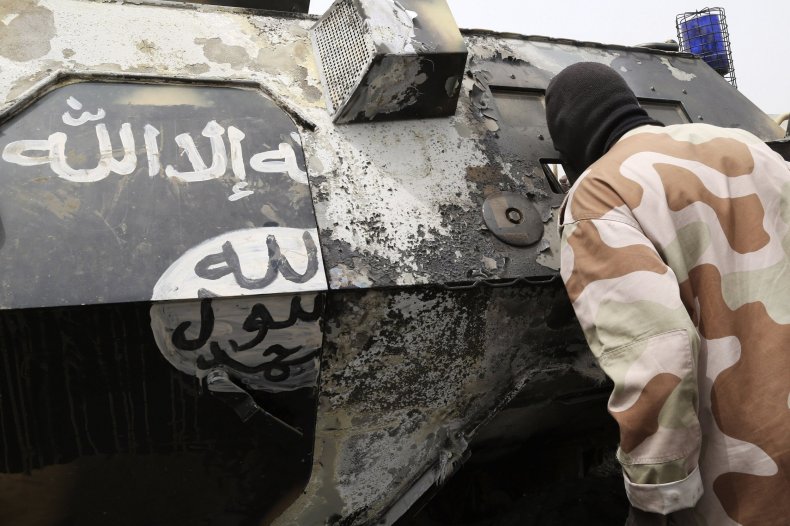 Most observers are "unclear" on why Chad has been included in the latest edition of the travel ban, according to Jason Warner, director of the Africa profile at the Combating Terrorism Center, based at West Point. It's clear that Chad has problems with militant groups, but its history of cooperation with the United States and its strategic location—it shares a long border with Libya, a key U.S. security concern, and is along a notorious trafficking and smuggling route—means Washington would do well not to alienate the country.
Warner says that while the travel ban may negatively affect bilateral relations, it is not in Chad's interests to end counterterrorism partnership with the United States. "Chad isn't participating in counterterrorism cooperation efforts simply because a hegemonic U.S. compels it to. It is in its own national security interests to do so, regardless of its relationship with the U.S.," he says.
Secondly, Trump said that "several terrorist groups are active within Chad or in the surrounding region." The U.S. president cited "elements of Boko Haram, ISIS-West Africa and Al-Qaeda in the Islamic Maghreb."
Boko Haram—which has fractured into two main factions since 2016, one of which is known as the Islamic State West Africa Province (ISWAP)—has targeted Chad in recent years. While the group has primarily operated in Nigeria, it has carried out suicide bombings and gun attacks in Chad. Experts say that both main Boko Haram factions have presences in Chad, particularly in the remote islands in Lake Chad, which borders Nigeria and Niger.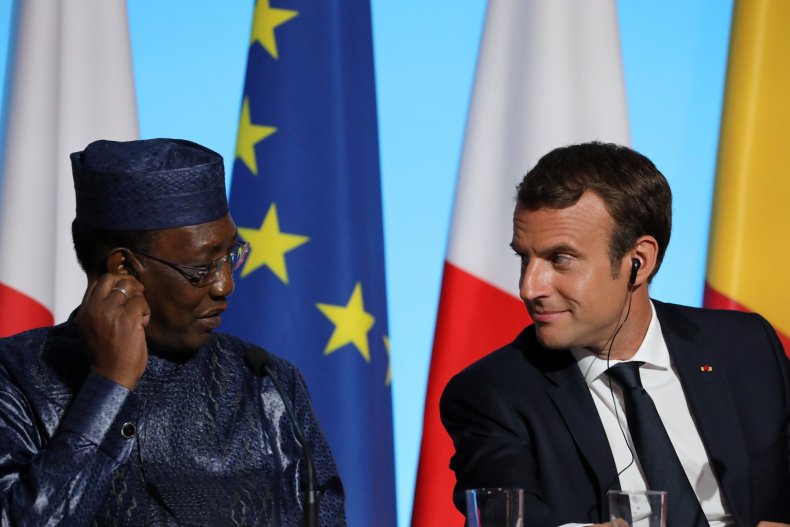 But Chad has played a leading role in fighting Boko Haram. The Nigerian jihadi group once controlled territory equivalent in size to Belgium, but since a regional joint task force was established in 2015—which is headquartered in Chad's capital, N'Djamena—the group has been driven back and now operates from Lake Chad and northeast Nigeria's Sambisa Forest.
Chad also assisted French and other African forces in taking back northern Mali after a rebellion in 2012 that was orchestrated by Al-Qaeda-affiliated militant groups. The Chadian capital is now the headquarters of Operation Barkhane, a French military force that was set up in 2014 to fight militants in Africa's Sahel region.
Campbell says that if the mere presence of militant groups in a country is reason for imposing immigration restrictions, then any number of African states—including Nigeria, a major U.S. ally—could be added to the travel ban. "The official reasons given to me are not particularly convincing," he says. "There are terrorist groups present all over the place, and Chad has actually been engaged in the struggle against them."