Pets provide us hours of entertainment, whether it's playing fetch or shining a laser for them to follow.
But cat owners are testing out optical illusions on their furry friends and filming their reactions, after it emerged they seem to be duped by them.
A clip was shared to Reddit's Youseeingthiss*** forum by user Regian24 and shows a black cat staring at a piece of paper.
Printed are what appear to be circular swirls, mimicking snakes, and as the cat looks on, they begin pouncing on the design again and again.
It's amassed more than 15,000 upvotes since being shared in August, with people expressing surprise that a cat's vision allows them to process the illusion. One owner even joked they can now keep their pet "entertained for hours."
Commenting online, Emily_Postal wrote: "That's really cool. Also that's better than letting it scratch your iPad."
She seems to referring to online games aimed at cats, which can be downloaded on phones and tablets, which sees them try and catch various objects, such as cockroaches, flies, lizards and ladybugs.
Referring to the illusion, Cornbadger joked: "That which I do not understand, I must eat."
Warning: the image below may potentially cause dizziness or sickness.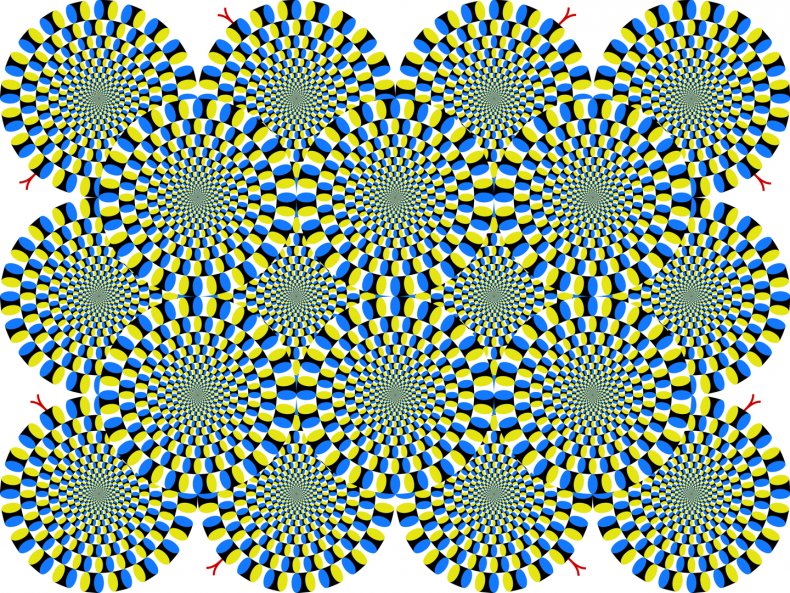 TheDevilsAdvokaat pointed out: "That's very interesting, because it means the cat sees the illusion too..."
"This cat is tripping," Vanillasub joked.
Tigerlilly31698 quipped: "Oh no, the cats broken. You're going to have to turn it off and then back on again."
Eternal_refrigerator thought: "Omg now I need to try this with my cats."
And Knowledgepancake added: "The shadow might be a part of it in this video, but generally some animals do respond to illusions. There's been research about it recently and it's pretty interesting. They see some of the same illusions that we do."
Although it doesn't seem to work on every feline, as Dinosaur__Sheriff admitted: "Well I tried this with my cat... He sat on the paper and is now chewing it."
But it's not the first time a cat has been fooled by this illusion, after owner Litto_Lychee shared a clip to TikTok showing their pet displaying a near-identical reaction.
The hilarious footage, which can be watched here, is captioned: "Try this on your pets and duet me." It soon went viral with more than 425,000 views, and it seems people are copying Litto_Lychee's test, as the Reddit post shows.
It emerged the optical illusion is by an artist called Akiyoshi Kitaoka, known as Akitaoka, and is called "Rotating Snakes."
On Akitaoka's website, the artwork is dated as being created in 2003, and is described as: "Circular snakes appear to rotate 'spontaneously.'"
Newsweek reached out to Regian24 for comment.