Justin Trudeau Should Fly to Saudi Arabia to Apologize, Former Canadian Foreign Minister Says
Canada's former Foreign Minister John Baird appeared on Saudi television over the weekend, criticizing Prime Minister Justin Trudeau for standing against human rights abuses in the kingdom.
Speaking to Al Arabiya, a Saudi-owned TV channel headquartered in the United Arab Emirates, Baird argued that Trudeau should fly to Riyadh to smooth over the tensions in person.
"I think the Canadian government is only beginning to understand how offensive their conduct has been to the Saudi government," he said. "This is giving Canada a bad reputation."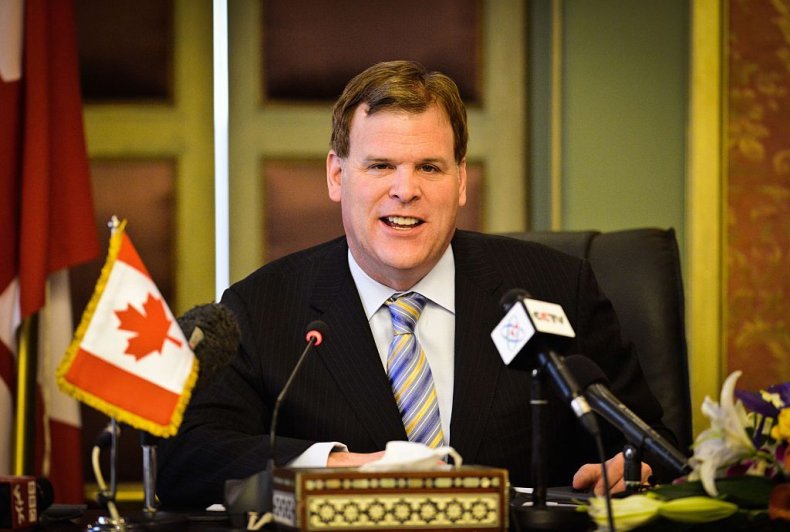 Baird served as Canada's foreign minister from 2011 to 2015 under the government of former Prime Minister Stephen Harper. A member of the country's Conservative party, Baird belongs to the political opposition of Trudeau's Liberal party.
In his interview, Baird argued that direct talks are required to end the diplomatic crisis between the two countries. He also praised the reforms that have taken place in Saudi Arabia under the leadership of King Salman and Crown Prince Mohammed bin Salman.
"For Canada to treat a friend and ally this way has been incredibly unhelpful," Baird said.
Earlier this month, Saudi Arabia cut diplomatic ties with Canada, following comments by Ottawa's foreign ministry that criticized the kingdom's human rights record and called on Riyadh to release detained activists. Responding to the criticism, Riyadh has also suspended the scholarships of some 16,000 of its students studying in Canada, frozen all new trade and investment, canceled flights via its national carrier to Toronto and forbidden its citizens from receiving medical treatment in the North American country.
Canadian hospitals and medical centers have also raised concerns over pending staff shortages as a result of the diplomatic fallout, with more than a thousand Saudis working as doctors-in-training ordered by their country to leave Canada by August 31.
The kingdom has said it will not tolerate any nation interfering in domestic affairs, arguing that it would never do so in Canada. Some Saudi citizens have also pointed to the mysterious murders of 1,000 Canadian indigenous woman that made headlines back in 2016, arguing that their leaders never chose to criticize Ottawa's handling of the case.
Despite the tensions, Trudeau and his government have consistently reaffirmed that human rights issues are non-negotiable. On Monday, the Canadian leader said that while his country would "continue to engage diplomatically" with Saudi Arabia, his country's position on human rights would not change.
Although Saudi Crown Prince Mohammed bin Salman has promoted an image of modernization and progress in the kingdom, granting women the right to drive and instituting a number of other social reforms, rights groups have argued these actions mask ongoing human rights abuses. Numerous activists and political dissidents have been detained over the past few months, including prominent women who led the campaign for the right to drive.
The recent criticism from Canada's foreign ministry came after the detention of well-known Saudi activist Samar Badawi, the sister of Raif Badawi (who had been imprisoned and sentenced to 1,000 lashes for blogging about atheism and criticizing the Saudi government). On Tuesday, CBC News reported that Trudeau's government has been quietly pushing Saudi Arabia to release the detained blogger since he became prime minister in 2015.