Trump-Appointed Judges Aren't Giving Him Blind Loyalty
Judge Aileen Cannon, a federal judge appointed by President Donald Trump, was criticized by some legal experts this month in the wake of her decision to temporarily block the Department of Justice (DOJ) from reviewing materials marked as "classified" seized from the former president's Mar-a-Lago home.
Cannon's ruling to allow a special master—an independent arbiter tasked with filtering seized materials protected by attorney-client or executive privilege—to review the documents before the DOJ could access them was slammed by one expert as "partisan." A former federal prosecutor said the decision "injures national security."
However, recent rulings demonstrate that Trump-appointed judges don't always side with him.
This week, a U.S. Court of Appeals for the 11th Circuit staffed by Trump appointed judges Andrew Brasher and Britt Grant, as well as Robin Rosenbaum, a judge appointed by President Barack Obama, overturned Cannon's decision.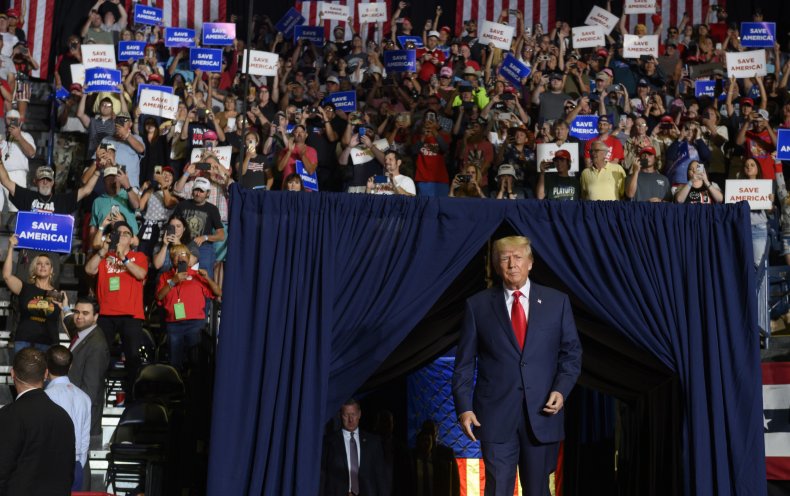 The judges wrote that it's "self-evident" that "the public has a strong interest" in allowing officials to determine if national security was potentially damaged in the case.
The New York Times reported that after the appeals court's decision was made public Wednesday, Cannon changed her order so the special master couldn't review documents marked classified, which the Times said might prevent Trump's legal team from being able to challenge the latest ruling.
"Good point in NYT," Ryan Goodman, former special counsel to the U.S. Department of Defense, wrote while tweeting out the Times' story.
"Judge Cannon revised order 'by pre-emptively removing the portions of the order that the appeals court had blocked, she may have rendered any further litigation over the matter moot'—i.e. erased Trump's chance to appeal to Supreme Court," Goodman added.
Other Trump-appointed judges have also recently ruled against him and his allies.
In 2021, U.S. District Court Judge Carl Nichols, a Trump appointee, allowed three defamation lawsuits filed by Dominion Voting Systems to move forward after Trump allies requested that they be dismissed. The defendants included Rudy Giuliani, Trump's former personal attorney, MyPillow CEO Mike Lindell and attorney Sidney Powell, a former lawyer for Trump.
In June, Nichols declined to dismiss contempt charges filed against ex-Trump adviser Steve Bannon. In July, Bannon was convicted on two counts of contempt of Congress for refusing to comply with subpoenas from the House committee investigating the January 6, 2021, Capitol riot.
This week, another Trump appointee, U.S. District Judge Eric Tostrud, blocked a request by Lindell to retrieve his phone from FBI investigators who seized it last week. Lindell said he was questioned by federal investigators about his relationship with Mesa County, Colorado, Clerk Tina Peters, who was indicted on allegations of election tampering.
Newsweek reached out to Trump's press office for comment.