Trump Biographer Says President 'Can't Stand' Being Laughed At Following Impeachment Vote
A Trump family biographer said the president cannot stand being laughed at and feels he has to be "the winner of all time."
Gwenda Blair, the author of Donald Trump: The Candidate told MSNBC on Sunday that the commander-in-chief tried to "crush" anything that questioned his status as "winner," and said his view of the world and relations was "transactional."
She also claimed that his father, Fred Trump, believed in "the idea of winning at any cost," suggesting this belief moulded the president's character.
Blair's claim that the president is obsessed with winning follows the December 18 House vote to approve two articles of impeachment, making Trump the third president in American history to be impeached.
Newsweek subscription offers >
His party lost the votes on charges of obstruction of Congress and abuse of power by 229-198 and 230-197 respectively, with Democratic Hawaii Rep. Tulsi Gabbard voting "present" on both charges.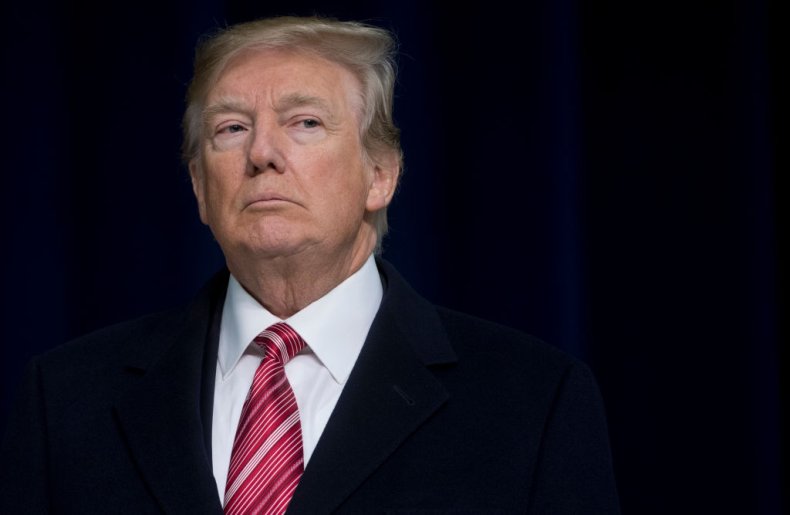 Following the impeachment vote, President Donald Trump immediately attacked Democrats over their supposedly "depraved actions" and said they had "branded themselves with an eternal mark of shame."
The president has also hit out at House Speaker Nancy Pelosi, as well as Democratic Govs. Andrew Cuomo of New York and Gavin Newsom of California, over the levels of homelessness in their states.
Newsweek subscription offers >
Asked about the commander-in-chief's reaction to impeachment, the author said: "He's got to be the winner, and not just the winner of any particular contest, but the winner of all time. Anything that in anyway seems to slightly call that into question he has to crush, stamp out, obliterate, get rid of."
"I think what he particularly can't stand is the notion of being laughed at," Blair added. That's not just a loser, but being laughed at, that combination."
She went on to say that the president's father pushed "the idea of winning at any cost," and claimed that both his parents were influenced by Norman Vincent Peale, the author of The Power of Positive Thinking.
"He needs to win and he needs to obliterate anyone in his way," Blair said of Trump, later adding that he had a "transactional" view of the world.
Blair's assertion that President Trump can't stand being laughed at came weeks after world leaders were filmed joking about the commander-in-chief behind his back at the NATO summit this month.
A hot mic video of Canadian Prime Minister Justin Trudeau joking with his British counterpart Boris Johnson, French President Emmanuel Macron and Dutch PM Mark Rutte about the length of press conferences held by Trump went viral.
In response to the tape, President Trump told reporters that Trudeau was "two-faced" while at a meeting with German Chancellor Angela Merkel.
Trump Biographer Says President 'Can't Stand' Being Laughed At Following Impeachment Vote | U.S.