Trump Blasts Russia for Helping North Korea Despite Efforts of U.S. and China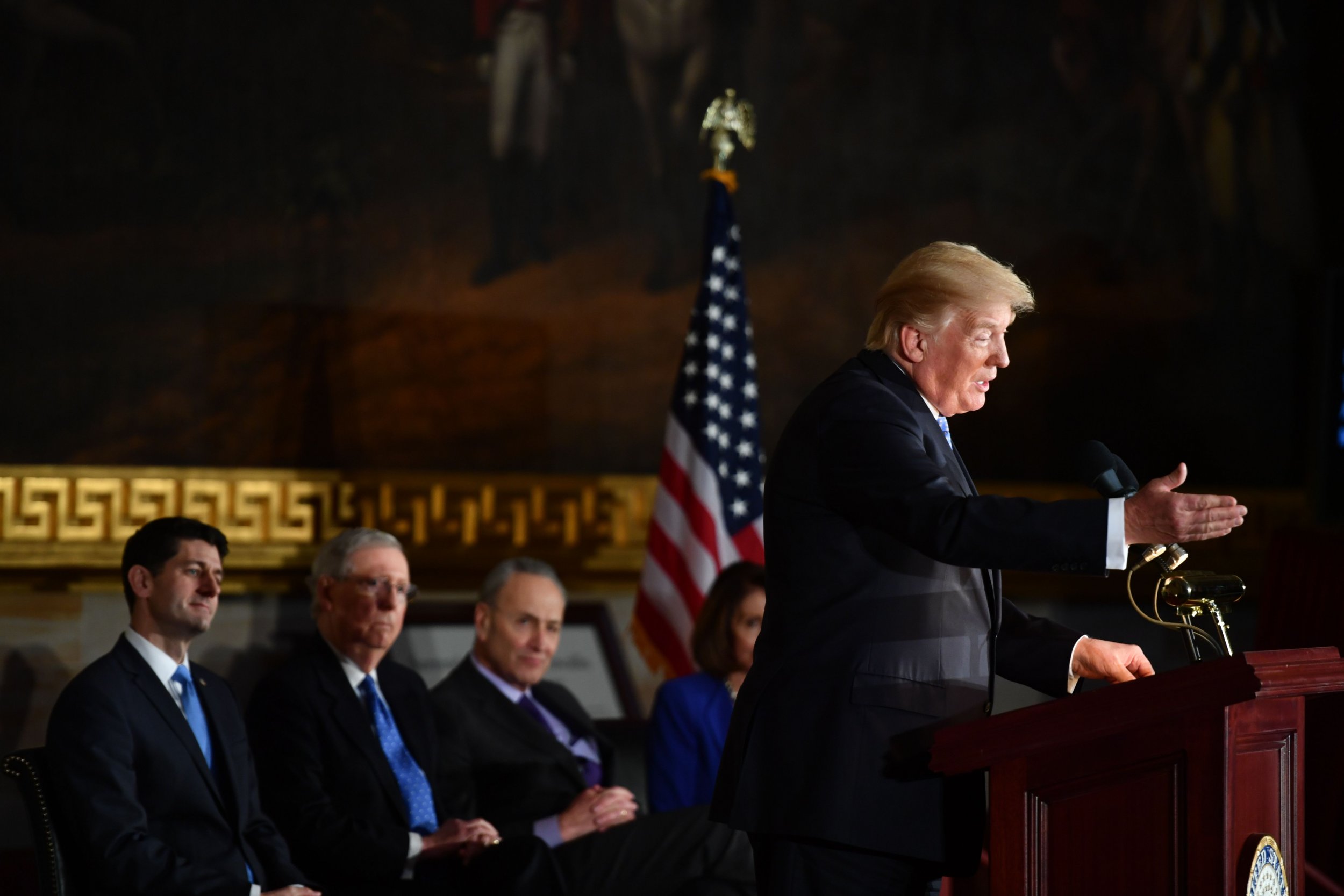 President Donald Trump has doubled down on accusations Russia is refusing to help reign in North Korea's nuclear ambitions, saying that any progress made with China is swiftly undone by Moscow.
In a nearly hour-long interview with Reuters Trump accused Russia of inoculating China's attempts to nudge North Korea away from its pursuit of nuclear arms by filling the void of Beijing's conditional support for Pyongyang. Trump has made a similar accusation last month, telling reporters that with regards to North Korea, "China's helping, Russia is not helping."
Related: Russian military launches live-fire air drill near North Korean border
Russia's role in persuading the regime in North Korea to stop pursuing nuclear arms has been ambiguous. Both China and Russia supported the latest round of sanctions, tabled at the United Nations Security Council last year, but the Kremlin has also repeatedly voiced opposition to further sanctions. Multiple Russian officials have also insisted that the U.S. is to blame for provoking the North Korean regime to continue tests for nuclear-tipped intercontinental ballistic missiles, demanding Washington scales back military activity in the region.
Moscow also makes a point that this assesment is shared by China, casting the U.S. as the wayward global power in need of convincing.
In the interview published on Wednesday, the U.S. leader went a step farther from his December remarks. "Russia is not helping us at all with North Korea," he reiterated. "What China is helping us with, Russia is denting. In other words, Russia is making up for some of what China is doing."
Trump also suggested that the ongoing collapse of relations with Russia against the background of allegations President Vladimir Putin ordered meddling in the last U.S. presidential elections, has made it difficult to convince the Russian leader to assist.
"He can do a lot," Trump said of Putin. "But unfortunately we don't have much of a relationship with Russia, and in some cases it's probable that what China takes back, Russia gives. So the net result is not as good as it could be."
Trump dismissed the idea that North Korea can already deliver a missile to U.S. soil, but said they are working toward that goal. He would not discuss the possibility of a pre-emptive U.S. strike on the regime.
"They're not there yet, but they're close. And they get closer every day," he said. "We're playing a very, very hard game of poker and you don't want to reveal your hand."