Trump, Brexit and the Rise of Europe's Far-Right Stoke Fear in Brussels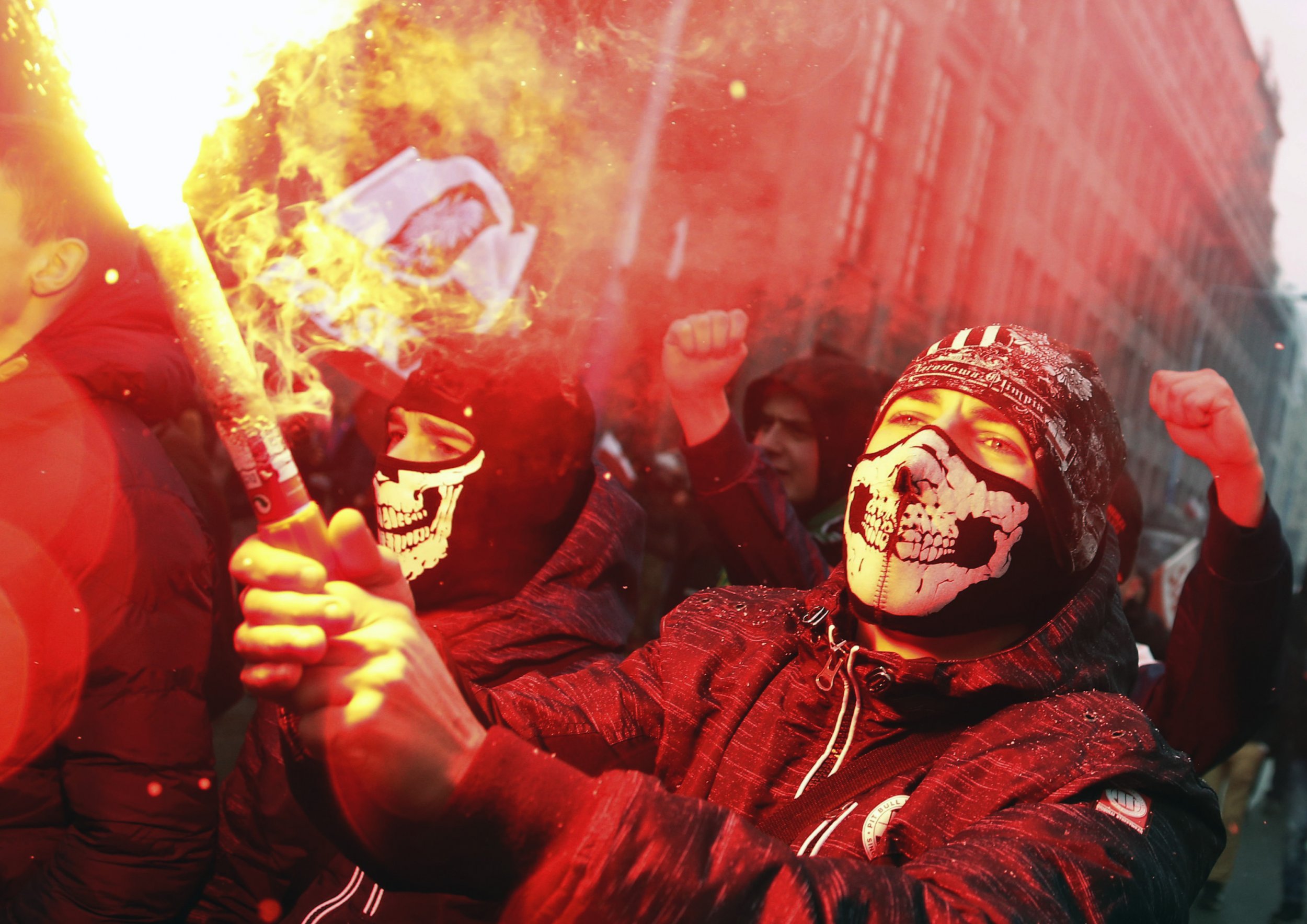 When I first met Katrine Steinfeld over dinner in Brussels a few weeks ago, she seemed to epitomize the thousands of bright young people drawn to Europe's capital. For more than 70 years, such people, backed by American support and dollars, have been dedicated to the idea that Europe's success could only be achieved if its nations shed their ages-old hatreds and grievances and work together.
Steinfeld, 29, specializes in gender equality issues for a Brussels-based international organization. Her friends at the table that night included social policy experts at the European Commission and a professor at the Center for Ethnic and Migration Studies at the University of Liège. Typical for Bruxellois, all are fluent in several languages.
At first, everybody winced and joked about Donald Trump's victory the week before. The future leader of the free world had famously disparaged NATO, which is more than a military acronym to Europeans anxious over Russia's aggression in Ukraine and continuing provocations in the Baltics and Scandinavia. But the laughter grew thinner when the discussion turned to Trump's ascendance in concert with the rise of authoritarian and racist parties across the continent, all cheered on by Russian President Vladimir Putin. The foundation of the European Union, nations bound by shared values of liberal democracy, seemed to be falling apart.
Threats to the EU
The crackup started in June when anti-immigrant forces in Britain engineered a vote to leave the European Union. In France, Marine Le Pen's National Front party, stirring up anti-Muslim prejudice and bankrolled by Russia, was poised to win second place in France's presidential primary. On Sunday in Italy, the Trump-style anti-immigrant, anti-E.U. 5-Star Movement led anti-establishment forces to a referendum win over center-left Prime Minister Matteo Renzi, prompting his resignation. In Germany, a party opposed to allowing any Muslims into the country won a quarter of the vote in state elections. In the Netherlands, the anti-E.U., anti-Islam Party for Freedom was leading in polls ahead of next year's parliamentary elections. In Budapest, Hungarians were being whipped into a xenophobic froth by Prime Minister Viktor Orban. The Slovak parliament passed a bill banning Islam. Even in Sweden, an anti-immigrant party was surging in the polls. The week before I met Steinfeld and her friends for dinner, 75,000, torch-bearing, far-right nationalists marched through the streets of Warsaw, already under the reactionary rule of the Law and Justice Party, carrying banners that read, "God, Honor, Fatherland," and, "To be a Pole, to be a Catholic is a privilege and honor."
Only in Vienna did the establishment prevail, when the Austria Freedom Party, founded in part by former Nazis, unexpectedly lost in Sunday's national elections to center-left elder statesman Alexander Van der Bellen.
To Steinfeld, such developments were a visceral threat. She told me how her Jewish great-grandparents escaped the pogroms in Russian-occupied Latvia at the end of the 19th century. They fled to Norway, where, 40-years-later, the Nazis landed and began rounding up Jews. "My great grandmother and her children were taken by the collaborating police, and ultimately saved by a neighbor who was a policeman and ushered them quietly out through a back door while the crowd was moving into the station," she recounted. Their son, who was 17, "was himself arrested and tortured, hung outside in a cage in winter."
Amazingly, they survived. Her Jewish grandfather married a Norwegian Lutheran. And their son, Katrine's father, who grew up to become a distinguished foreign correspondent with Norwegian TV, married a Hungarian from a viciously anti-Semitic family, something that once seemed impossible. "It gives me faith," Steinfeld says, "that my parents found each other and that this family history had no negative impact on their relationship." That was the promise of postwar Europe, an idea that has governed the continent for seven decades.
In 1999, Hans-Wilhelm Steinfeld moved the family to Budapest while he covered the wars in Serbia and Kosovo. Katrine, enrolled in a Hungarian middle school, faced "bullying and a generally non-inclusive atmosphere," she said, so transferred to the American International School in Budapest. After going away for college and graduate school in England, she returned to Budapest for a job with the embassy of Cyprus, and later Norway.
Then Hungary's far right prime minister, Orban, the champion of what he calls "illiberal democracy," started demolishing the pillars of civil society, packing the courts, putting cronies in charge of the central bank and hounding democracy-promoting non-governmental groups. In 2011, his police stormed into the offices of two such groups, seizing their files and computers. "I remember the day of the raids," Steinfeld says. "I was terrified...It was so unreal, I could not believe this was happening." In 2015, with Orban closing his borders to Syrian refugees and exhorting Europe to remember its "Christian roots," Steinfeld moved to Brussels.
"I'm a big fan of Hungary," Trump said during a telephone call in which he invited Orban to visit the White House, according to the Hungarian foreign ministry. In an interview with local media, Orban said the two men celebrated the fact that the Hungarian autocrat would no longer be treated as a "black sheep" in Washington. "He laughed," Orban recounted, "and he said they treated him the same way." A Trump adviser was quoted saying Orban was going to "make Hungary great again."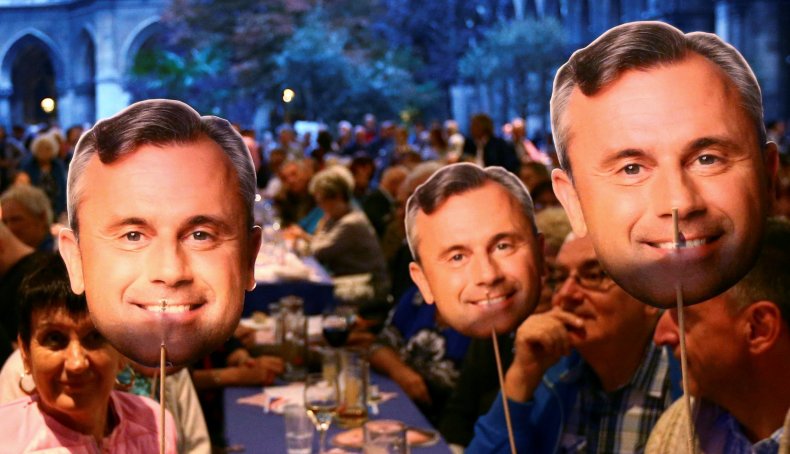 'I Am Afraid'
Scanning all these developments, Steinfeld asks, plaintively, "Where do I go now?" It was just a rhetorical question, but to Steinfeld and other alarmed Europeans, the whiff of 1933 is in the air. The last time around, the Nazis started picking on "gypsies," the mentally deficient, communists, Jehovah's Witnesses, Catholics and, of course, Jews. Today's targets are chiefly refugees, Muslims, and in some parts of Europe, Poles. Others will soon make the list, if racially polarized trends continue. At NATO headquarters, the diplomats and generals have no illusions about Russia's aim of fracturing the Western alliance by stirring up ethnic tensions.
"I see the language of hate coming from both East and West, and I am afraid," Steinfeld told me by email days after our dinner. "I am afraid of the new normal, and I am afraid of what that will lead to.
"We know that people always pick on the weaker side," she adds. "I am afraid it will be no different this time–It's the women, the vulnerable, the disenfranchised, the communities that are already discriminated against that will bear the brunt of what is to come. Who's going to stop it?"
Not the tattered European Union, she thinks. Orban's crackdown sent "shock waves through Europe, and everyone expected Brussels to react," she says.
"Five years later, many of us have stopped waiting."
Read more at Newsweek.com:
Correction: An earlier version of this story said that Katrine Steinfeld's grandmother married a Hungarian exile in Norway. It was Katrine's father who married a Hungarian.