Harvard Law School professor Laurence Tribe has raised concerns that President Donald Trump could go to extreme lengths to hold onto power after 2020.
Tribe, a constitutional law scholar at Harvard Law School, appeared on MSNBC's AM Joy with host Joy Reid on Sunday. During the interview, the legal expert warned that Trump, in his opinion, presents unique threats to the country and democracy.
"Elections happen every four years," Tribe explained. "And sometimes some leaders are much too dangerous to leave in power — and this may be such a case. The fact is by 2020, the amount of damage that will have been done to our rule of law, to constitutional norms will be very great and we can't count on him [Trump] being out of office in 2020."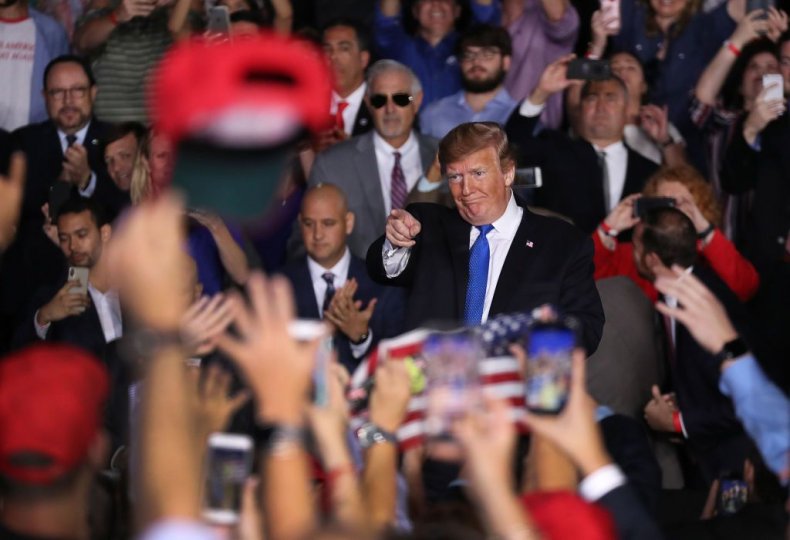 Calling Trump "effectively corrupt," Tribe argued that the president would "have enough help from not-too-friendly foreign powers: Russia, Saudi Arabia and maybe Turkey" to stay in power. "We can't count on removing this guy by an election, he may fabricate by another so-called national emergency to influence that election," he argued.
The constitutional scholar argued that investigators need to "persistently gather the facts," adding that "the time will come for impeachment proceedings."
Tribe's remarks came in response to a question about a tweet he had posted last week, in which he said he agreed with Democratic Speaker of the House Nancy Pelosi, who represents California, and her stated assessment she does not currently support impeaching Trump.
"I've been thinking about this: Impeachment is so divisive to the country that unless there's something so compelling and overwhelming and bipartisan, I don't think we should go down that path, because it divides the country," Pelosi said in an interview with The Washington Post published last Monday. She added that Trump is "just not worth it."
In an editorial published with news site The Daily Beast last week, Tribe called Pelosi's comments "a wise political and constitutional judgment—for now." He explained that "given what is currently known, and given the state of the nation, we need investigation, oversight, and deliberation, not a rush toward impeachment."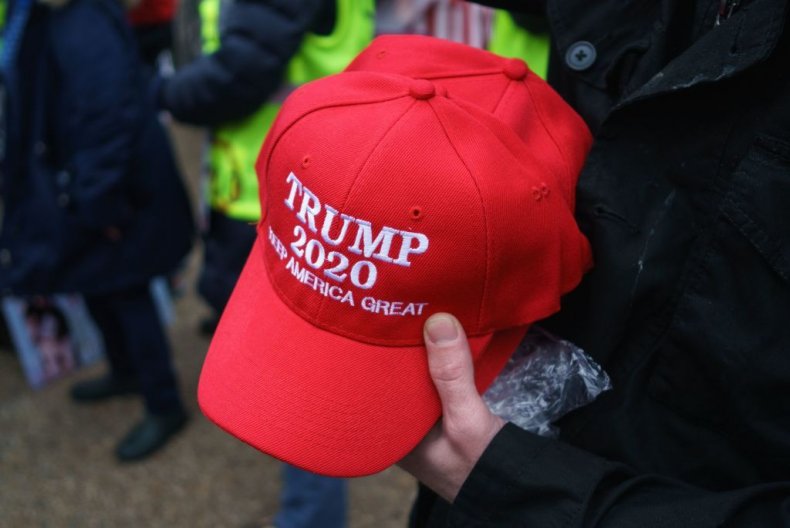 Despite Pelosi's position, Democratic Representative Al Green, who represents Texas, said he would still force a vote on impeaching the president. "I think the country is worth it. I think the Constitution is worth it, and I don't place my word in a person who happens to be causing harm to society," Green said on Tuesday, referring to Trump.
Representative Rashida Tlaib, a Democrat from Michigan, also said last week that she planned to move forward with introducing a resolution to "begin investigating the [alleged] impeachable offenses" of Trump. "That doesn't mean we're voting on it," she said. "It means we're beginning the process to look at some of these alleged claims of impeachable offenses."
Similar to Tribe, other analysts have previously warned that Trump could potentially refuse to leave office if he were to lose in the 2020 election.
"We have another presidential election coming up in 2020. And if the votes don't go Donald Trump's way, he can say it's fake news and he doesn't want to leave," Christina Greer, a professor at Fordham University, said on MSNBC's Politics Nation in January.