Trump Doesn't Understand What Democracy 'Really Means': Alex Holder
Documentary filmmaker Alex Holder, who had direct access to Donald Trump and his inner circle during the final months of his White House tenure, said he doesn't think the former president understands what democracy "really means."
Holder, founder of London-based AJH Films, released Unprecedented on Sunday ahead of further scheduled hearings this week by the House select committee investigating the January 6, 2021 attack against the U.S. Capitol. The British filmmaker was granted access to interview and film Trump, his children and other close associates of the then president at the conclusion of his term. The three-episode documentary can be streamed on Discovery+.
In a Sunday interview with CBS News' Face the Nation, Holder discussed his documentary and his personal assessment of Trump, his family members and their views regarding the violence of January 6.
"You spoke to former President Trump about democracy. What did that conversation reveal to you?" correspondent Robert Costa asked Holder.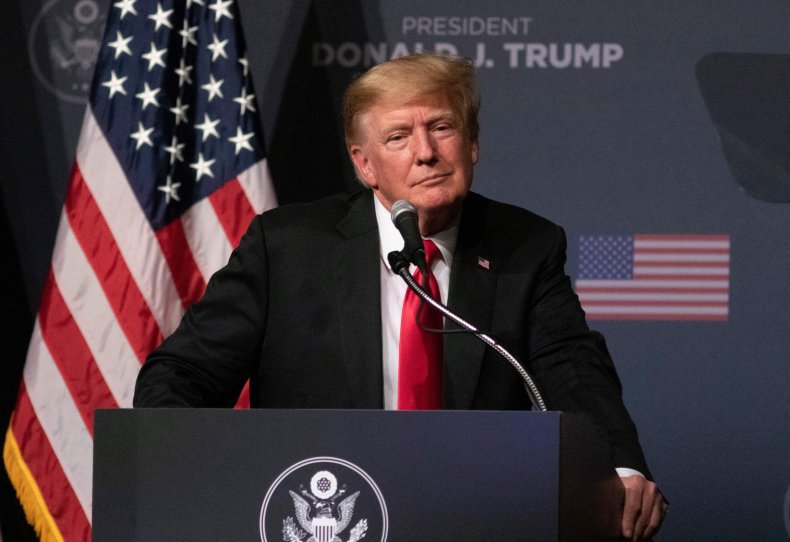 "I don't think he really understands what that really means. I mean, when I was sitting in front of him, you know, in the White House, on, you know, sort of four or five days after his own attorney general has said, there's no evidence to support his claims of election malfeasance. And he's given me all these different reasons as to why there actually is election issues and how we need to intervene. And we need to sort of get brave and courageous judges," the filmmaker explained.
"I mean, this isn't a man who really sort of fully understands what it means to be—what democracy actually really means," he added.
Costa asked Holder earlier in the interview if Trump's family members felt any culpability for what happened on January 6.
"I mean, in my in my interactions with them, no, not at all. I mean, I think President Trump when I interviewed him in Mar a Lago, he doubled down on the position. In fact, he even says that the reason why the protesters went into the Capitol on January 6 was because they had believed that the election was stolen, or who told them that the election was stolen, other than him," the documentarian said.
"And then with respect to his children, they declined to discuss the subject of January 6. So I think that their silence will be for others to determine what that really means," he said.
Hundreds of Trump supporters violently attacked the Capitol on January 6 in an apparent effort to block President Joe Biden's electoral college victory. That assault came directly after Trump urged them at a nearby Washington, D.C. rally to "fight like hell" following months of spreading misinformation about the 2020 election results.
Trump continues to claim that the last presidential election was "rigged" or "stolen." No evidence has emerged corroborating the allegation. To the contrary, dozens of election challenge lawsuits brought by the former president and his allies have failed, while audits and recounts have consistently reaffirmed Biden's win.
Former Attorney General William Barr, who was widely viewed as one of Trump's most loyal Cabinet members, has stated that there is "no evidence" to support the former president's claims. He also said that he told Trump directly that the allegations were "bulls**t" after he had the Justice Department look into them.
"I thought, boy, if he really believes this stuff, he has lost contact with—he's become detached from reality if he really believes this stuff," Barr testified before the House select committee investigating the January 6 attack.
Newsweek reached out to Trump's press office for comment.