Trump's Foreign Policy Makes Sense If You 'Follow the Money,' MSNBC Host Points to Trump Business With Saudi Arabia, Russia, Turkey
MSNBC host Joe Scarborough pointed to President Donald Trump's vast international business empire as the leading influencer on his foreign policy decisions, saying people simply need to "follow the money."
"Donald Trump does not look at foreign policy as a way to help the United States of America," Scarborough, who previously served as Republican congressman from Florida but now identifies as an independent, claimed during his show Morning Joe. "I've said for years, that if you want to understand his moves when it comes to foreign policy, you've got to follow the money."
Scarborough pointed out that Trump has been a strong supporter of Saudi Arabia, despite the kingdom being behind the grisly murder of U.S. resident and Washington Post journalist Jamal Khashoggi last year. Khashoggi was killed and cut into pieces with a bonesaw by a team of Saudi agents, widely believed to be linked directly to the kingdom's Crown Prince Mohammed bin Salman, shortly after he entered the Saudi consulate in Istanbul just over a year ago. The president has repeatedly defended the kingdom, calling them a "great ally."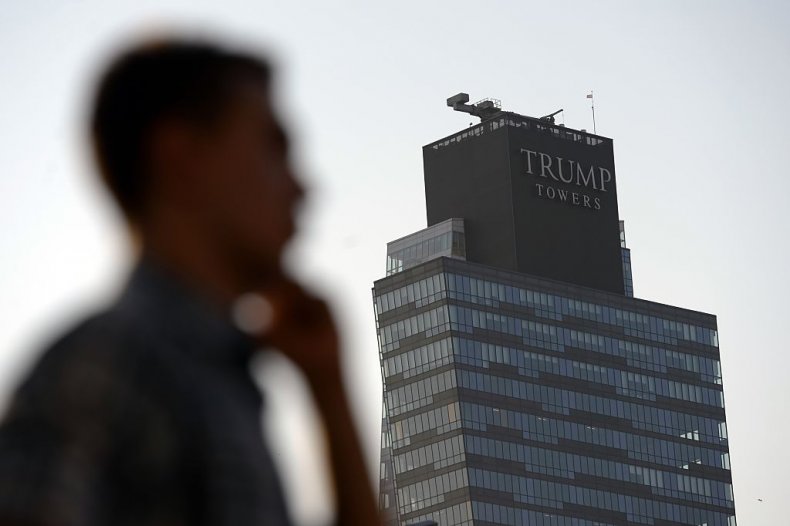 "Donald Trump bragged on the campaign trail that the Saudis love his quote toys [or apartments] and paid him $150 million, paid his businesses in the past," Scarborough said. He then pointed to Trump's business interests in Russia, the Philippines and Turkey, arguing that these have a significant bearing on his foreign policy decisions as well.
The Trump Organization opened a $150 million, 57-story skyscraper in the Philippines capital of Manila in 2017. Back in 2012, his company opened Trump Towers in Istanbul. The president's daughter, Ivanka Trump, personally tweeted her thanks to then-Turkish Prime Minister Tayyip Erdogan, now the nation's president, for attending the launch party. During Trump's presidential campaign, his company was actively pursuing a deal to launch a tower development in Moscow.
"We don't know all that [Russian President] Vladimir Putin has on Trump, but we do know this, that [Trump's oldest son] Don Jr. said several years ago ... that they get most of their money from Russians," the MSNBC host explained. He went on to suggest that the president's recent decision to withdraw troops from northeastern Syria, allowing Turkey to advance into the country, was related to his business interests in Istanbul.
"Istanbul, you've seen the picture of Ivanka Trump and Donald Trump going and opening up Trump Towers," he said.
Scarborough and many other Trump critics have repeatedly raised concerns about the president's domestic and international business interests, and the potential influence they could have on his decisions as commander in chief. Going against precedent, Trump chose to remain the sole-owner of the Trump Organization after he was elected, instead of divesting or placing the company into a blind trust. His sons, Trump Jr. and Eric Trump, currently manage the day-to-day operations and the president has stated he is not involved with any decision-making for the company.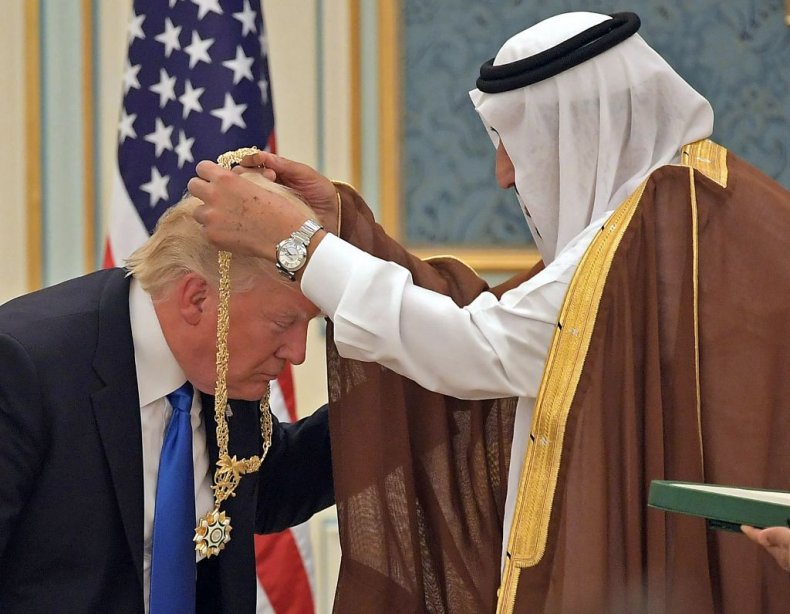 Trump's sons have insisted that the company will not make any new foreign business deals while their father serves as president. However, this has not stopped them from pushing ahead with numerous overseas projects that were launched before the election. Trump hotels and properties in the U.S. have also seen a significant boost in bookings and reservations from Republican groups and foreign embassies since he entered the White House. Many see these reservations as a way of individuals and governments to curry favor with the president, leading legal experts to argue they violate the Emoluments Clause of the Constitution.
Many Trump critics have pointed to his business interests in Turkey in the wake of his controversial Syria withdrawal last week.
"Trump decision isn't about drawing down US military involvement at all," Democratic Congresswoman Alexandria Ocasio-Cortez, who represents New York's 14th District, wrote on Twitter last Wednesday. "Remember that earlier this year, Trump VETOED Congress' attempt to end US involvement in the Yemen War. He has significant personal financial conflicts of interest in this situation, among other concerns."