Trump Wishes A Happy New Year To 'Fake News' Media Outlets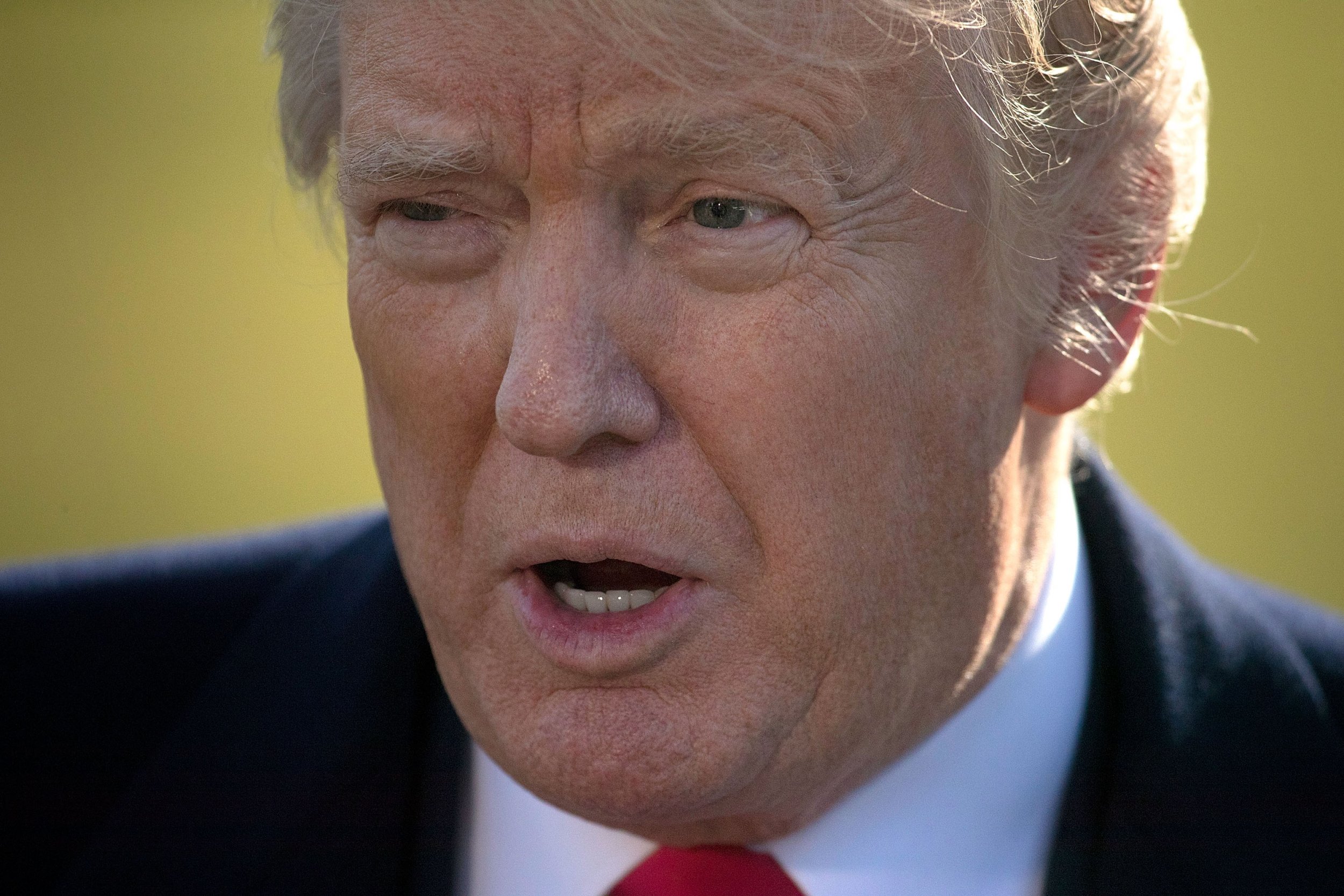 President Donald Trump took to Twitter on Sunday evening to wish a happy New Year to a number of people, even including "the very dishonest Fake News Media."
"I want to wish all of my friends, supporters, enemies, haters, and even the very dishonest Fake News Media, a Happy and Healthy New Year," Trump tweeted. "2018 will be a great year for America!"
Despite Trump's continual bashing of what he refers to as "fake news" outlets—including CNN, The New York Times, The Washington Post, and NBC News, among others—in 2017, it comes as no surprise that he sent his well wishes to his haters. He's tweeted to the "haters and losers" hundreds of times, and the holidays are no exception.
Well, in 2016 it was just to his "enemies:"
But in 2014, he was sure to extend his well wishes to "all haters and losers:"
It's not only during the winter holidays that he does so. He's also singled the haters, losers, and enemies out on multiple Thanksgivings prior to him being elected president and on the anniversary of September 11th.
"HAPPY THANKSGIVING to everyone--I love you all, even my many enemies (sometimes!)," he tweeted in 2012.
Yet again in 2013, he tweeted: "Happy Thanksgiving to all--even the haters and losers!"
Two months prior, he wrote: "I would like to extend my best wishes to all, even the haters and losers, on this special date, September 11th."
His other favorite phrase, "fake news," was voted as the second-most annoying word or phrase in 2017, according to a Marist poll that surveyed more than 1,000 Americans. As Newsweek previously reported, liberals are more likely to be irked by the "fake news" phrase than conservatives. "Fake news" also took the top spot for Collins Dictionary Word of the Year for 2017.
"'Fake news', either as a statement of fact or as an accusation, has been inescapable this year, contributing to the undermining of society's trust in news reporting: given the term's ubiquity and its regular usage by President Trump, it is clear that Collins's word of the year is very real news," Helen Newstead, Collins's head of language content, told The Guardian.