Trump Is 'the Last Person' Who Should Have Power to Start a Nuclear War, Says Former Missile Officer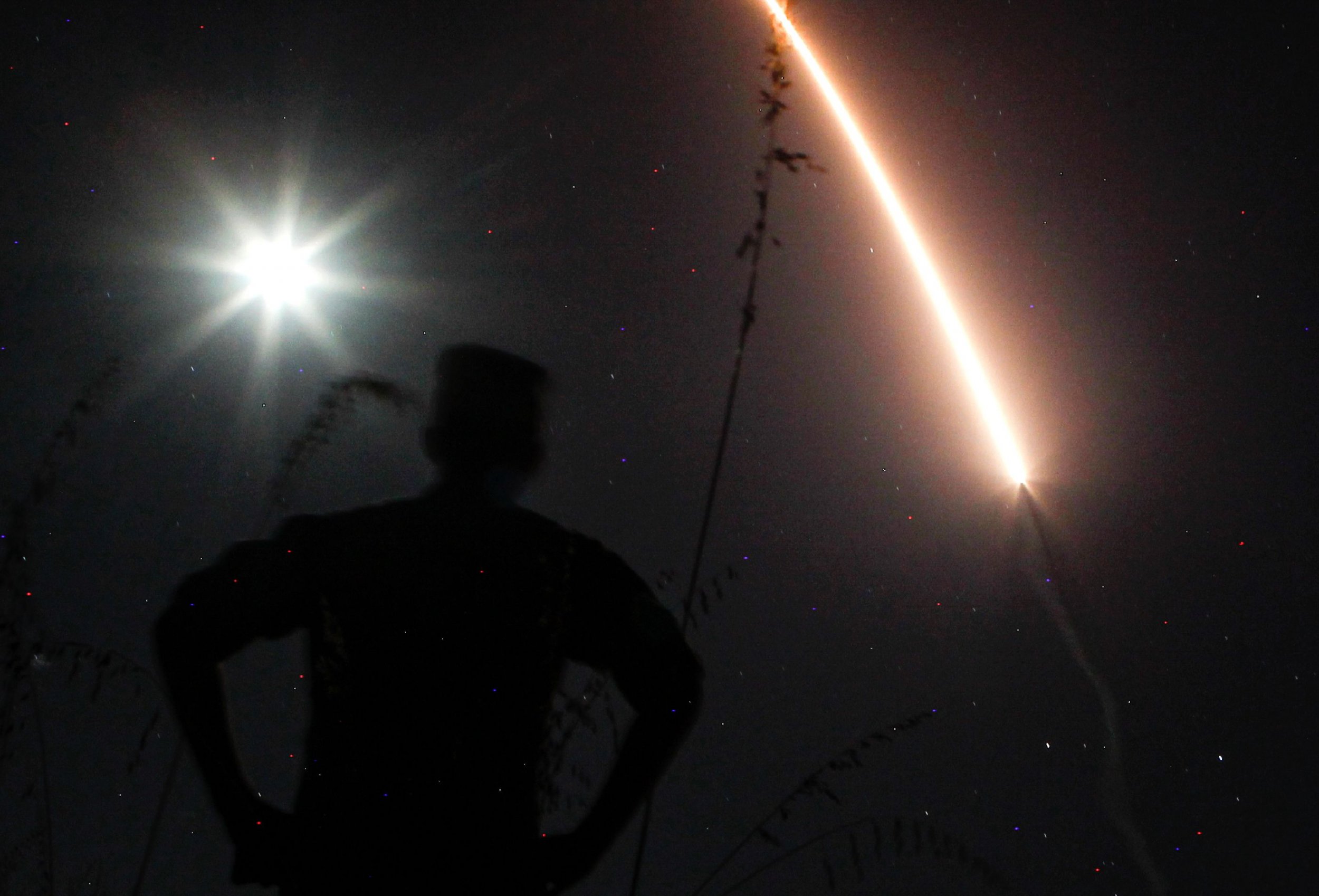 A group of veteran nuclear launch officers has pleaded with Congress to restrict President Donald Trump's access to the U.S.'s weapons of mass destruction, questioning his ability to make such a serious decision.
In a letter to lawmakers, 17 veterans once charged with starting a nuclear war at the president's request said Thursday that they have long questioned the current leader's "fitness to serve as commander in chief, with absolute authority over the nation's nuclear arsenal." The group said their doubts have only grown as Trump neared the one-year mark of his first term in office, and an upcoming Pentagon review was expected to loosen restrictions to the U.S.'s ability to use nuclear weapons.
Related: U.S. and Russia race to build nuclear weapons they can actually use against each other
"One year into the Trump presidency, our alarm has only intensified, and we must raise our voices again. The president has had ample opportunity to educate and humble himself to the grave responsibilities of his office," they wrote.
"Instead, he consistently shows himself to be easily baited, stubborn in his ignorance of world politics and diplomacy, and quick to brandish nuclear threats. The reality of this presidency is worse than we feared," they added.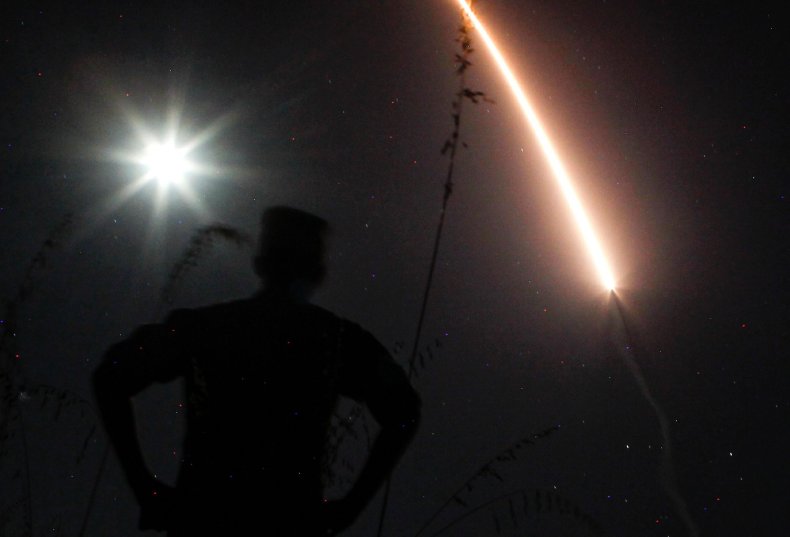 A month before he was sworn into office, Trump tweeted that he wanted to "greatly strengthen and expand" the U.S. nuclear weapons arsenal until "the world came to its sense regarding nukes."
A month after he took office, Trump told Reuters he would make the U.S. "top of the pack" in terms of its capacity to wage nuclear warfare. An NBC report claimed Trump wanted to expand the country's nuclear weapons stockpile by nearly eight times its current size.
As Trump prepares to deliver his first State of the Union address later this month, his administration was also set to publish its debut Nuclear Posture Review. The contents of the document has yet to be released, but at least one former official who read it said it would allow the U.S. a nuclear response to a non-nuclear attack and encourage the development of low-yield nuclear weapons, which some experts said could increase the likelihood of a conflict going nuclear.
These developments have been coupled with major progress made by North Korea's own burgeoning nuclear weapons program. As North Korean supreme leader Kim Jong Un oversaw historic intercontinental ballistic missile (ICBM) launches, tested a hydrogen bomb and declared his country an official nuclear state, Trump threatened he would use "fire and fury" to "totally destroy" North Korea and suggested he had a "bigger and more powerful nuclear button" at his desk.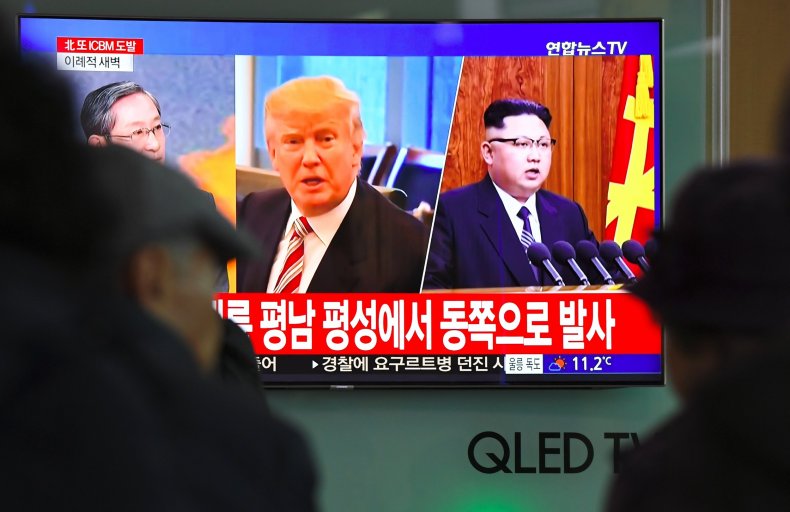 "We cannot stand idly by as Donald Trump holds us all hostage to his petulant mood swings," Bruce Blair, co-founder of the Global Zero movement to eliminate nuclear weapons and one of the signatories of Thursday's veterans' letter, said in a statement sent to Newsweek by the nonproliferation group.
"Donald Trump is the last person who should possess the nuclear codes and the power to start a nuclear conflagration," Blair added. "Our weapons have the power to destroy entire nations, including our own nation if he initiates a nuclear war. As a former steward of the nuclear launch keys, I've learned about the stability, competence and temperament it takes to hold such a responsibility, and Donald Trump has shown us all he possesses none of those qualities."
Politicians such as Senator Ed Markey of Massachusetts and Representatives Ted Lieu and Ro Khanna of California have proposed limiting the presidency's nuclear powers and adopting a "no first use policy," but the commander in chief remains the absolute authority in deciding whether or not to launch nuclear weapons. While the president is technically supposed to gain congressional approval to engage in any military action abroad, Trump already bypassed this step when he launched a cruise missile strike against the Syrian military in April.