Trump Makes New Unverified Claim About Michigan Votes After Meeting State Republicans
On Thursday evening, President Donald Trump made new and unverified claims of voter fraud in Michigan and Wisconsin, alleging that masses of votes counted overnight began to swing the states in the favor of his political rival, now-President-elect Joe Biden.
Trump's claim comes after he spoke with Monica Palmer and William Hartmann, two Republicans on the Wayne County, Michigan Board of Canvassers. Trump persuaded them to rescind their certification of their county's votes, including thousands of votes for Biden collected from Detroit. However, Palmer and Hartmann's attempt didn't work and their prior certification still stands.
On Thursday night, Trump's Twitter account posted two charts from The New York Times showing the time stamps for ballot counts on November 4, the day immediately following Election Day.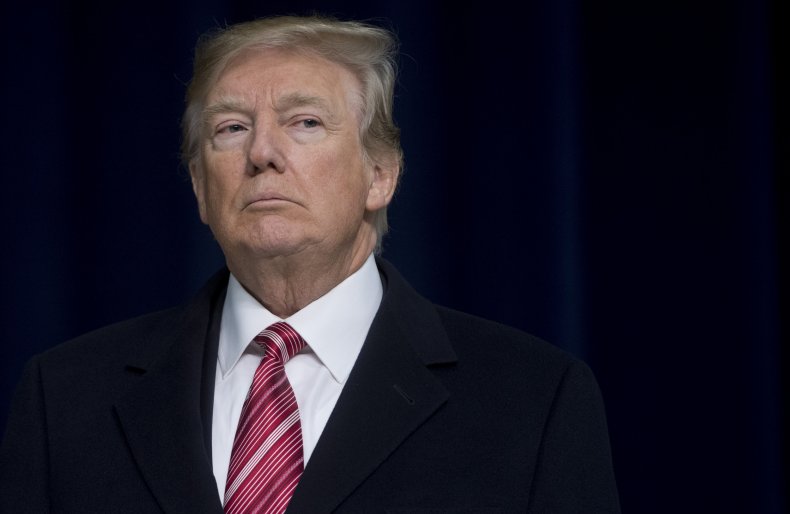 The Michigan chart shows 149,772 votes being counted for Biden at 6:31 a.m. local time, effectively putting Biden within "striking distance" to catch up with Trump's lead at the time.
The Wisconsin chart shows 143,379 votes being counted for Biden at 3:42 a.m. local time, causing Trump to lose the lead he had previously had over Biden.
Trump is suggesting that the early morning infusion of ballots voting for Biden is possible evidence of fraud, but such a claim hasn't been conclusively proven. Other factors may account for what the charts show, however.
While totals from in-person Election Day voting seemed to give Trump a commanding lead over Biden, this lead was part of a much-discussed "red mirage", making it appear that Trump was winning before each state began counting its mail-in, absentee and provisional ballots; most of which leaned Democrat.
Michigan received over 3.1 million absentee ballots, but its Republican-controlled state legislature required county election officials to wait until Election Day to start counting them.
A new Michigan state law also gave cities with at least 25,000 residents 10 extra hours on November 2 to begin opening mail-in ballots in preparation for their counting later on, according to CNN.
The New York Times's charts could reflect that the counting of these ballots, most of which came from Democratic-leaning urban centers, began early the following morning.
The same could apply to Wisconsin where the Democratic stronghold of Milwaukee reported over 169,000 absentee votes overnight, according to CNN.
Newsweek contacted Michigan and Wisconsin's Boards of Elections for comment.
On Thursday, Trump invited Michigan Senate Majority Leader Mike Shirkey and House Speaker Lee Chatfield, both Republicans, to meet with him on Friday in the nation's capital. Some fear that the GOP lawmakers could attempt to overturn the state's election results.
On Thursday, a Wisconsin Republican election commissioner Dean Knudson said that the state's absentee ballots were invalid because of a logging error on the state's election website, though the votes have not been thrown out.
Wisconsin's recount is set to be finished by December 1, in time for the state to certify the results, but legal disagreements could leave aspects of the counting up to the courts, according to The Sentinel.
On November 19, Trump's lawyer Rudy Giuliani said that Trump's campaign has enough "provable, illegal ballots" to overturn the election. Trump's team is now more focused on trying to persuade Republican state legislators who appoint electoral college voters to swing the final vote in his favor, according to Reuters.