Following Monday's FBI raid on Donald Trump's Mar-a-Lago home, a former ghostwriter who helped him publish a book over three decades ago alleged that presidential documents and other collector items may have been taken to sell them for profit.
Charles Leerhsen, a former executive editor at Sports Illustrated who has written for Newsweek, Rolling Stone, Esquire and The New York Times, made the allegation in a Facebook post published Monday.
"As a former Trump ghostwriter (mea culpa, mea culpa, mea maxima culpa) I feel obligated to point out that Trump may have taken documents that he intended to sell as presidential memorabilia," wrote Leerhsen, who is now strictly a book author.
Leerhsen's allegation came hours after FBI agents scoured Trump's Palm Beach home in Florida while he was not there. Trump said that a safe was also accessed by the agents. The origin of the search warrant and what FBI officials seized is not yet known, but some have tied the raid to potential classified documents that were taken from the Trump White House, as reported earlier this year.
In an interview with Newsweek, Leerhsen described observing Trump's fundraising techniques when he went big into politics, adding that the former president has used various money-making tactics and has resorted to "groveling."
In terms of the "documents" mentioned in his Facebook post, Leerhsen acknowledged that he has "no idea of what [Trump] might have" but alluded to items like pieces of paper signed by Trump—or items like game-worn baseball jerseys—that could have cash value for souvenir collectors because of the presidential moniker and Trump's popularity.
"If there's a grift to be grifted, he's gonna grift it... He has this very basic sense that he might be able to pawn it off on someone," Leerhsen said.
Eric Trump, one of the former president's sons, said Monday night on Fox News that nothing was in the safe mentioned by his father when he revealed that Mar-a-Lago had been searched by the federal agents.
Meanwhile, Eric's wife, Lara Trump, said on Fox News that the search indicated that the "establishment" is exceedingly "terrified" of her father-in-law's plans to run again for president in 2024.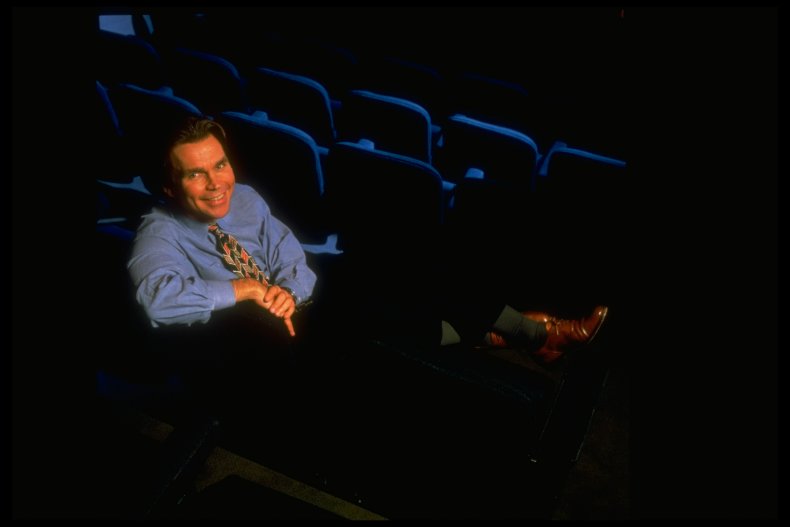 Following the success of 1987's Trump: The Art of the Deal, Leerhsen, a senior writer at Newsweek at that time, worked with Trump on the follow-up, Surviving at the Top, which was published in 1990.
The book did well commercially for a while, Leerhsen said, but did not meet the heightened expectations following the surprising success of its predecessor.
"I kind of had a firsthand sense of [Trump's] avariciousness and his personality," he said. "Like everyone else, I watched things get worse and spiral out of control."
In May 2019, following a New York Times report on Trump's enormous business debts incurred between 1985 and 1994, Leerhsen wrote an op-ed in HuffPost describing his experience as Trump's ghostwriter between 1988 and 1990.
Leerhsen described the first part of their arrangement as the "King Midas" period, where seemingly "everything he touched turned into a deal"—a reference to the book that in recent years has been described as widely fabricated, according to its ghostwriter, Tony Schwartz.
"Except for an occasional passing look of queasiness, or anger, when someone came into his Trump Tower office and whispered the daily win/loss numbers at his Atlantic City casinos, he seemed to be bored out of his mind," Leerhsen wrote.
As business associates continually approached Trump with different offers and ventures, coming "up with things he could say yes to before he could think of them himself," his infatuation with fabric swatches "seemed at times to be his main occupation," according to Leerhsen.
Leerhsen told Newsweek that he has had two encounters with Trump since his ghostwriting days, including one at a Sex and the City launch party in which Trump reportedly told Leerhsen's wife that her husband was a "genius."
Newsweek reached out to Trump for comment.