Donald Trump Says Kim Jong Un Meeting Is Back on After Historic 2-Hour Talks With Top North Korea Envoy
President Donald Trump said Friday that a planned meeting with North Korean supreme leader Kim Jong Un is back on after initially being called off last week.
The summit, set to take place June 12 in Singapore, would be the first-ever direct talks between a sitting U.S. president and North Korean ruler. Trump canceled the highly anticipated event after a diplomatic spat between U.S. and North Korean officials, but hopes were again raised that it would take place after one of Kim Jong Un's top aides, Kim Yong Chol, visited Secretary of State Mike Pompeo in New York on Wednesday.
Kim Yong Chol on Friday became the highest-level North Korean envoy to visit the White House in two decades and reportedly delivered a personal letter from Kim Jong Un to Trump. After what Trump said was about a two-hour discussion, the president officially announced that the summit would take place as scheduled.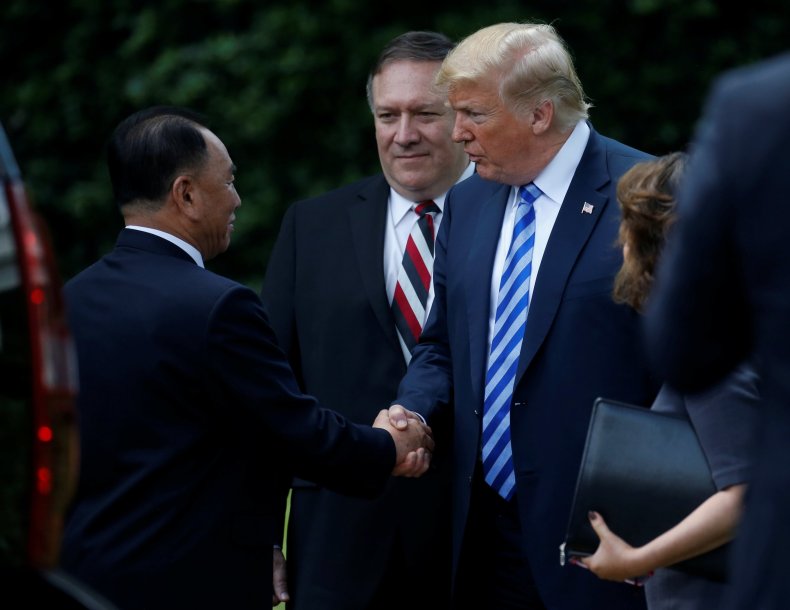 "We talked about a lot, and we talked about sanctions," Trump said after the meeting. He added, "We're not going to sign something on June 12."
"I look forward to the day when I can take the sanctions off of North Korea," he added. "This should've been handled not only by President Obama but by other presidents."
Trump's is the latest administration to inherit a decades-long crisis on the Korean Peninsula, where North Korea technically remains at war with its U.S.-backed rival since their 1950s conflict. Under Trump, the U.S. has led a "maximum pressure" campaign of military drills and strict sanctions against North Korea, which has so far refused to abandon the nuclear weapons it believes are necessary to protect it from a U.S. invasion.
Related: North Korea leader Kim Jong Un's personal letter delivered to Trump: Here's what it reportedly says
Kim Jong Un, however, has indicated he may indeed be willing to end his nuclear program and has already demolished his only known nuclear testing site last week as a gesture that he sought peace with the U.S. That same day, however, Trump canceled the talks after North Korea issued a fiery statement criticizing Vice President Mike Pence for threatening Kim Jong Un's life.
Pence echoed national security adviser John Bolton, who compared Washington's approach to North Korea to the U.S. strategy toward Libya, which forfeited its weapons of mass destruction program in 2003, only to be rocked by a 2011 rebellion backed by the U.S.-led NATO Western military alliance. North Korea followed up, however, by sending trusted Kim Jong Un aide Kim Yong Chol, who delivered the letter from Kim Jong Un to Trump.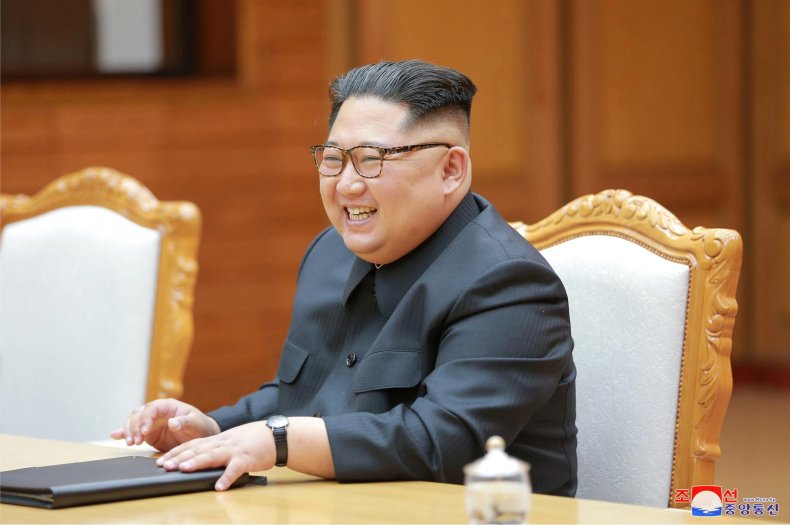 At least one foreign government official has said the letter indicated Kim Jong Un's desire to get the summit back on track without talks of threats or concessions, but Trump did not discuss its contents. He referred to it as "a very nice letter" in the post-meeting press conference, but then revealed, "I haven't seen the letter yet."
"I purposely didn't open the letter. I haven't opened it. I didn't open it in front of the director. I said, 'Would you want me to open it?' He said, 'You can read it later.' I may be in for a big surprise."