Trump Meets Putin: What Time Does the Helsinki Summit Start and Everything Else You Need to Know
Having completed a tumultuous week visiting America's allies in Europe, U.S. President Trump is set for his first meeting with Russian President Vladimir Putin in Helsinki, Finland.
The Helsinki summit is the first time the two leaders have arranged a dedicated meeting—though they have held discussions during previous larger events—and Trump critics are worried he may go characteristically off-script and cozy up to Putin.
The pair will have a one-on-one meeting at 6:20 a.m. ET (1:10 p.m. local time), joined only by translators. The fact that no other Americans will be in the room for the talks has raised concerns that Trump—with his impulsive approach to diplomacy and lack of preparation—may be taken advantage of by the political veteran and former KGB agent.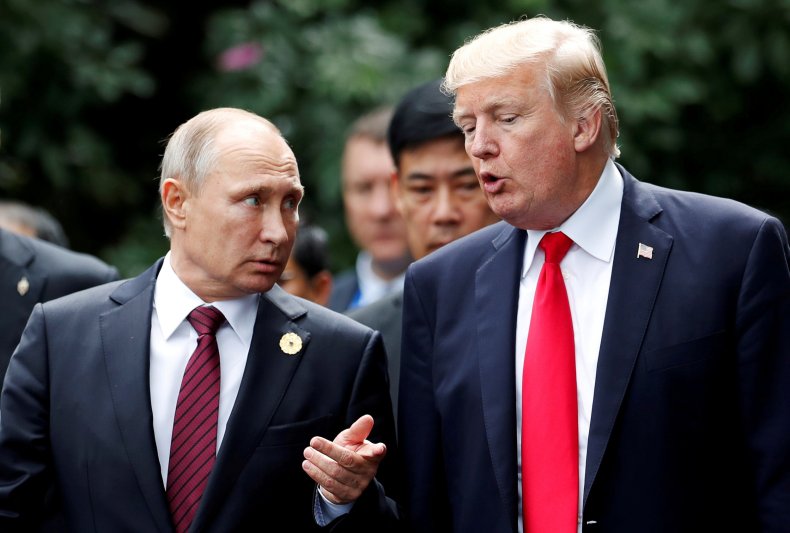 Michael McFaul, the former U.S. ambassador to Russia from 2012 to 2014 under President Barack Obama, told Newsweek he is concerned about the coming meeting. "Trump is obsessed with 'getting along' with Putin," he argued. "I fear, therefore, that he will give Putin concessions that do not serve U.S. interests." McFaul added: "I fear Trump might agree to something in the one-on-one that we will later regret."
This session will last around 90 minutes, after which the two leaders will be joined by other representatives for a working lunch. Putin and Trump will then make a joint press conference at 9:50 a.m. ET (4:50 p.m. local time). Trump and Melania will head back to Washington, D.C., at 11:55 a.m. ET (6:55 p.m. local time).
There is no formal agenda for the talks. Trump has described the event as a "loose" meeting and said he has "low expectations" for the summit, though suggested "maybe some good" will come of them. During press conferences last week, Trump repeatedly declared that Putin "is not my enemy" and spoke of his desire to improve his relationship with the dictator.
Read more: Why Helsinki? Donald Trump meets Putin in Finland
This alone is cause for concern, according to McFaul. "The goal of U.S. foreign policy toward Russia or any country for that matter should never be 'stronger ties' or 'better relations,'" he said. "Instead, President Trump needs to define concrete foreign policy objectives that serve American national interests and then devise strategies for achieving these outcomes."
U.S. allies will be watching the proceedings nervously. In the space of just three days last week, Trump publicly slated NATO, lambasted Germany and undermined British Prime Minister Theresa May. Over the weekend, he added the European Union to his enemies list, describing the bloc as a "foe" on trade. For the president to fly straight to Helsinki and go soft on Putin would amount to a greater diplomatic slur against the western powers.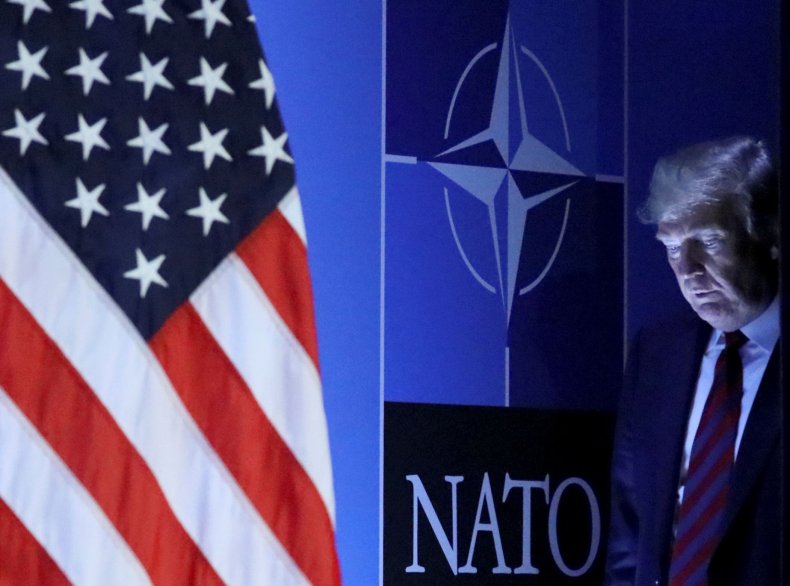 The president has ignored calls to cancel the event after 12 Russian intelligence officials were charged with hacking in the 2016 U.S. elections on Friday. The Russian agents are accused of launching cyberattacks on email accounts belonging to Hillary Clinton campaign staff and hacking into computers belonging to the Democratic National Committee.
Trump has said he intends to ask Putin about the charges, but thus far has seemed generally dismissive of allegations of Russian meddling in the election.
Other topics for discussion will likely include Syria, where President Bashar al-Assad's forces continue to consolidate control of the war-torn country. With ISIS weakened and confined largely to the desert border region between Syria and Iraq, Trump has signaled his desire to get U.S. troops out of the country. Putin's position as Assad's strongest backer gives the Kremlin considerable influence in the country, and the leaders may look to strike a mutually beneficial deal mapping out what post-war Syria might look like.
The Crimea question may also come up. Russia is still under international sanctions for its illegal annexation of the peninsula in 2014 and its involvement in the subsequent pro-Russian uprising in the east of the country.
Trump has shown limited interest in the conflict and recently suggested that Crimea belongs to the Kremlin because most people there speak Russian, Buzzfeed reported—a shocking departure from official U.S. policy since the invasion. Last week at the NATO summit, the president refused to rule out recognizing the disputed peninsula as Russian, telling reporters, "We'll see." The summit may see Trump lend further support to Putin's actions in Ukraine, whether intentionally or otherwise.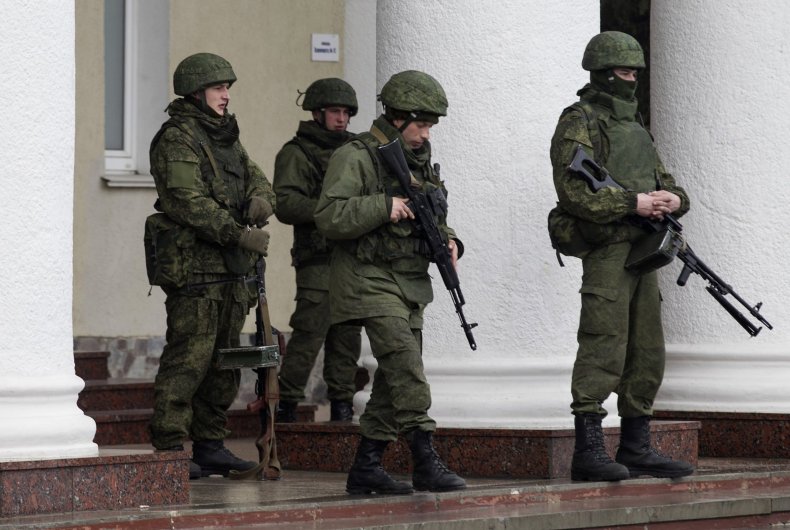 "The United States has a national security interest in deterring further Russian military aggression against its neighbors," McFaul told Newsweek. "The best strategy for achieving that outcome is not stronger ties with Putin, but greater support for Ukraine." But right now, Trump seems to be playing into Putin's hands. "When Trump says that he will look into recognizing Crimea as part of Russia, or floats the idea of inviting Russia into the G-7, or beats up on Germany or hints at pulling out of Syria, the Kremlin-controlled media applauds," McFaul explained.
The leaders may touch on a new arms control deal to restrict nuclear and ballistic missile proliferation. Between them, the two nations possess more than 13,000 nuclear warheads—92 percent of the global total. Trump's Nuclear Posture Review has called for a slew of new weapons and modernization of America's nuclear arm. Meanwhile, Putin has been announcing his own futuristic atomic projects, bullishly declaring that Russian missiles can now defeat even the most advanced American defense networks.
The last anti-proliferation treaty signed was the New START agreement in 2010, which limited each side to 1,550 strategic warheads deployed on 700 delivery systems. The fallout over Ukraine froze any further arms control cooperation.