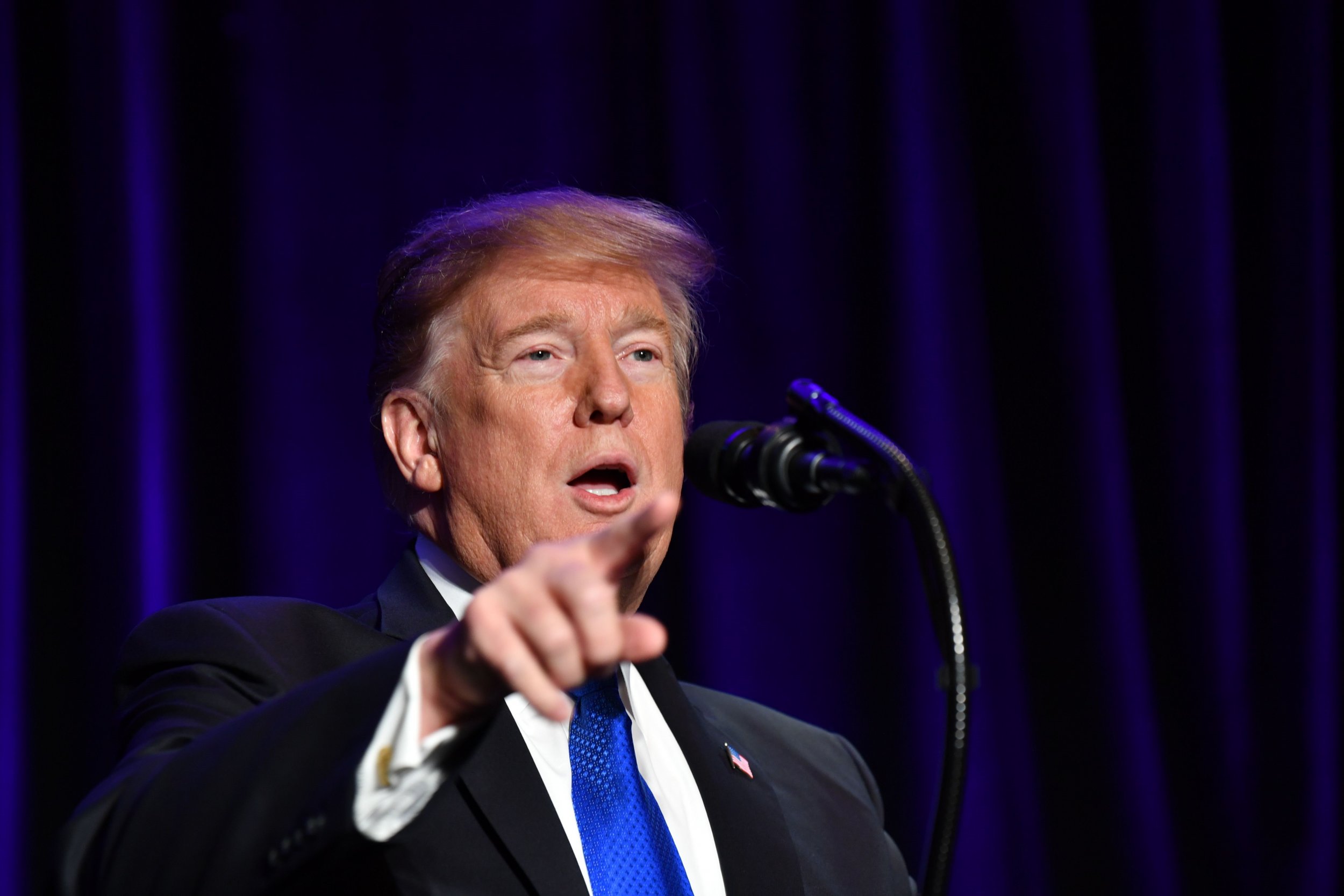 As President Donald Trump prepares to declare a national emergency on Friday over the border issue, the White House is reportedly looking at moving money from disaster-relief funds that Congress had previously approved into funds for the wall.
According to The Associated Press, which cited unnamed congressional aides and White House officials, Trump has been eyeing the $13 billion in disaster-relief funding split into pots to help Puerto Rico, California and Texas, which were hit hard by hurricanes, wildfires and flooding last year.
Trump did not secure any of the $5.7 billion he demanded from Congress to fund his planned steel and concrete wall along 1,000 miles of the U.S.-Mexico border.
Democrats, who now control the House, refused to allocate any money for new wall construction, arguing a wall is expensive and ineffective, and was Trump's response to a manufactured crisis. The president shut down the government for five weeks over the issue of border-wall funding, before signing a temporary spending bill that would keep the government fully running until February 15.
Under pressure from Republicans to avoid another shutdown, Trump will reportedly sign off on a bipartisan compromise bill, which both houses of Congress passed on Thursday. While it includes more money for border security, only $1.37 billion has been allocated for 55 miles of new fencing, which is a far cry from the wall Trump envisioned.
As Trump signs the legislation Friday morning, he will simultaneously declare a national emergency, unlocking a suite of presidential powers that allow him to bypass Congress and take money from approved budgets from other departments, such as defense.
The graphic below, provided by Statista, illustrates the existing and proposed structures on the U.S. southern border.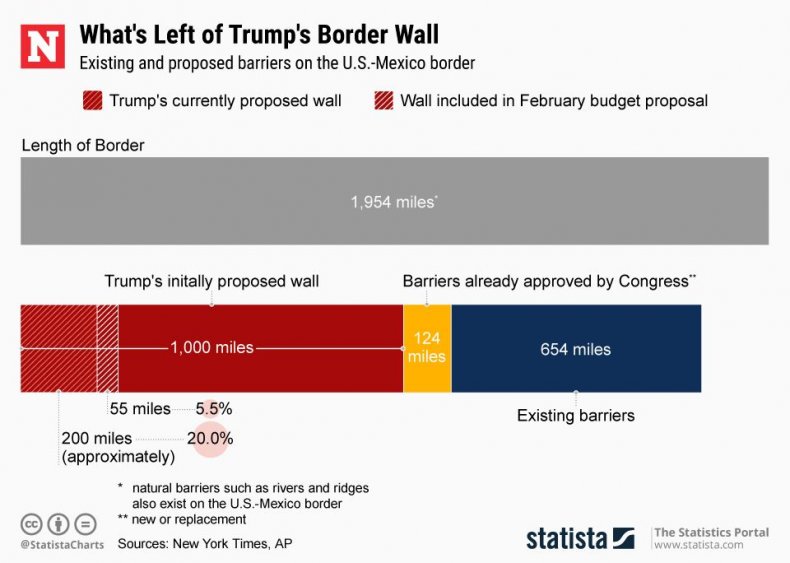 Senator John Cornyn, a Texas Republican, told the AP that he and other Texas lawmakers were "pretty clear" with the White House that using disaster funds "would be a mistake," and that they had secured assurances. "There's limited pots of money [Trump] can get into, but I'm pretty confident he won't get into disaster funds," Cornyn said.
The move would likely spark multiple legal challenges and could well be delayed or blocked by the courts. It is also unpopular within his own party, though Senate Majority Leader Mitch McConnell agreed to support the emergency declaration if Trump signed off on the budget deal.
Senate Minority Leader Chuck Schumer, a New York Democrat, told the Senate that he believed President Trump was making a "tremendous mistake" by declaring a national emergency.
Schumer called it a "lawless act, a gross abuse of the power of the presidency and a desperate attempt to distract from the fact that President Trump broke from his core promise to have Mexico pay for the wall."
At a news conference, House Speaker Nancy Pelosi, a California Democrat, said "it is important to note that…it is not an emergency what's happening at the border, it's a humanitarian challenge."
Pelosi later tweeted that it was "yet another demonstration" of Trump's "naked contempt for the rule of law. This is not an emergency, and the president's fearmongering doesn't make it one."
The White House did not respond immediately to a request for comment on the report that the president was considering using disaster-relief funds to pay for the wall. Schumer and Pelosi also did not immediately respond to requests for comment.