Donald Trump's Surprising Reaction to Losing Major Endorsement
South Carolina Republican Rep. Ralph Norman said that Donald Trump was "benevolent" when he called the former president to say he would be endorsing Nikki Haley for the GOP 2024 primary.
Speaking to the One America News Network, Norman described why he is backing Haley for president having previously been a staunch ally of Trump.
Haley, a former South Carolina governor, is so far the only serious candidate to confirm they are challenging Trump for the GOP presidential nominee. However, while these are still very early days, she is struggling to gain any real momentum.
Norman remains Haley's only high-profile endorsement and polls suggest she is languishing way behind Trump and presumptive primary candidate Florida Governor Ron DeSantis.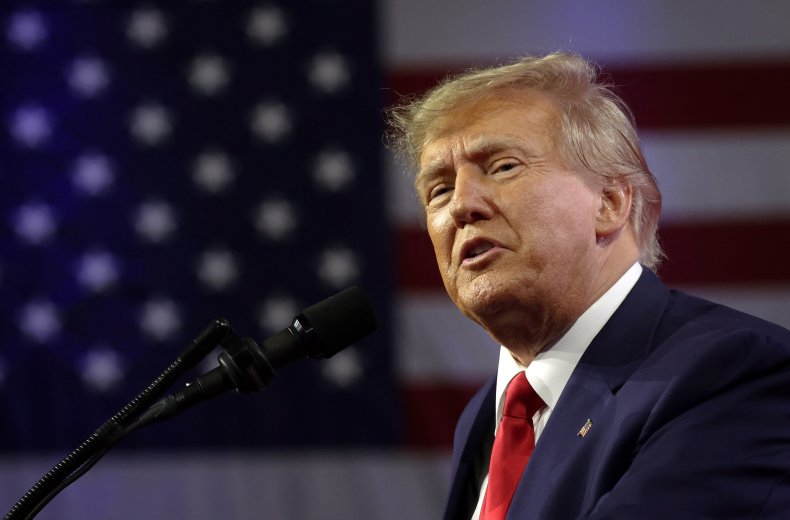 "I've supported Haley, I know her, she and I came into state legislation at the same time," Norman said on March 2 during the Conservative Political Action Conference (CPAC) in Maryland.
"I saw what she did as governor, I don't care what the polls say. What I'm after is when she's showcased in America, she will excite the base, she will excite young and old people alike, she will excite people who have probably never voted before and now want to get involved.
"I called President Trump before did it and I said, 'Mr. President, I'm going to endorse Nikki Haley,'—and was very benevolent as President Trump always is, he's not what the press portray. And he said, 'Do what you have to do' and I said 'well, I know what she can do.'"
Norman added that Haley has the potential to be a successful president as she will "carry out most of the policies" that Trump did while he was in office.
"I'm excited the American people get to see what I know about Nikki Haley," Norman said.
"And it'd be exciting times in particular when everybody gets in that will probably get in, from Tim Scott to Ron DeSantis to Mike Pompeo and others. We've got an exciting slate, but I like Nikki Haley," he added.
Trump has so far not scorned Norman for not endorsing him like the former president has for donors and conservative clubs who have announced they will not support his latest White House bid.
Trump has frequently attacked Haley after she confirmed her presidential campaign, including mocking her poll numbers and noting how she previously vowed never to run for president if he was also running.
"Nikki Haley had a hard time making the decision to run for President because she very publicly stated that she 'would never run against the President,'" Trump posted on Truth Social soon after her 2024 announcement.
"I told Nikki to follow her heart, not her ambition or belief. Who knows, stranger things have happened. She's polling at 1%, not a bad start!!!"
Trump has been contacted for comment.