Trump Is Actually Good for Business—the Nuclear Fallout Industry Is Booming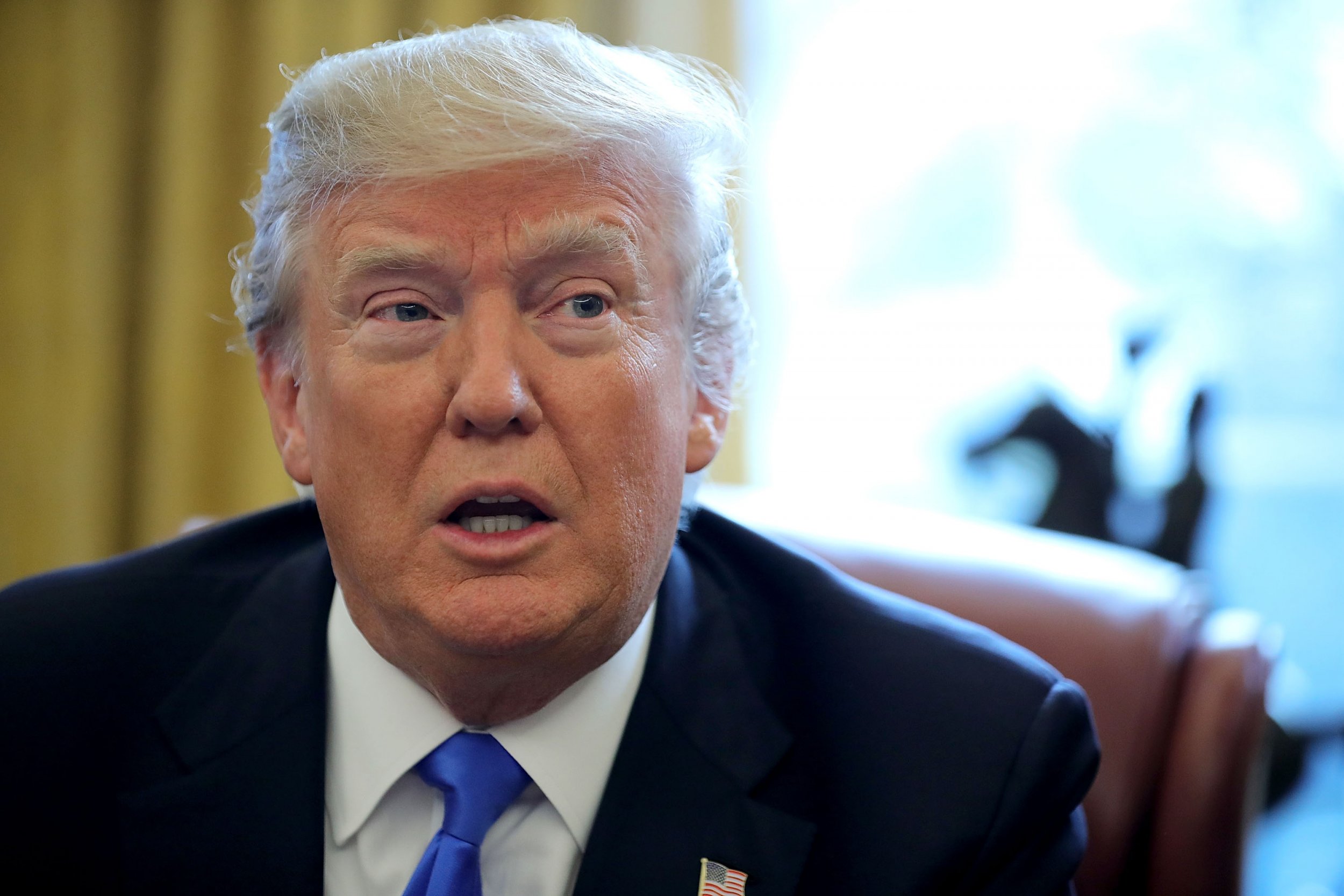 America is not learning to love the bomb.
Since President Donald Trump bragged about the size of his "nuclear button" in a tweet directed at North Korea on January 2, companies selling products meant to protect people in the event of a nuclear attack have seen an exponential uptick in sales and calls.
Related: North Korea's Chemical Weapons Most Overlooked Threat From Rogue State, Experts Warn
Troy Jones, who sells drugs that help protect against nuclear radiation (potassium iodide) and related merchandise via his website nukepills.com, sold roughly 140,000 doses––a month's supply––within 48 hours of Trump's tweet. Jones hadn't seen that level of sales since the Fukushima disaster in 2011 and he directly attributed it to the president's social media habits.
"Trump's tweets scare the hell out of everybody and then sales go up almost instantly," Jones told Newsweek. "I can follow Trump's tweets and sort of gauge the day's and the coming week's sales based on what he says."
Jones, who also supplies the U.S. military with potassium iodide and is the top distributor of the FDA-approved drug in the U.S., typically tries to keep a six months supply handy. Trump, however, has made this decidedly more difficult. His products have been flying off the shelves, forcing him to order more and more. In short, the situation with North Korea––and Trump's bombastic approach to it––has led to a boom in business for Jones.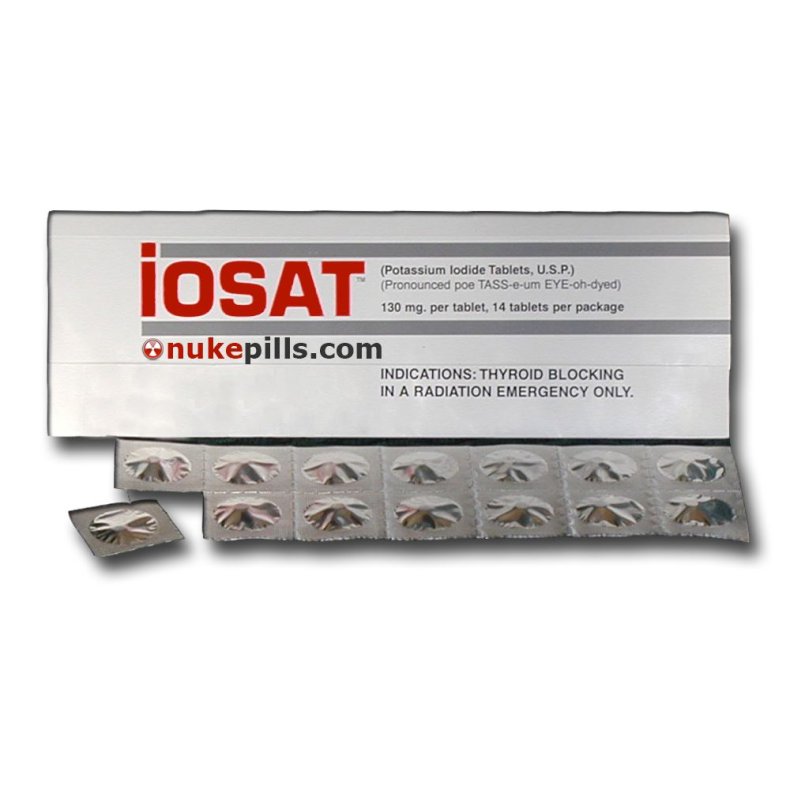 Hawaii, which has taken big steps to prepare for a nuclear attack from North Korea in recent months, has been the prime market for Jones. The island state is roughly 4,600 miles away from North Korea, making it a relatively natural target for the rogue state.
"There's more orders being shipped there than anywhere else [in the U.S.] because of the threat," Jones said, adding that much of this uptick began after Kim Jong Un's regime threatened to strike the U.S. territory of Guam in August––not long after Trump's infamous "fire and fury" threat toward North Korea.
Trump has consistently claimed his supposed business acumen would bolster industries across the U.S. Whether his policies have been good for the economy more broadly is open to debate, but it seems the president has been beneficial for companies dealing in products related to nuclear disaster.
"[Trump is] very good for what is now called the prepper industry: Companies that either manufacture or sell emergency preparation products," Jones said, adding that those specializing in merchandise related to nuclear attacks have experienced a boost in particular.
"Trump promised to make business better in the U.S. and I don't know about other industries, but he's definitely doing wonders for the prepper industry," Jones said. "That's not thumbs up or thumbs down to Trump, that's just the fact his tweets are driving our sales at the moment."
Alan Morris, president of the Williamsburg, Virginia-based pharmaceutical company Anbex Inc., which sells potassium iodide, has seen a similar increase in sales because of Trump. "We are a wonderful barometer of the level of anxiety in the country," Morris told NPR.
Beyond potassium iodide, companies dealing in steel bunkers and bomb shelters have also seen a rise in sales and general interest. Gary Lynch, general manager of the Texas-based Rising S Bunkers, told Newsweek his company saw a significant increase in sales since Trump became president––especially as the stakes have risen with North Korea. "As tensions heat up, you get more and more people becoming alert and aware of what's going in the world," he said.
The "nuclear button" tweet has had Lynch's phone ringing off the hook. "My phone calls have gone up about 250 percent in the past week. In return, this will lead to more sales," Lynch added.
The 'Trump effect' seemingly isn't limited to the U.S. Investment in nuclear shelters has been spurred in countries as far apart as Sweden and Japan.
North Korea is believed to have anywhere between 25 to 60 nuclear weapons. But experts doubt that it's acquired the technology necessary to successfully launch a nuclear-tipped ballistic missile at the mainland U.S. With that said, it did make rapid advances in ballistic missile technology in 2017 and appears determined to build on this in the new year.
Meanwhile, there's an ongoing diplomatic effort to get North Korea to step away from its nuclear ambitions. As part of this approach, the United Nations has leveled harsh sanctions against the reclusive country as a result of its military activities.
Many, including Trump on occasion, have expressed doubt as to the ultimate impact of diplomacy. But North and South Korea met for talks earlier this week––the first time the historic foes formally spoke in roughly two years. As a result of the dialogue, North Korea will participate in next month's Winter Olympics in Pyeongchang.
The talks occurred after the U.S. and South Korea agreed to postpone any large-scale military exercises on the Korean Peninsula until after the games. North Korea routinely characterizes such drills as rehearsals for an invasion to overthrow the ruling regime, thus avoiding any military activities during the Winter Olympics is seen as a way to keep all parties happy––at least for a time being.
Despite the slight easing of tensions with North Korea in recent days, plenty of Americans still appear concerned about the potential for nuclear war: By midday on Wednesday, Jones said he'd already received over 200 individual orders––more than 10 times the typical daily average for his website selling nuclear attack-related products.
Indeed, with Trump in the White House, paranoia about a nuclear strike in the U.S. is edging back toward Cold War levels. This is good for the prepper industry, but perhaps not so good for America's collective mental health. Polling in recent months has shown most Americans are fearful of a nuclear war with North Korea and also generally more stressed due to the unpredictability and chaos that has so far defined the Trump era.
This might help explain why a growing number of Americans are seeking comfort by investing in bomb shelters and nuclear radiation emergency kits.