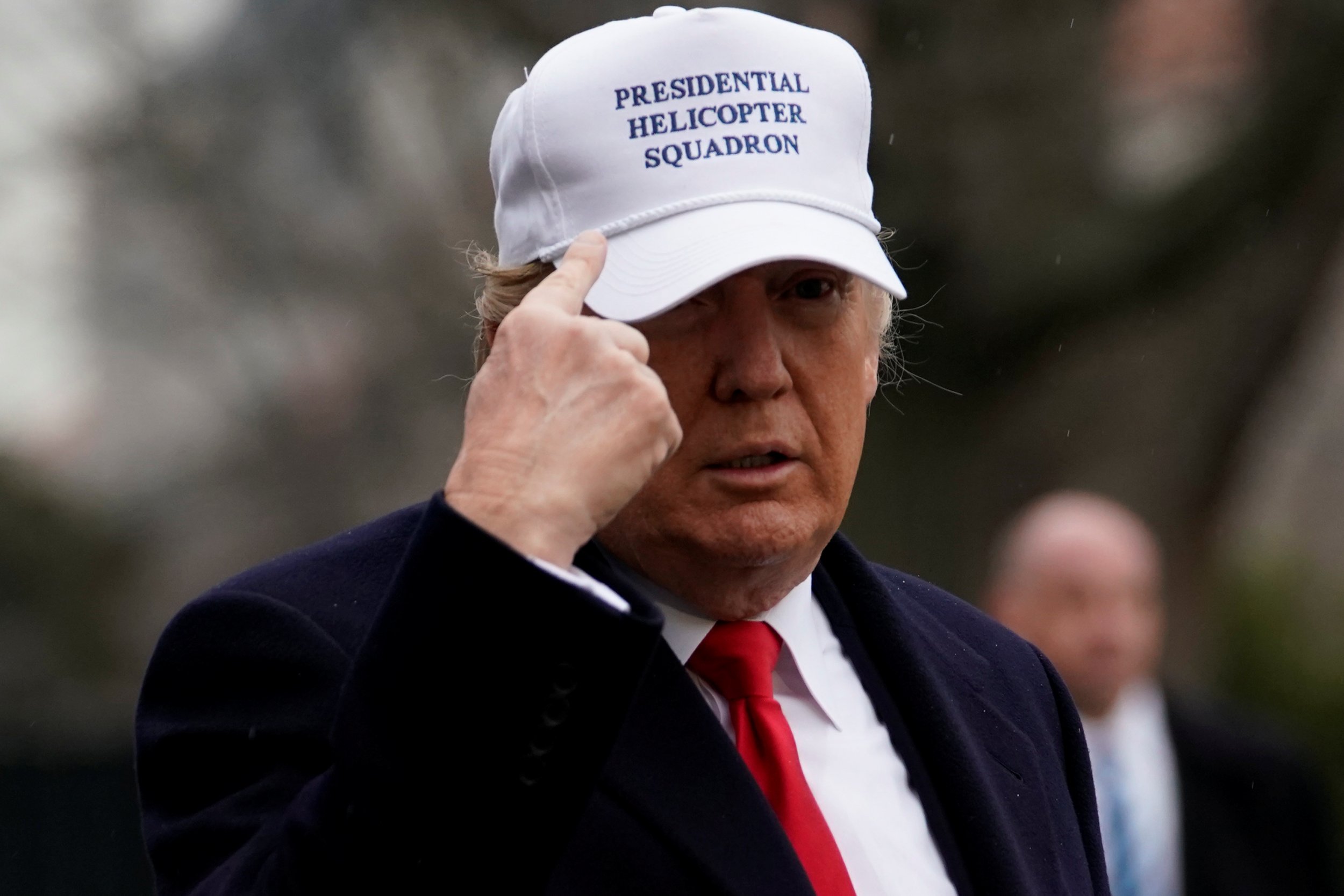 Americans not only think President Donald Trump is doing a bad job, but they also think he's dishonest, dumb and a hothead—with half of those polled saying he should resign as a result of multiple sexual misconduct accusations, a new poll shows.
Almost 60 percent of voters disapprove of the way Trump is doing his job overall and most gave him low grades on a variety of personality traits, according to a Quinnipiac University poll released Tuesday.
The low marks came even as a majority of those polled—63 percent—said the U.S. economy is "excellent" or "good." That said, more people credited former President Barack Obama (45 percent) than Trump (43 percent) for that good news.
"Confidence in the economy is eclipsed by profound doubts about the president's levelheadedness, honesty, empathy for fellow Americans and handling of foreign policy," said Tim Malloy, assistant director of the Quinnipiac University Poll.
"A big bag of coal under the Mar-a-Lago tree from a voting public that has little confidence in the president."
Exactly half of the voters polled said Trump should resign because of the multiple sexual harassment and sexual assault accusations women have made against him—though the overall findings suggest deep party divisions: 85 percent of Democrats want Trump to quit over the multiple sexual abuse charges against him, compared to only 7 percent of Republicans.
Over 80 percent of black Americans polled thought Trump should resign, while only 44 percent of white people and 54 percent of women agreed.
Other findings reflect deep concern about the president. When asked, "Would you say that Donald Trump is honest?" 62 percent of the voters—including 18 percent of Republicans—said no.
Voters answered similarly when asked whether the president has "good leadership skills," and whether he "cares about average Americans." An even larger percentage—70 percent—said Trump is not "levelheaded."
The poll was conducted between December 13 and 18 and surveyed 1,230 voters nationwide over landlines and cellphones. It has a margin of error of 3.3 percent.
A CNBC poll released Monday found Trump had an approval rating of 42 percent, a four-point bounce from the same poll's results in September—an increase pollsters attributed to growing confidence in the economy. Other recent polls have shown that Trump's popularity among Republicans is slipping, that he has not helped the middle class and that he is an "idiot."