Trump's Stone Clemency 'Reward' for 'Keeping His Mouth Shut': Former DOJ IG
A former Department of Justice Inspector General (IG), speaking with Newsweek, accused President Donald Trump of granting Roger Stone clemency for "keeping his mouth shut" over alleged links between his 2016 campaign and Russian interference.
Michael Bromwich, who served as an IG from 1994 to 1999 during the Clinton administration, said the commutation marked a "dark day," branding the move as corrupt.
Alleging Stone could have "sunk the President with truthful testimony," Bromwich said the former adviser to and longterm confidant of Trump would have known "help was coming at some point and in some way."
"Stone kept it shut, and he has now received his corrupt reward. If the remedy of impeachment still meant anything, it would be used now," Bromwich told Newsweek. "But we learned that with the desiccated GOP in its current state, that will not happen. Instead, we will hear a set of limp and nonsensical responses from members of the GOP. Nothing Nixon did was remotely this bad."
The White House, the Trump campaign and Stone have been contacted for comment.
Bromwich was not the only Justice Department alum who hit out against Trump's move to pardon his former confidant.
Nick Akerman, a former federal prosecutor who served on the Watergate prosecution team, echoed the opinion that Stone was granted clemency for silence.
"Trump's granting of clemency was done for the sole reason of maintaining Stone's silence on the Russian investigation and Trump's involvement with the Russians in the 2016 election," he told Newsweek on Saturday.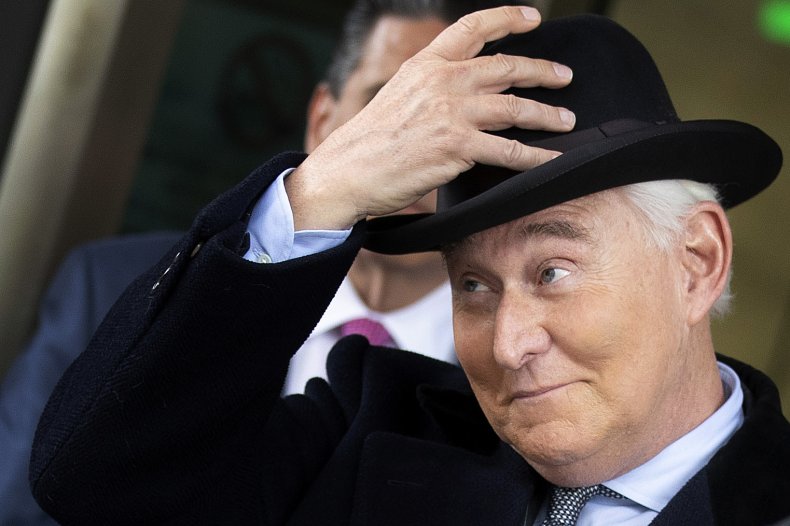 Akerman, who interviewed Stone amid the Watergate prosecution, said his "impression of Stone is that he is a weak individual and would not last long in prison," and that ensuring he stayed out of custody would be the only means of keeping him gagged.
Stone was convicted last fall of five counts of lying to Congress, one count of witness tampering and one count of obstructing a congressional committee proceeding into Russian meddling in the 2016 election.
He was due to report to a federal prison in Georgia next week having been sentenced to serve more than three years.
The commutation of his sentence has also prompted a backlash from lawmakers, with several high-ranking Democrats voicing outrage.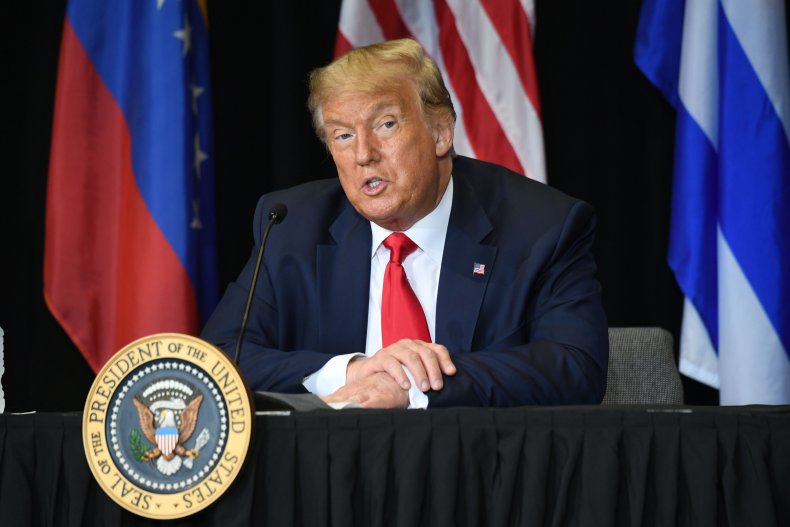 Republican Senator Mitt Romney (R-UT) also pushed back against the act.
"Unprecedented, historic corruption: an American president commutes the sentence of a person convicted by a jury of lying to shield that very president," he tweeted.
The granting of clemency to Stone, who previously said he saw going to prison as "essentially a death sentence," has swiftly been defended by Trump.
"Roger Stone was targeted by an illegal Witch Hunt that never should have taken place," he said in a tweet, in which he also hit out at his predecessor.
"It is the other side that are criminals, including Biden and Obama, who spied on my campaign - AND GOT CAUGHT!"
Trump has long insisted upon Stone's innocence, with the White House statement on the clemency describing him as having "already suffered greatly."
"Roger Stone is a victim of the Russia Hoax that the Left and its allies in the media perpetuated for years in an attempt to undermine the Trump Presidency. There was never any collusion between the Trump Campaign, or the Trump Administration, with Russia," the statement said.
Trump has frequently hit out at the Mueller probe into Russian interference in the 2016 election, which Stone found himself caught up in.
Mueller found that there was no evidence that Trump's team conspired with Russia during the presidential election, though the special counsel did not come to a conclusion on whether Trump obstructed justice during the investigation.
However, despite Trump claiming the report exonerated him from wrongdoing Mueller has insisted this is not the case.
The Trump administration has previously been criticized by Justice Department alumni over actions in regards to those caught up in the Mueller probe.
Charges been dropped against Michael Flynn, a retired three star general and former national security adviser to Trump, previously prompted derision from multiple former staff from the department, Bromwich and Akerman among them.