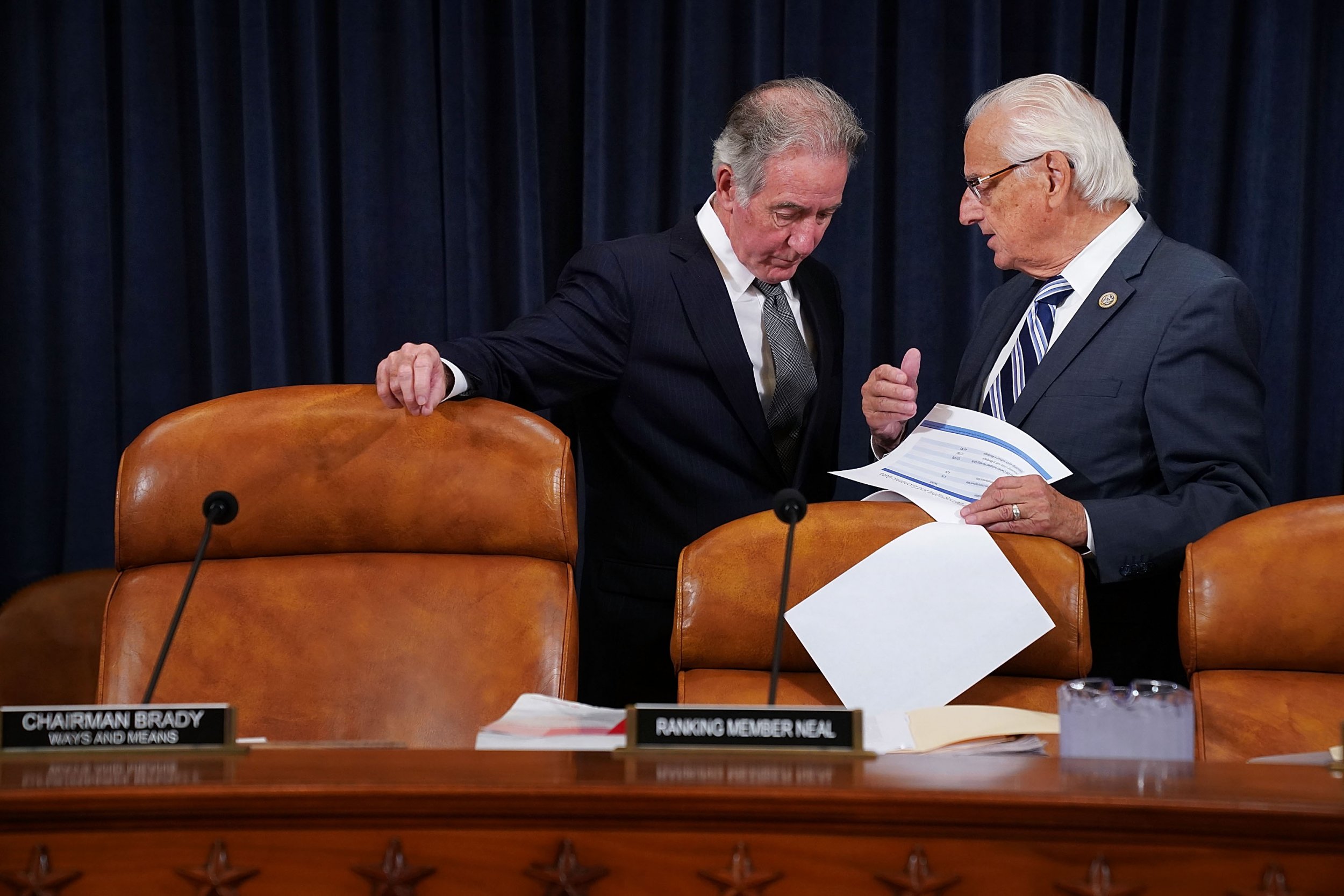 Treasury Secretary Steve Mnuchin and IRS Commissioner Charles Rettig refused a congressional subpoena to provide Trump's tax returns on Friday, marking the latest effort by the White House to stonewall and subvert House Democrats' quest for President Donald Trump's financial records. In response, some Democrats want contempt proceedings and subsequent punishments to be issued before taking the matter to court.
But the Democrat who issued the subpoena, House Ways and Means Committee Chairman Richard Neal, indicated that the Trump officials' refusal to provide six years' worth of the president's personal and business tax returns to the panel could amount to a lawsuit within days, rather than moving to hold them in contempt of Congress.
"I anticipate they won't meet that deadline, and the result will be that we will likely proceed to court as quickly as next week," Neal told reporters.
The chairman has long predicted the process would result in a lengthy court battle. He said earlier in the day that contempt proceedings would likely be futile in forcing the administration to turn over the subpoenaed documents. Last week's contempt citation against Attorney General William Barr failed to deter the White House's stonewalling, despite House Judiciary Chairman Jerrold Nadler threatening potential "very large" fines.
"I don't see what good [contempt] would do at this particular time," Neal told CNN. "If both sides have made up their minds, better to move it over to the next branch of government—the judiciary."
Mnuchin indicated to lawmakers Wednesday during a budget hearing that he and Rettig planned to not comply, saying, "We haven't made a decision, but I think you can guess on the way we're leaning on our subpoena." His refusal letter to Neal on Friday reiterated his past claim that the committee "lacks legitimate legislative purpose" in their demand for Trump's taxes.
But more liberal members of the committee prefer for Neal to hold the Treasury officials accountable to Congress and move forward with contempt, rather than immediately moving the matter to the court system.
"I would proceed with throwing their rear ends in jail," Democratic Representative Bill Pascrell told Newsweek. "Why simply toss it laterally to the courts? Although it's a prerogative—and a legal one at that—I think that it absences us from our responsibilities."
Contempt would need to be approved by the committee and the full House before large daily fines could be imposed and the sergeant-at-arms could haul the individuals into the chamber's small, old jail via inherent contempt, something the House has not used in more than 80 years.
Pascrell said he has "supported the Chairman on every move that he's made," which included three refuted demands for Trump's taxes under an IRS provision that states Treasury "shall" provide the president's tax returns at the committee's request, leading to Neal subpoenaing Mnuchin and Rettig. However, with the White House's failure to cooperate with any of the various investigations by House Democrats and Trump vowing to "[fight] all the subpoenas]," the New Jersey Democrat worried his colleagues may be too eager to ask the courts to resolve the matter instead of forcing officials to comply with Congress' oversight powers.
"I hope that we have not nurtured a growing number of congressmen who would rather this go to the courts so they can wash their hands of it," he said. "I think that would be a dramatic mistake in terms of what our oversight abilities are."
Another progressive member of the committee, Representative Lloyd Doggett of Texas, also expressed his desire to proceed with contempt proceedings.
In a statement to Newsweek, the Democrat suggested inherent contempt should be deployed first, but added that "whichever legal remedy is used, it should be used now, as the Administration continues to run out the clock with its unconstitutional obstruction."
"Congress shrinks its own power if it does not deploy its most credible remedy—inherent contempt," he said.
The continued stonewalling and refusal to comply with congressional subpoenas has moved Democrats on the House Judiciary Committee and leadership closer to opening an impeachment inquiry in order to bolster their claims and power for obtaining the demanded information.
"One of the purposes that the Constitution spells out for investigation is impeachment," House Speaker Nancy Pelosi said Thursday. "So, we can say, and the courts would respect, that we need this information to carry out our oversight responsibilities. Among them is impeachment. It doesn't mean you're going on an impeachment path, but it means, if you had the information, you might."
This story has been updated to include that Steve Mnuchin and Charles Rettig refused to comply with a congressional subpoena to hand over the president's tax returns by Friday's deadline. It was further updated to include a statement to Newsweek from Congressman Lloyd Doggett.