Trump Should Visit Crimea to Prove He Understands 'Democracy,' Russian Politician Says
A Russian lawmaker has invited President Donald Trump to visit Crimea, which Russia controversially annexed from Ukraine in 2014, to show the world that he understands the meaning of "democracy" and "justice."
Natalya Poklonskaya, who serves as the deputy of the State Duma, referenced unconfirmed reports that Trump told other members of the G-7 that Crimea was part of Russia because everyone there speaks Russian.
Poklonskaya, who formerly served as the prosecutor of Crimea, invited the president to visit the annexed territory to "make sure that his statement was right," Russian news agency TASS reported Friday. A visit by the U.S. president "would show the whole world that he is an independent and decent politician and the first person in America who knows what the words 'democracy,' 'justice' and 'courage' mean," Poklonskaya said.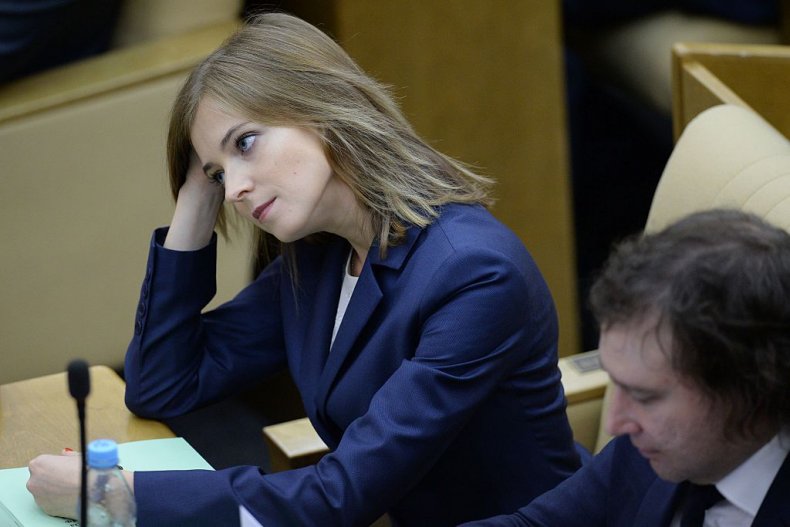 Newsweek subscription offers >
According to the lawmaker, U.S. politicians "are afraid of commenting on their president's statement about Crimea, namely that Crimea is Russia's territory." She said her American counterparts had a very different opinion on the disputed territory than Trump's alleged view.
The report mentioned by Poklonskaya was published by BuzzFeed and cited two anonymous sources. The article alleged that in addition to his comment about the language spoken in Crimea, Trump called Ukraine "one of the most corrupt countries in the world."
It isn't clear whether Trump actually made the statement or not, but Ukraine does rank 130th out of 180 countries on Transparency International's 2017 Corruption Perceptions Index. Russia ranks even lower—in 135th place.
White House Press Secretary Sarah Huckabee Sanders declined to comment directly on the president's alleged remarks when asked by reporters on Thursday, BuzzFeed reported. Sanders did say she was "not aware of any comment like that."
Newsweek subscription offers >
The Crimean Peninsula, which juts out from Ukraine into the Black Sea, has been a point of conflict between Kiev and Moscow since 2014. Moscow claims that the territory chose to unify with Russia. Conversely, Kiev accuses Moscow of supporting separatist fighters and illegally annexing the territory. The most recent census, which was conducted in 2001, reported that 58 percent of Crimeans identified as ethnic Russians, and 77 percent spoke Russian as their main language.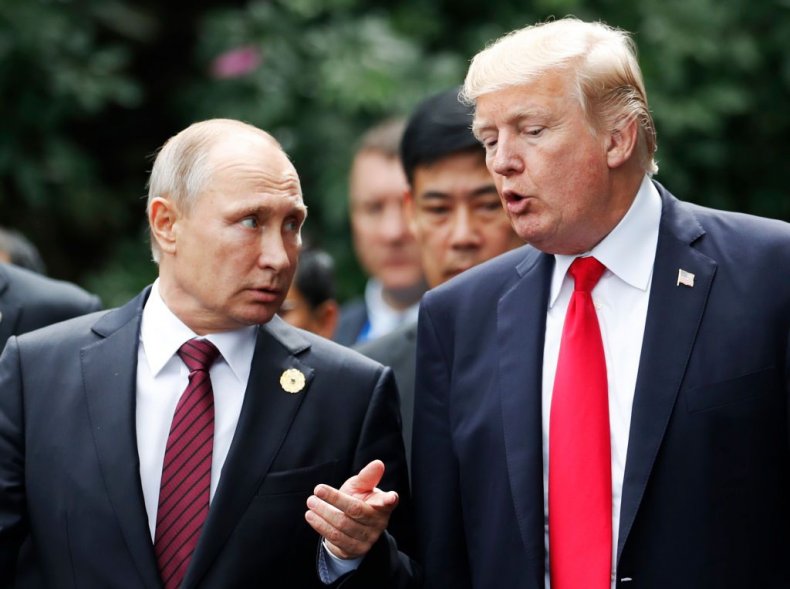 Since the annexation, Ukraine and Russia have been in a state of war, with tensions constantly flaring along disputed borders and waterways. Shortly after Crimea, the regions of Donetsk and Luhansk also broke away from Ukraine.
Although Trump is still under investigation for potential collusion with Russia and has publicly praised Russian President Vladimir Putin on numerous occasions, his administration has continued to send weapons and support to Ukraine.
In late April, the U.S. supplied Ukraine with a new Javelin missile system to defend itself against Russia. Ukraine's President Petro Poroshenko expressed gratitude for the anti-tank system in late May, after the weapons were tested.
Trump Should Visit Crimea to Prove He Understands 'Democracy,' Russian Politician Says | World