President Donald Trump has called on the Department of Justice (DOJ) to investigate Oakland's mayor after she warned constituents ahead of raids carried out by Immigration and Customs Enforcement (ICE) agents across northern California.
The U.S. leader urged Attorney General Jeff Sessions to prosecute Mayor Libby Schaaf for "obstruction of justice" after she alerted the immigrant community to the planned raids, which saw more than 150 people arrested.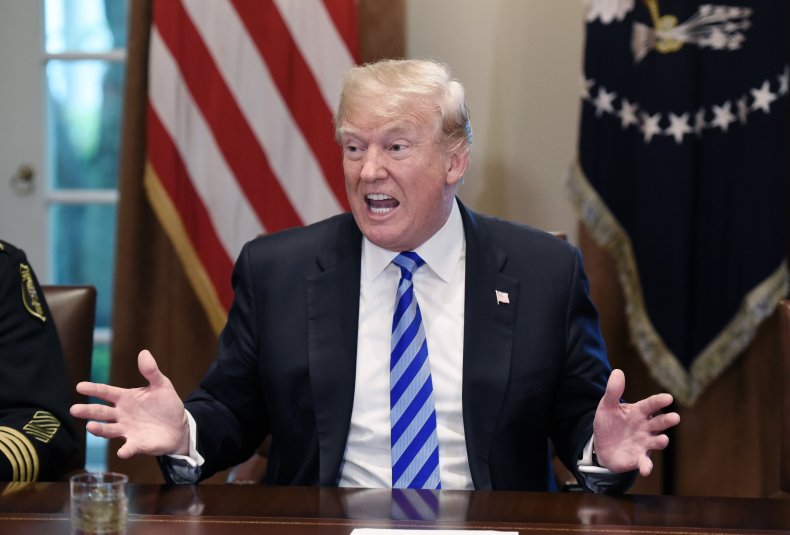 The call comes as the president himself is under the DOJ's scrutiny over potential obstruction of justice in connection to its Russia investigation.
"I mean, you talk about obstruction of justice, I would recommend you look into obstruction of justice for the mayor of Oakland, California, Jeff," Trump said, motioning to Sessions during a White House roundtable discussion with California elected officials and law enforcement officers.
"She informed them, and they all fled—or most of them fled—and that whole operation, that took a long time to put together," Trump said.
"To me, that's obstruction of justice. And perhaps the Department of Justice can look into that, with respect to the mayor. Because it's a big deal out there, and a lot of people are very angry about what happened. There was a lot of hard work and a lot of danger involved. And that was a terrible thing," the president added.
Sessions did not respond to the comment at the time, but has previously hit out Schaaf over her decision to warn the community of ICE's planned raids.
In March, Sessions accused Schaaf of being responsible for "800 wanted criminals" being "at large," repeating an accusation first made by soon-to-retire ICE Acting Director Thomas Homan that resulted in the resignation of ICE spokesperson James Schwab, who said the claim was "wrong" and "misleading."
After resigning in March, Schwab said: "We were never going to pick up that many people. To say that 100 percent are dangerous criminals on the street, or that those people weren't picked up because of the misguided actions of the mayor, is just wrong."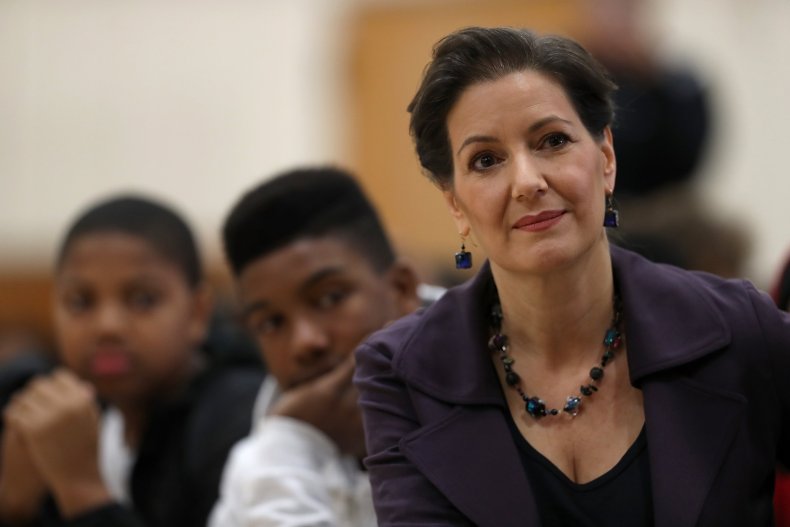 Wednesday's meeting was not the first time Trump has accused Schaaf of obstruction of justice, but it was the first time the president has openly asked the Department of Justice to take legal action against the Oakland mayor.
Schaaf has repeatedly defended her decision to warn residents of ICE's raids, writing in a statement published online in February that she did "not regret sharing this information."
"It is Oakland's right to be a sanctuary city and we have not broken any laws," Schaaf said in the statement. "We believe our community is safer when families stay together."
Schaaf said her priority was "for the long-term wellbeing of Oakland" and for residents who "live in fear of arrest and deportation every day."
Trump, Sessions and ICE officials, including Homan, have repeatedly condemned California over its sanctuary cities, which prevent local law enforcement from working with federal immigration authorities.
Schaaf has yet to respond to a request for comment from Newsweek on Trump's recent comments.