Former Reagan Adviser Says Every Day Trump Is President 'Is a Day of Disgrace,' 'and a Day of Danger'
A political adviser who served in three presidential administrations has said that he was worried about Donald Trump's mental state before he even took office.
Among roles that Peter Wehner held at the White House was director of speech writing for George W. Bush. He also worked for Bush's father as well as George H.W. Bush's predecessor, Ronald Reagan.
Author of The Death of Politics: How to Heal Our Frayed Republic After Trump, Wehner said he was asked about Trump's sudden rise within the Republican party during the 2016 election campaign.
Wehner said that back in July 2016, he had sounded the alarm about Trump's mental state, telling C-SPAN that he was "temperamentally unfit to be president" and believed him to be "erratic" and had a "personality disorder."
In an article for The Atlantic, Wehner said his view back then has been validated.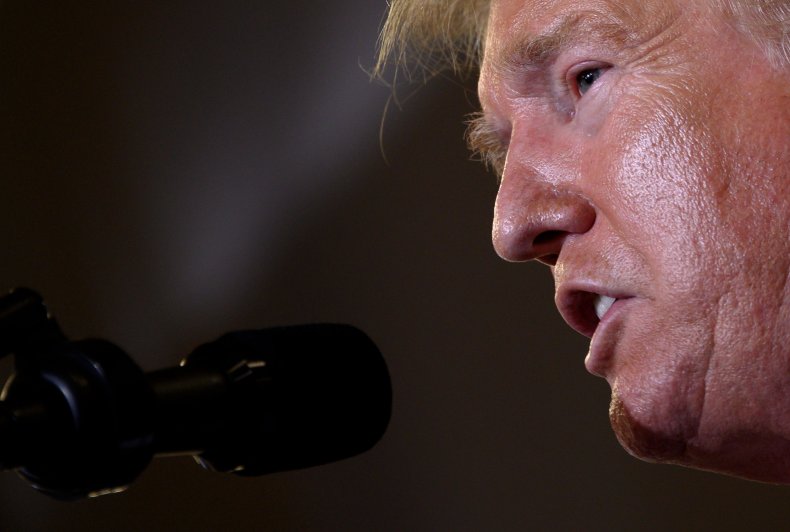 He wrote: "Donald Trump's disordered personality—his unhealthy patterns of thinking, functioning, and behaving—has become the defining characteristic of his presidency.
"It manifests itself in multiple ways: his extreme narcissism; his addiction to lying about things large and small, including his finances and bullying and silencing those who could expose them."
Wehner went on to say Trump had a "detachment from reality" which even went as far as "denying things he said even when there is video evidence to the contrary."
The most recent example of his deteriorating mental state, in his view, was when he falsely insisted he was right to warn that Alabama faced a major risk from Hurricane Dorian.
Trump brandished a map that was said to have been doctored with a black Sharpie to include the state as in the storm's path.
Wehner said: "Whether or not his disorders are diagnosable, the president's psychological flaws are all too apparent.
"They were alarming when he took the oath of office; they are worse now. Every day Donald Trump is president is a day of disgrace. And a day of danger."
Wehner is the latest public figure to question Trump's mental faculties. Earlier this month, his former director of communications, Anthony Scaramucci, alleged that the president's team is covering up his mental decline, telling CNN "he is in full-blown meltdown."
Author of the book Trump:The Blue Collar President, Scaramucci later said in a radio interview: "Just take a look at tapes of him from 2015, 2016...Look at his speech mannerisms...There's something going on there... he is missing syntax...his vocabulary is becoming extremely limited.
"What we are doing in the country now is we are normalizing abnormal behavior...We have to step in now," Scaramucci told the Domenick Nati Show.
The president's mental health has been the subject of an ethical debate in the psychiatric establishment whose 'Goldwater rule,' states psychiatrists should not give opinions on those they have not personally examined.
Lance Dodes, former assistant psychiatry professor at Harvard Medical School, told MSNBC: "There's something fundamentally different about him from normal people. It's a psychotic-like state."