Trump's Allies Started 'Feeding on One Another,' Kirschner Suggests
Former U.S. Army prosecutor Glenn Kirschner suggested that Donald Trump's allies appear to be beginning to "feed on one another" as legal issues and court losses pile up for the ex-president.
Trump's former personal attorney Rudy Giuliani, who previously served as the mayor of New York City, reportedly is working out an agreement to testify before the House select committee investigating the January 6, 2021 pro-Trump attack targeting the U.S. Capitol, according to The Guardian. The publication reported that Giuliani has indicated that he "is prepared to reveal his contacts and the roles played by Republican members of Congress" ahead of the unconstitutional scheme to keep Trump in power.
Kirschner gave his assessment in a Thursday YouTube video of Giuliani's possible cooperation with the House select committee as well as other legal troubles Trump is facing. The prosecutor expressed skepticism that Giuliani would actually testify and whether what he shared could be trusted.
"But to be clear, I would certainly like to know what he can tell us about 'his contacts with Republican members of Congress involved in the former president's effort to overturn the results of the 2020 election," the attorney said, citing The Guardian article.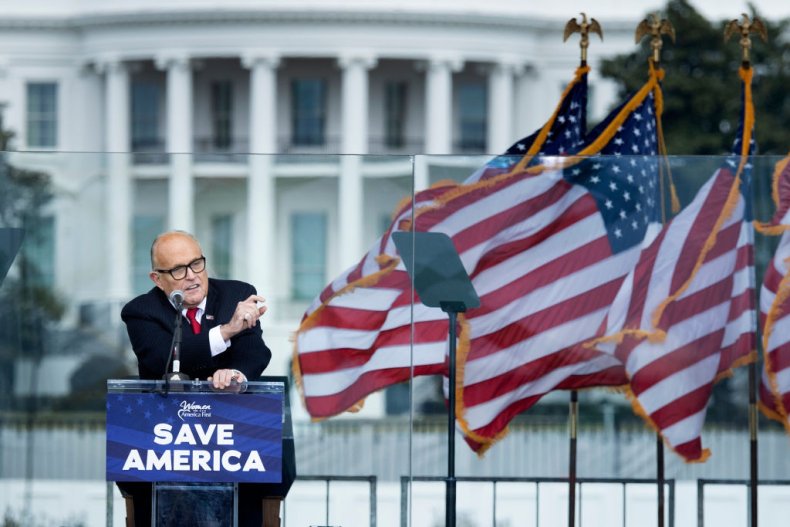 "Members of Congress, you know like [Representative] Jim Jordan [of Ohio]. Is it starting to feel like the rats are feeding on one another?" he asked. Earlier in the video, he accused Jordan and other Trump allies of participating in a "cover up."
"There's a small handful of what I call the cover up club—the witnesses who refuse to cooperate," Kirschner said. "The witnesses who have incriminating evidence about Donald Trump but they refuse to provide it." He said this group of Trump allies included right-wing strategist Steve Bannon, former White House chief of staff Mark Meadows, conservative lawyer John Eastman and Jordan.
The House select committee aims to determine what precisely occurred during the attack on the Capitol last year as well as what actions the former president and other officials may have taken to undermine or overturn President Joe Biden's Electoral College victory.
Hundreds of pro-Trump supporters attacked the federal legislative building a little more than a year ago, while Trump and many of his allies were urging then Vice President Mike Pence to decline to certify the Electoral College results of several key swing states in a bid to prevent Biden from taking office.
While hundreds of witnesses have cooperated with the January 6 committee's investigation, some Trump allies have refused to comply with subpoenas or declined to testify voluntarily. Bannon, who served as CEO of Trump's 2016 presidential campaign and for several months as a White House strategist in 2017, was indicted by a federal grand jury for contempt of Congress over his refusal to comply with a subpoena.
Jordan has declined to provide testimony to the committee, but has not been subpoenaed. The GOP congressman previously said that he has "no relevant information that would assist the Select Committee."
Newsweek reached out to Trump's press office for comment.