Trump's ICE Director Doesn't Care About Families Separated at Border
Thomas Homan, the former acting director of the U.S. Immigration and Customs Enforcement (ICE) agency, said Thursday that he didn't care that families were separated under a controversial policy implemented at the southern border.
Homan made the comments during a panel talk at the Conservative Political Action Conference (CPAC) in Washington, D.C. He served as ICE's head from 2017 to 2018 under former President Donald Trump, who is scheduled to address the CPAC crowd on Saturday.
During his time as acting director of ICE, Homan was in charge of the early version of Trump's "zero tolerance" immigration enforcement policy that detained and criminally charged adults who crossed the border into the U.S. without permission. Detained adults who entered with children had those children taken from them, which generated much controversy and criticism because families found difficulty in reconnecting later since the government didn't have a system in place for reunification.
"I'm sick and tired of hearing about the family separation," Homan said at CPAC. "I'm still being sued over that.... I don't give a s***, right? Bottom line is, we enforced the law."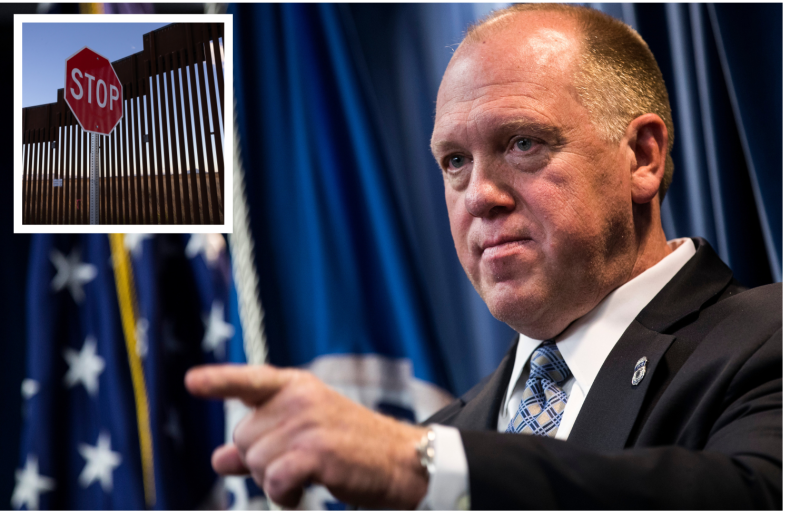 Since he took office, President Joe Biden has sought to revise Trump's hard-line immigration policy by having border agents focus more on apprehending non-U.S. citizens who pose a threat to national security or public safety by being in the country.
Under Biden, arrests and deportations of undocumented immigrants have dropped precipitously from the prior administration. During the fiscal year that ended in September 2021, the U.S. saw 59,000 deportations, down from 186,000 the prior year when Trump was in the White House.
Conservative lawmakers have criticized Biden for his handling of the border situation, and Republicans on the House Judiciary Committee opened the new Congress this year with a hearing titled "The Biden Border Crisis—Part I."
Biden also created a Family Reunification Task Force, which has already identified around 4,000 children that were separated from their families during Trump's time in office, the Department of Homeland Security (DHS) said in an announcement. As of February, more than 2,900 of those children had been already been reunited with their families.
"We remain steadfast in our commitment to fulfill President Biden's pledge to reunify all children who were separated from their families," DHS Secretary Alejandro Mayorkas said in a February 2 statement.
Homan, though, indicated during his remarks at CPAC that he did not have much sympathy for parents who are separated from their children when they enter the U.S. without permission.
"When I was a cop in New York and I arrested a father for domestic violence or someone for DUI [driving under the influence], I separated that family," he said. "When you violate the law with a child, you're going to be separated."
"They chose to separate themselves," Homan added.
Newsweek reached out for comment to ICE and to Homan through his consulting company.