Trump's Ambassador Threatens U.K. With 'Serious Consequences' if Iran Trade Continues
President Donald Trump's ambassador to the United Kingdom has published an unprecedented editorial in a British newspaper, warning Prime Minister Theresa May to side with the U.S. against Iran or face "serious consequences."
Ambassador Robert "Woody" Johnson called on British leaders to join the U.S. in "turning up the pressure" on Iran in an article penned for The Telegraph.
"We are asking global Britain to use its considerable diplomatic power and influence and join us as we lead a concerted global effort towards a genuinely comprehensive agreement," Johnson wrote. "Together, we can help bring about the peace and prosperity in Iran that the whole world wants to see." Johnson also called on British business leaders to side with the U.S., regardless of what their government decides.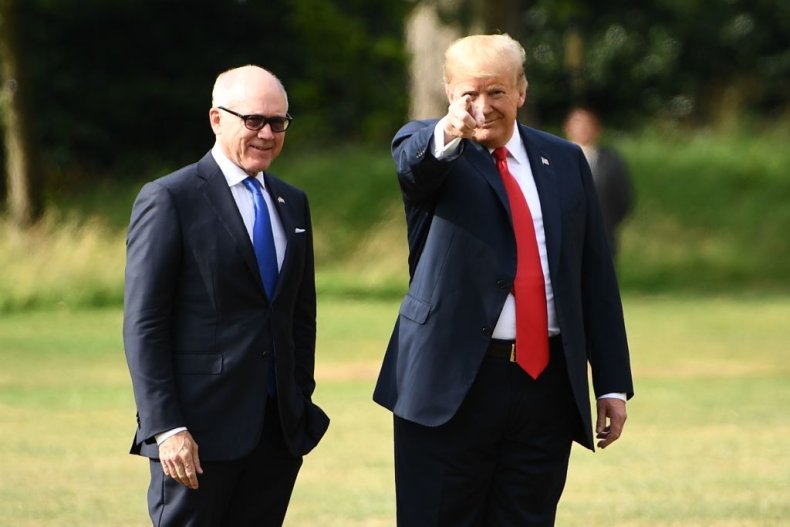 "The president has been explicit: any businesses which put their own commercial interests in Iran ahead of the global goodwill risk serious consequences for their trade with the United States," the ambassador reminded British leaders and businesses. The ambassador's warnings come regardless of the often touted "special relationship" between Washington and London.
In May, the president issued an executive order withdrawing the U.S. from the 2015 Joint Comprehensive Plan of Action, known commonly as the Iran Nuclear Deal. Last week, Washington officially reimposed sanctions on Iran, despite criticism and opposition from traditional allies Germany, France, the United Kingdom and the EU.
Ahead of the sanctions, the foreign ministers of the three European nations and the EU issued a joint statement expressing "regret" over Washington's decision. They also promised to "protect EU companies doing legitimate business with Iran from the impact of U.S. extraterritorial sanctions."
Nathalie Tocci, an aide to EU foreign policy chief Federica Mogherini, also told Britain's BBC Radio 4 last week that Europe would issue additional sanctions against any EU business that caves to Trump's pressure.
"If EU companies abide by U.S. secondary sanctions they will, in turn, be sanctioned by the EU," Tocci warned. Her comments followed another statement from the EU that said it would "forbid" European entities from complying with Washington's punitive policies.
But Trump then threatened in a tweet that: "Anyone doing business with Iran will NOT be doing business with the United States."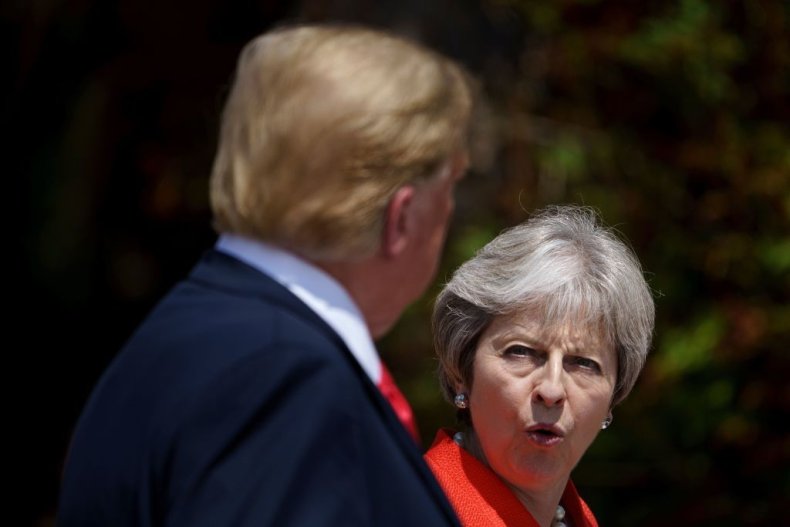 Despite Johnson and Trump's warnings, an unnamed British Foreign Office official told Voice of America on Sunday that the U.K. remained "committed to the nuclear deal." At the same time, he said his country has "had discussions with Washington about how we can work together in other ways to curb activity by Iran in the Middle East which concern us."
When it comes to trade, however, the U.K. has a lot more to lose from a fractured relationship with the U.S.
As of 2016, the kingdom's trade with the Islamic Republic stood a little short of half a billion dollars. Conversely, imports and exports between the U.S. and the U.K. both top $100 billion annually, according to the U.S. Chamber of Commerce. Additionally, both countries are also the largest foreign investors in each others' economies.