'The Dropout': What Happened To Tyler Shultz and Where Is He Now?
The Dropout on Hulu brings to the small screen the jaw-dropping and fascinating true story of Elizabeth Holmes and the collapse of her health technology company, Theranos.
Founded by Stanford dropout Holmes in 2003, Theranos sought to change the way blood testing operated in the U.S. by developing technology, known as the Edison, where 300 blood tests could be run using just one finger prick of blood.
Holmes would later find herself at the center of a fraud trial, accused of lying to investors and patients, and would eventually be found guilty of four counts of fraud.
The events at Theranos may have not played out in the way that they did were it not for the courageous work of whistleblowers, Tyler Shultz, Erika Cheung, and Adam Rosendorff.
Now that The Dropout is over, audiences want to know what happened to Tyler Shultz (played by Dylan Minnette), and where he is now.
What Happened to Tyler Shultz?
Tyler Shultz, a biology major at Stanford, met Theranos CEO Elizabeth Holmes through his grandfather, former Secretary of State, George Shultz.
George Shultz was on the Theranos Board of Directors and had asked Holmes to offer Tyler Shultz a job opportunity. Shortly afterward, Tyler Shultz joined Theranos as an intern and was soon working full-time as a research engineer.
During his eight months at Theranos, he worked closely with Erika Cheung.
Together, they discovered Theranos had been removing outliers from its data, and therefore not producing accurate results and running blood samples in a secret lab, using commercially available machines, not the Theranos Edison Machine it had told investors and patients it was using.
As seen in The Dropout, Tyler Shultz did tell Holmes about what he witnessed but it fell on deaf ears. He resigned from Theranos soon after and would become one of the company's biggest whistleblowers, at just 22 years old.
Using an alias, Shultz also contacted New York state regulators about the failures of Theranos' blood-testing device.
He also contacted John Carreyrou of the Wall Street Journal, and became a key source in exposing Theranos' failings. Carreyrou's 2015 article and several articles thereafter served as the catalyst for bringing down Theranos.
Carreyrou continued to use Tyler Shultz's accounts in his book Bad Blood: Secrets and Lies In A Silicon Valley Startup.
Tyler Shultz's negative perception of Theranos and the fact he spoke with Carreyru, lead to tensions between him and his grandfather, George Shultz, who greatly admired the work he believed Theranos to be doing.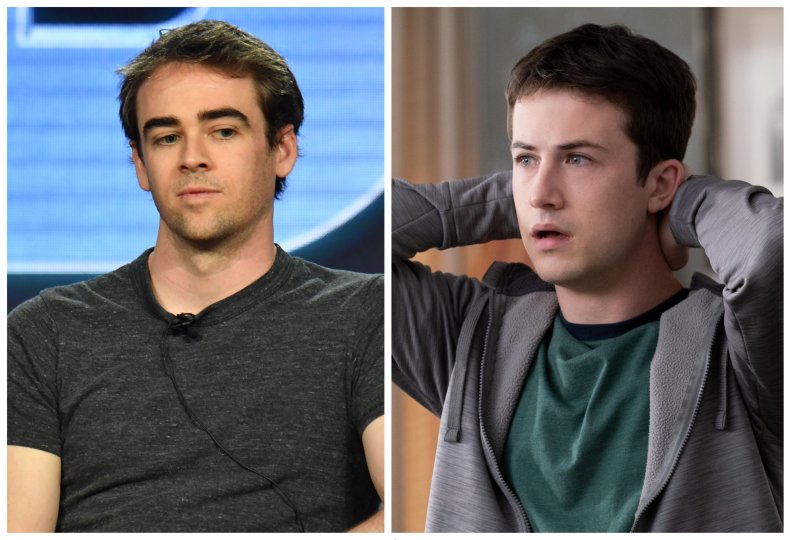 Where is Tyler Shultz Now?
After the Theranos scandal, Shultz returned to Stanford to work in its Wang Lab studying giant magnetoresistive (GMR) technology, details Screenrant.
In 2017, he founded his own biotech company, Flux Biosciences which aims to bring "the power of medical-grade diagnostics into patients'​ homes," according to his LinkedIn profile.
He is also one of the advisors of his former Thernanos colleague and fellow whistleblower Erica Cheung's non-profit organization Ethics in Entrepreneurship.
He has also appeared in the HBO documentary The Inventor and contributed to the ABC podcast, The Dropout.
Shultz was not called to testify at Holmes' trial in late 2021. Instead, his friend and Theranos co-worker Cheung was called to the stand.
When Holmes was found guilty in January 2022 on four counts of fraud, Shultz celebrated with his family and champagne.
He told NPR: "This story has been unfolding for pretty much my entire adult life. All of a sudden, it was just a weight was lifted. It's over. I can't believe it's over."
Although in his last years, George and Tyler Shultz did not see eye-to-eye over Theranos, the pair eventually reconciled.
The Dropout is streaming on Hulu now.
Correction 04/08/22, 11:43 a.m. EDT: This article has been corrected to state that The Dropout is streaming on Hulu not Netflix.