Uganda's Museveni Wants to Create an East African Superstate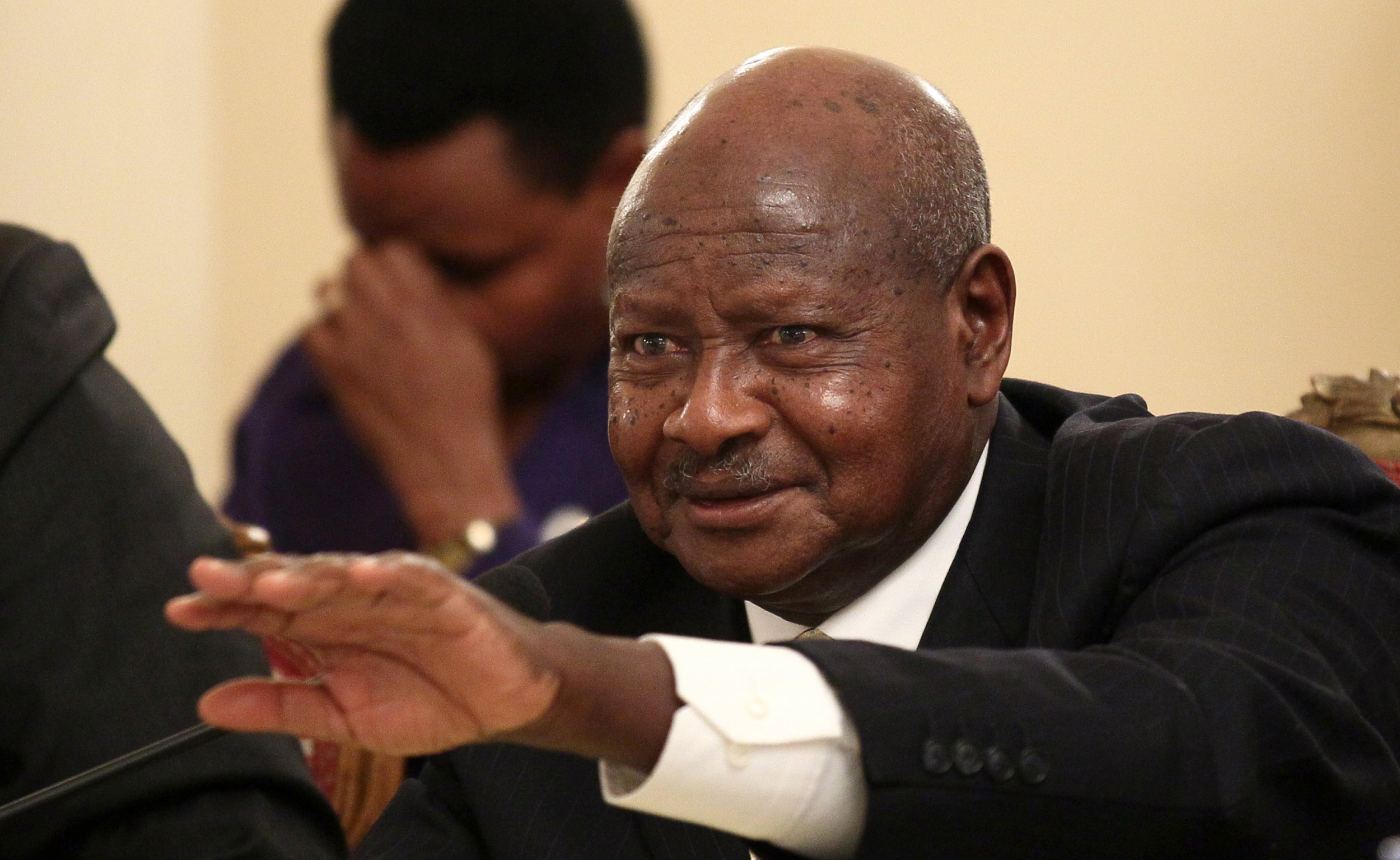 President Yoweri Museveni says he wants to create an East African superstate before he leaves power, ahead of presidential elections in the country.
Ugandans go to the polls on February 18, with Museveni seeking to extend his 30-year rule but facing challenges from veteran opponent Kizza Besigye and former ally Amama Mbabazi. Museveni and his National Resistance Movement (NRM) came to power on the back of a guerrilla uprising in 1986.
In an interview on Ugandan radio on Tuesday, Museveni described the creation of an East African federation—which he said would include Burundi, Kenya, Rwanda and Tanzania, as well as Uganda—as a means of protecting Africans from the whims of other superpowers, such as China, India and the U.K. "This is the number one target that we should aim at," said Museveni on Central Broadcasting Service, a radio station owned by the Buganda Kingdom, the largest of Uganda's traditional kingdoms.
The five states have been members of the East African Community (EAC), a regional bloc which was first established in 1967 and then revived in 2000. The EAC seeks to improve intergovernmental cooperation and wants to introduce a single currency to the five nations by 2024. A common market in the EAC was opened up in 2010, allowing for the free movement of workers and goods across borders in the bloc. Uganda, Rwanda and Kenya are reportedly pushing for a political federation to be created by 2016.
Museveni said in the interview that Kenyan President Uhuru Kenyatta was committed to the idea but that "we have been having some issues with [the] Tanzanians," despite former Tanzanian president Jakaya Kikwete expressing support for the idea. Kikwete was replaced by John Magufuli in October 2015. Rwanda's Paul Kagame has also thrown his weight behind the idea, which is aimed at boosting economic cooperation between the states.
An East African federation composed of the five states cited by Museveni would have an estimated population of 156.6 million, making it the second most populous country in Africa behind Nigeria, which has a population of around 177 million.
Museveni also defended his lengthy term in power, claiming in the radio interview that he was "not a fanatic" of the presidency. The Ugandan leader, however, has been accused of shutting down political debate via the country's security forces. A January report by Human Rights Watch said that journalists faced intimidation from pro-NRM security forces and called on Museveni to allow a free debate ahead of the election. Museveni also amended Uganda's constitution in 2006 to remove term limits and allow himself to stand again for re-election.
In the runup to the election, Ugandan security forces have also been accused of harassing opposition activists. A December 2015 report by Amnesty International alleged that the Ugandan police were guilty of using excessive force and even torture against opposition activists, although the Ugandan police criticized the report as biased. Both Besigye, the candidate for the main opposition party, the Forum for Democratic Change, and former NRM member and ex-prime minister Mbabazi have complained of having their rallies shut down by security forces.